Dear Friends & Family of Lap SF and the Surgical Weight Loss Center of Hawaii,
The season for outdoor parties and summer get-togethers is just around the corner. Just like buffets and dinner parties around holiday time, the same goes for big barbecues and picnics... be mindful of your food choices. Healthy foods such as lean proteins, grilled vegetables, summer salads and fruit are always good choices. Potato and macaroni salads can be fairly high in calories and fat due to the mayonnaise content. Enjoy the company and try some new foods but don't let the creamy dishes and sweets get in the way of achieving your goal!
Condiment Calories

Now that summer is upon us, picnics and parties are going to have some favorite barbecued foods. So what are the best toppings? One tablespoon of ketchup is only 15 calories, though it can be high in sodium and usually contains high fructose corn syrup (an undesirable agent used to sweeten foods and lengthen shelf life). Salsa would be a healthier choice, its slightly more nutritious so try substituting it for ketchup. Mustard is also only 15 calories per tablespoon. Full fat mayonnaise is around 90 calories with 10 grams of fat in each tablespoon whereas the reduced version is 35 calories with 3.5 grams of fat. Try spreading a healthier fat on your burger, like avocado (only 55 calories per tablespoon). Pickle relish is only 10 calories per tablespoon but also contains high fructose corn syrup so try to use sparingly.

When adding condiments, if consumed in small amounts, the calories are rather insignificant. However, try the healthier substitute and avoid using too much full fat mayo as the calories and fat grams can add up quickly.
Diet Soda leading to Metabolic Syndrome and Diabetes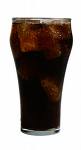 A recent article from Diabetes Care Journal, "Diet Soda Intake and Risk of Incident Metabolic Syndrome and Type 2 Diabetes in the Multi-Ethnic Study of Atherosclerosis", found that daily consumers of diet soda had a 67% elevated risk of Type 2 Diabetes compared to non-consumers. It also found the risk of metabolic syndrome was 36% greater in those drinking one or more servings of diet soda a day.

Metabolic syndrome is described as having 3 or more of the following:
- Waist circumference greater than or equal to 102 cm (men)
Waist circumference greater than or equal to 88 cm (women)

- Triglycerides greater than or equal to 150 mg/dl

- HDL cholesterol less than or equal to 40 mg/dl (men)
HDL cholesterol less than or equal to 50 mg/dl (women)

- Blood Pressure greater than or equal to 130/85 mmHg

- Fasting Glucose greater than or equal to 100 mg/dl

After weight loss surgery, it is not recommended to drink carbonated beverages whether they are diet or regular. This article is yet another reason however, for water to be your primary fluid source.

(Diabetes Care, Volume 32, Number 4, April 2009)
Eating in All the Right Places
When it comes to eating, certain settings are more appropriate than others. The dining room table, kitchen table, and breakfast nook are areas where eating regularly takes place and probably every time you sit here, you are conditioned to want to eat something. On the other hand, places like the couch, the bedroom, the car, and the computer desk are not typical locations for eating and are only paired with "eating cues" if you allow them to become associated with food by regularly eating at these places. Once these unnatural eating situations become linked with food, it can be very difficult to unlink them.

Take an inventory of the places you currently eat or drink. Determine if you are eating in situations or places in which you ideally shouldn't (generally anywhere other than seated at a table). From now on, make it a point to only consume food in appropriate eating environments. If you can begin to get a handle on limiting the number of automatic associations to food and eating, the easier it will be for you to take charge of your eating behaviors.

Submitted by Tara Griffith, MFT

Feeling Hunger

Feeling hunger between meals is usually transient and can simply resolve on its own or with a drink of water as sometimes thirst can be mistaken for hunger. The term "head hunger" is used to describe a mental hunger for food verses and actual physical hunger. Often times head hunger can lead to snacking or eating when in fact you really are not hungry. Next time you are feeling hungry between meals try to wait it out. Go for a short walk or drink some water. Snacking between meals adds to your total caloric intake for the day, making it more difficult to lose or maintain your goal weight.


Upcoming Seminars & Support Groups
Sacramento Seminar & Support Group
Saturday, May 30th from 9-11am
Red Lion Hotel at Arden Village
1401 Arden Way
*Amy Ingols, RD will be attending; refreshments will be served!*

Stockton Seminar & Support Group
Saturday, May 30th from 1-3 pm
Courtyard Marriott, 3252 West March Lane
*Amy Ingols, RD will be attending; refreshments will be served!*

Antioch/East County Bariatric Surgery Support Group
Monday, June 1st from 7-9pm
Pittsburg Adult Education School
1151 Stoneman Ave. Pittsburg, CA 94565
(portable on right hand side of the drive way, next to the baseball field).

Maui Seminar & Support Group
Thursday, June 4th from 7-9pm
Maui Arts & Cultural Center
1 Cameron Way, Kahului, HI 96732
For more info, please call Nicole at (808) 561-5511

Kauai Seminar & Support Group
Friday, June 5th from 7-9pm
Hilton Kauai Beach Resort
4331 Kauai Beach Drive, Lihue in Ginger Room

Honolulu Seminar & Support Group
Saturday, June 6th from 10am - 12pm
Oahu Veteran's Center
1298 Kukila Street, Honolulu 96818

Hilo Seminar & Support Group
Monday, June 8th from 7-9pm
Uncle Billy's Hilo Bay Hotel
87 Banyan Drive in the Leilani Room

San Francisco Seminar & Support Group
Monday, June 8th from 6-8pm
2100 Webster Street, Suite 106 in the Spivey Room

Kona Seminar & Support Group
Tuesday, June 9th from 7-9pm
Royal Kona Resort in the Discovery Room
75-5852 Alii Drive, Kailua-Kona, HI 96740

Monterey Seminar & Support Group
Monday, June 15th from 7-9pm
Hyatt Regency Monterey
1 Old Golf Course Road

San Jose Seminar & Support Group
Wednesday, June 17th from 6-8pm
2425 Samaritan Drive in the teleconference trailers in the East parking lot.

Petaluma Seminar & Support Group
Saturday, June 20th from 9am - 12pm
Sheraton Petaluma, Western Meadowlark Room



Sincerely,
--The Team at Laparoscopic Associates of San Francisco and the Surgical Weight Loss Center of Hawaii