---
Dear Friends & Family of LapSF and the Surgical Weight Loss Center of Hawaii,
---
Eating for a Rainbow of Benefits!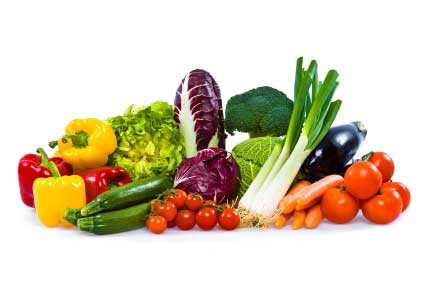 A simple guide: Go for color
Dark and intensely-colored plant foods usually contain more chemically active antioxidant pigmants than pale ones.
Some of the best:
Simple guide: Go for color
Blue/Purple
eggplant, blueberries, purple cabbage, purple Belgian endive, blackberries, prunes, plums, pomegranates
Green
broccoli, cabbage, bok choy, Brussels sprouts, artichokes, arugula, asparagus, broccoli rabe, broccoflower, sno peas, sugar snap peas, zucchini, green pepper
Yellow/Green
spinach and other leafy greens, avocado, kiwifruit, pistachios, celery, green onion, leeks, watercress,
Red
tomatoes and tomato products, watermelon, pink grapefruit, guava, cranberries, red bell peppers, rhubarb, beets, radicchio, radish
Yellow/Orange
yellow bell peppers, yellow tomatoes, pumpkin, winter squash, butternut squash, carrots, cantaloupe, persimmons
Tearn more about antioxidants check out
---
"Ask the Dietitian"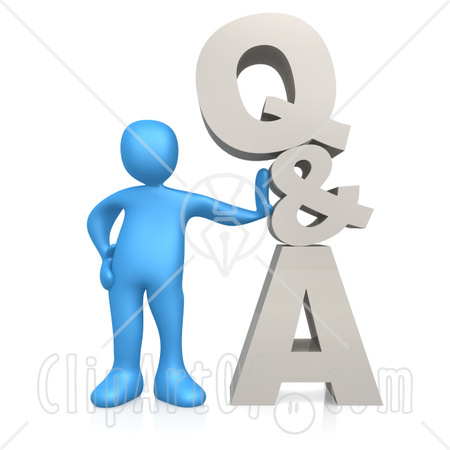 Remember to send your question(s) to "Ask the Dietitan" by emailing rd@lapsf.com. Please type "Ask the Dietitian" to your email subject line.
---
Tasty Bites by Alisha
Grilled Shrimp Cocktail with Yellow Gazpacho
Yellow tomatoes have lower acidity than their red cousins so give this tasty grilled shrimp and yellow gazpacho recipe a try...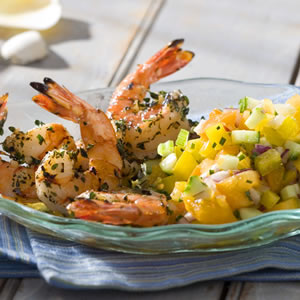 2 medium yellow tomatoes,
(1/2 lb)seeded & chopped
1/2 yellow bell pepper, chopped
1/2 medium cucumber, peeled, seeded, & chopped
1/2 stalk celery, chopped
2 tbsp red onion, chopped
1 tbsp chives, fresh (optional)
1 tbsp white-wine vinegar
1 tbsp lemon juice
Several dashes hot sauce, to taste
1/2 tbsp Worcestershire sauce
1/4 tsp freshly ground pepper
1/8 tsp salt
1/2 pound raw shrimp (21-25 per pound), peeled and deveined
1 clove garlic, minced
1 tbsp thyme, fresh, minced
1. Combine and blend tomatoes, bell pepper, cucumber, celery, onion, chives, vinegar, lemon juice, Worchetershire sauce, pepper, salt, and hot sauce in blinder or food processor until smooth. **Note: Chopped ingrediants can be combined in a bowl to make a salsa as pictured above. **
2. Mix shrimp, garlic & thyme in a small bowel; cover and refrigerate for 20 minutes.
3. Heat grill pan over medium heat or preheat grill to medium-high heat and use cooking spray or oil to coat pan/grill. Cook the shrimp until pink and firm, about 2 minutes
Per 2 oz serving (~ 3 pieces of shrimp w/ 2 oz of gazpacho):
82 calories, 1 g fat, 6 g carbohydrate, 12 g protein
---
Nectar Sample Packs Available in June!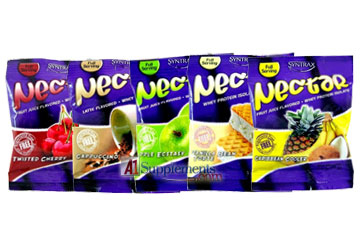 Try all 13 Nectar Flavors for $13
The variety pack sampler contains 13 single serve (23 g protein) packets. Flavors include: Apple Ecstasy, Caribbean Cooler, Crystal Sky, Fuzzy Navel, Lemon Tea, Pink Grapefruit, Roadside Lemonade, Strawberry Kiwi, Twisted Cherry, Latte Cappuccino, Chocollate Truffle, Strawverry Mouse, & Vanilla Bean Torte
A limited quantity is availabe so please call 415-820-5944 to order.
---
New Faces at LapSF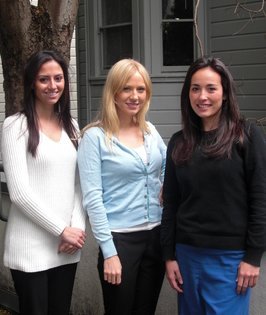 Some LapSF patients rarely get an opportunity to see the faces that make it all happen so please let us introduce the newest members of our team...
Amy Mirandoli (surgery coordinator)
Sophie Ryan (front desk)
Michelle Hamilton (physicians assistant)
---
Upcoming Seminar & Support Groups

Petaluma Seminar & Support Group
Saturday, June 11th from 9:ooam - 11:00 am
Petaluma Sheraton, 745 Bay Wood Drive, Petaluma, CA 94954
* New Patient Seminar at 9:00am
**Support Group at 10:00 am
San Francisco Seminar & Support Group
Monday, June 20th from 6:00pm-8:00pm
California Pacific Medical Center's Stanford Building (Hospital Board Room)
*New Patient Seminar at 6:00pm
** Support Group at 7:00pm
*** LapSF dietitan, Alisha Gillespie MS RD to attend
San Jose Seminar & Support Group
Wednesday, June 22nd from 6:30pm - 8:30pm
2425 Samaritan Drive,
located in the telaconference trailers in the East Parking Lot
*New Patient Seminar at 6:30pm
**Support Group at 7:30pm
***LapSF dietitian, Alisha Gillespie MS RD to attend
Stockton Seminar & Support Group
Saturday, June 25th from 9:00am -11:ooam
Residence Inn by Marriott, 3252 W. March Lane, Stockton, CA 95219
*New Patient Seminar at 9:00am
** Support Group at 10:00am
Sacramento Seminar & Support Group
Saturday, June 25th from 1:00pm - 3:00pm
Red Lion Hotel at Arden Village, Sacramento, CA 95815
*New Patient Seminar at 1:00pm
** Support Group at 2:00pm
---
Help LapSF Keep In Touch With You
Please e-mail your updated contact information to weightloss@lapsf.com, so we can keep in touch with you and provide you with the best service.