Dear Friends & Family of LapSF and the Surgical Weight Loss Center of Hawaii,
---
San Jose Celebration for Jim!
Jim was celebrated at our last Support Group in San Jose. He has lost 300 lbs since having the Vertical Sleeve Gastrectomy. Terrific job, Jim! Special thank you to Robert for making the celebratory T-shirts!

---
Failed Fruit and Veggie Report Card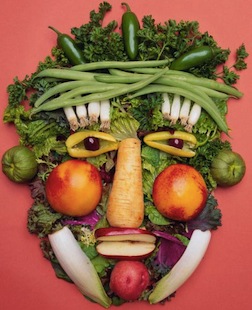 According to a report card released by the National Fruit and Vegetable Alliance (NFVA) late last year, Americans flunked Fruits and Veggies 101. The partnership of federal agencies and consumer groups examined the changes and progress of American produce intake over the past five years related to 15 areas of consumption. Take a look at a few of the reasons why we as Americans didn't do so well on that report card:

Adult fruit and vegetable consumption.Only 6% of individuals achieve their recommended target for vegetables; and only 8% achieve their recommended target for fruit in an average day. This shows no significant change since 2005. An ever so slight rise in fruit and veg consumption for adults was pulled down by a 5% decrease in consumption in females aged 55 and older and males 65 and older.

Cost of inadequate fruit and vegetable consumption. In the last 10 years, the economic toll of poor health from eating too little produce nearly doubled to $56.2 billion, according to reports NFVA.

Attention to disease prevention and wellness. Fewer than 15 percent of physicians' offices provide diet or nutrition advice.


The bottom line: EAT YOUR VEGGIES…and some fruit from time to time. Laparoscopic Associates of San Francisco is happy to be a part of that 15 percent of physicians' offices that provide diet and nutrition advice, so make sure you ask for all the help or guidance you need. The success of your health and surgery depends on it! Keep up the good work LapSF friends so we can do our part in making the next report card shine! For the full report…

---
A Note from Amy
To all LapSF and Surgical Weight Loss of Hawaii Patients,

I have decided to take time off to travel. I wanted to say goodbye and aloha to all of you that I have had the pleasure of working with. Thank you ALL for letting me be a special part of your weight loss journey. You are all amazing to me! Wishing you all health and happiness.

With Very Warm Regards,

Amy Ingols, RD
---
Meet Alisha!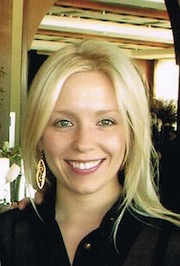 Please welcome the newest member of our team! Alisha Gillespie, MS, RD is a registered dietitian with a master's degree in nutrition education from Teacher's College Columbia University. She is very excited to be here and to provide you with nutrition information and give you the support needed for successful weight loss. With an undergraduate degree in exercise science, Alisha is passionate about inspiring people to embrace exercise as a means to further reach their weight loss goals.
---
Monterey Clinic

Dr. Cirangle will be having a clinic in Monterey on Friday, April 15th. Regular follow up with your surgeon is a huge part of your success. Please call the office as soon as possible to book your upcoming appointment.

Office: 415-820-5939

Monterey Clinic Location:
1 Old Golf Course Drive
Monterey, CA 93940
*Located inside the Hyatt Regency Conference Center
---
Upcoming Seminar & Support Group
**Hawaii Seminar and Clinic have been cancelled for the month of April**

Petaluma Seminar & Support Group
Saturday, April 9th from 9am - 11am
Sheraton Sonoma County
745 Baywood Drive
Petaluma, CA 94954
*New Patient Seminar at 9am
*Support Group at 10am

San Francisco Seminar & Support Group
Monday, April 18th from 6pm-8pm
California Pacific Medical Center's Stanford Building, in the Hospital Board Room
*New Patient Seminar at 6pm
*Support Group at 7pm

San Jose Seminar & Support Group
Wednesday, April 20th from 6pm - 8pm
2425 Samaritan Drive
*Located in the teleconference trailers in the East Parking Lot

**Seminar & Support Group for Sacramento and Stockton TBA**
Sincerely,
--The Team at Laparoscopic Associates of San Francisco and the Surgical Weight Loss Center of Hawaii
---
If you no longer wish to receive these emails, please reply to this message with "Unsubscribe" in the subject line or simply click on the following link: Unsubscribe