Dear Friends and Family of LapSF & the Surgical Weight Loss Center of Hawaii,

The Phantom Fat Phenomenon
I have commonly heard patients say that, despite experiencing significant weight loss, they still feel as big as they were prior to having surgery. Specialists have now coined the term "phantom fat" to describe this phenomenon.

Phantom fat may cause a formerly overweight individual to still wear large clothing or worry about not fitting into chairs or bumping into things. They may experience difficulties with spatial perception or have a distorted self-image when looking in the mirror.

It is thought that phantom fat occurs because one's internal body image is a lot harder to change than one's outer physical body. As a result, it may take much longer for a person's brain to "catch up" with their new, leaner appearance. This is especially true for people who were obese for many years and then experienced rapid weight loss. It seems that the more quickly the change happens, the harder it is for the mind and body to get in sync.

Another theory is that formerly obese people may have trouble emotionally letting go of their large appearance as it once served as a "shield" against social interaction or attention from others.

Another contributing factor may be a fear of regaining weight. After years of yo-yo dieting, people may be less likely to accept that their new outer appearance will stand the test of time.

Nevertheless, it is important to address negative body image issues before they become destructive. For instance, a person may decide that keeping their weight off isn't worth it if they don't feel any different than they did before losing weight. It may also cause a person to want to continue losing weight despite reaching a healthy BMI.

If you are struggling with lingering "phantom fat" issues, consider speaking with a psychotherapist who can challenge your distorted thought patterns and help you develop a healthier self-image.
- Tara Griffith, MFT

Stay Focused!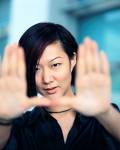 Don't let a premature loss of focus get in the way of your weight loss. Sometimes when you're 6 months or more out of surgery, you might find yourself able to tolerate more foods and might start veering away from the proper food choices. Even though those crackers and cookies go down fine, does not mean they should be eaten on a regular basis. Just because the ice cream didn't cause dumping does not mean it should be consumed every night. These foods offer little to no nutritional value, only extra and unwanted calories.

Take this time to evaluate your daily intake. Are you letting chips, crackers and sweets creep in? Keeping that focus and making the right choices will get you to that goal weight!

Nance's Turkey Meatloaf!

This recipe yields six 2.5 oz servings
Total baking time: 45 minutes

Ingredients:
1 package (20 oz.) extra lean ground turkey breast
1 package high protein plain oatmeal (purchased from LapSF office)
6 Tbsp Reduced Sugar Ketchup
6 Tbsp Eggbeaters (or any egg substitute)
1/4 cup chopped onion
1/4 cup chopped carrot
1/4 cup chopped mushroom
Season to taste with pepper and garlic

Mix all ingredients together. Shape into sprayed loaf pan. You can use non-stick regular or olive oil flavored spray. Make a ribbon of ketchup across the top of the loaf. Bake covered for 30 minutes then remove cover and bake for 15 additional minutes.

Divide into six 2.5 oz servings. Each serving equals:

100 calories
2 g fat
2 g carb
18 g protein

*freeze unused portions!

Check This Out!

A patient of mine had a vertical gastrectomy in June of 2008 and is currently living and working as a chef in Italy and has lost 135 pounds. He is writing a blog that describes his experiences with the surgery, including the changes in both his eating habits, his health, and his life style. In the blog he includes recipes he has developed and some personal insights into what it is like being a bariatric patient and then moving to a food -rich environment such as Italy.

Email Amy at rd@lapsf.com for more information on this blog.

- Dr. Jossart


Upcoming Seminars & Support Groups

Petaluma Seminar & Support Group
Saturday, September 19th from 9am - 12pm
Sheraton Sonoma County Petaluma
745 Baywood Drive
Patient Seminar at 9am, Support Group at 10:30am

Monterey Seminar & Support Group
Monday, September 21st from 7-9pm
Hyatt Regency Monterey, 1 Old Golf Course Road
*Must call the office to register at 1-866-957-3627*

Eureka Seminar & Support Group
Thursday, September 24th from 7-9pm
Red Lion Hotel, in the Evergreen Room
1929 4th Street (4 blocks from downtown)

Sacramento Seminar & Support Group
Saturday, September 26th from 9-11am
Red Lion Hotel at Arden Villiage
1401 Arden Way

Stockton Seminar & Support Group
Saturday, September 26th from 1-3pm
The Residence Inn Mariott, in the Pacific Room
3240 West March Lane
*Tara Griffith, MFT and Amy Ingols, RD to attend*

Kauai Seminar & Support Group
Thursday, October 1st from 7-9pm
Hilton Kauai Beach Resort
4331 Kauai Beach Drive, Lihue in Ginger Room

Honolulu Seminar & Support Group
Saturday, October 3rd from 10am - 12pm
Oahu Veteran's Center
1298 Kukila Street, Honolulu 96818

Hilo Seminar & Support Group
To Be Announced - check with the LapSF office for updates

Kona Seminar & Support Group
To Be Announced - check with the LapSF office for updates

San Francisco Seminar & Support Group
Monday, October 12th from 6-8pm
2100 Webster Street, Suite 106 in the Spivey Room

San Jose Seminar & Support Group
Wednesday, October 21st from 6-8pm
2425 Samaritan Drive
Meet in teleconference trailers in the East parking lot

Antioch/East County Bariatric Surgery Support Group
Pittsburg Adult Education School
1151 Stoneman Ave. Pittsburg, CA 94565 Pittsburg/Room 23 (portable on right hand side of the drive way, next to the baseball field).

Sincerely,
--The Team at Laparoscopic Associates of San Francisco and the Surgical Weight Loss Center of Hawaii