Dear Friends & Family of LapSF and the Surgical Weight Loss Center of Hawaii,
Spring is finally here and that means time to go outside and take advantage of warmer and hopefully dryer days. You may have noticed there are more flowers and green veggies available in the grocery store, at your local farmers market or possibly in your very own garden! Eat your greens as the saying goes and included is a recipe to help you do just that.
LapSF is also happy to announce a new feature to our newsletter/website that will give patients the opportunity to "Ask the Dietitian" the questions they are looking for answers to. If you have a question please email rd@lapsf.com and type "Ask the Dietitian" in the subject of your email. Your questions will be featured in upcoming newsletters and online so stay tuned. Remember if you are looking for an answer then it is likely you are not the only one.
---
The Banded Life
LapSF patient Khrystine had Lap Band surgery the day before Thanksgiving in 2010 and has documented her weight loss journey that you can read on her blog thebandedlife.blogspot.com. Khrystine shares her everyday choices and efforts to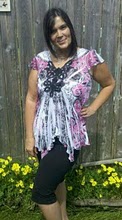 achieve her weight loss goals. Her blog includes everything from the ways she has given her protein shakes some "flavor", to how she motivates herself to fit in exercise on the days that she wants nothing more than to stay in bed and sleep in. Khrystine is a busy mom and gives a candid tail of both the difficulties she has encountered and how she has risen up to the challenge of the banded life, as she calls it. LapSF encourages you to read Khrystine's blog, as it those who have experienced that we can sometimes learn the most from.
---
In the News: Weight Loss Surgery May Ease Migraines
A recent study published in Neurology has found evidence
to suggest th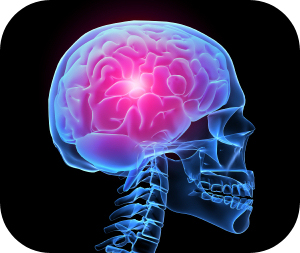 at bariatric surgery may improve migraines in addition to helping obese individuals lose weight.
Dale Bond, PhD, of the Miriam Hospital in Providence, R.I. studied 24 severely obese patients with an average body bass index (BMI) of 46.6 before gastric bypass or laparoscopic gastric banding surgery. Migraine severity was assessed by questionnaires before bariatric surgery and then six months later.
Researchers found that headache frequency fell from 11.1 days in the 90 days before surgery to 6.7 days in the same period six months after surgery. It was noted that the odds of at least a 50% reduction in the number of headache days were higher in patients who lost the most weight, regardless of the type of surgery. Interestingly, headache improvements occurred after surgery even though 70% of the study participants were still obese (BMI > 30) six months after surgery.
While this study was small, the findings are encouraging, so keep your eyes and ears open for information to come on weight loss surgery's role in alleviating migraines.
Bond, PhD, D.S., Vithiananthan, MD, J.M., Nash, PhD, J.G., et al. Improvement of migraine headaches in severely obese patients after bariatric surgery. Neurology March 29, 2011 vol. 76 no. 13 1135-1138
---
Tasty Bites from Alisha
Poached Chicken and Greens with Sesame Miso Dressing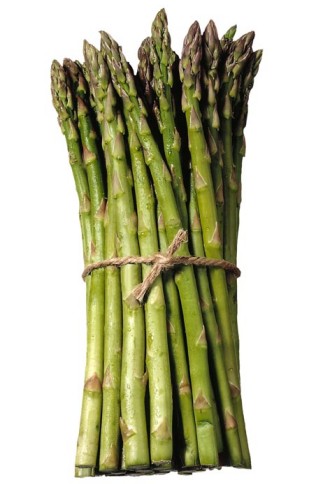 16 oz chicken breast, boneless, skinless
3 black peppercorns
3 slices fresh ginger
3 spring onions
8 oz asparagus, cut into ½ inch lengths
8 oz green beans cut into 1-½ lengths
For the sesame miso dressing
1 tsp sesame oil
2 tsp white miso
3 tbsp mirin
3 tbsp low-salt soy sauce
2 tbsp seasoned rice vinegar
Trim chicken breast for any excess fat. Fill pot with 6 cups of water; add peppercorns, ginger, spring onions and chicken. Simmer gently for 20 minutes or until chicken is tender. Remove chicken and allow to cool slightly. When cooled shred chicken into thin strips.
Steam asparagus & green beans until tender.
Put the dressing ingredients into a small pan and whisk over medium heat until miso dissolves. Drizzle dressing over shredded chicken and greens and ENJOY!
Nutrition Facts:
Per 1 oz of chicken: 29 calories, 0 g carbohydrate, 6 g protein
Per 1 oz of greens: 24 calories, 5 g carbohydrate, 1 g protein
---
Upcoming Seminar & Support Group
San Francisco Seminar & Support Group
California Pacific Medical Center's Stanford Building, Hospital Board Room
Monday, April 18th from 6pm-8pm
*New Patient Seminar at 6pm
*Support Group at 7pm
San Jose Seminar & Support Group
Wednesday, April 27th from 6:30pm-8:30pm
2425 Samaritan Drive, located in the teleconference trailer in the East Parking Lot
*New Patient Seminar at 6:30pm
*Support Group at 7:30pm
***Sacramento and Stockton Seminar TBA ***
---
Sincerely,
The Team at Laparoscopic Associates of San Francisco and the Surgical Weigh Loss Center of Hawaii