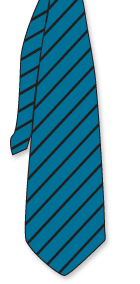 Dear Friends and Family of Laparoscopic Associates and The Surgical Weight Loss Center of Hawaii,
Summer is upon us and we hope everyone is taking advantage of all of the outdoor activities. LapSF has many activities planned as well. Check out the calendar on lapsf.com for upcoming grocery tours and the TeleReach program.

Have a Happy Father's Day!
New eStore on LapSF.com

Now patients can order all supplements and vitamins online! You can choose to have it shipped to you or picked up at one of the offices.
Grocery Store Tour

Monterey Safeway
With Dr. Cirangle
815 Canyon Del Rey Blvd.
Del Rey Oaks CA, 93940
Monday, June 23rd
Meet at 8PM at the Hyatt or meet us at the store!



Sacramento Safeway
With Jeannette Kotrys, RD
424 Howe Avenue
Sacramento, Ca 95825
Saturday, June 28th
Meet at 10am at the DoubleTree or meet us at the store!

Stockton Safeway
With Jeannette Kotrys, RD
2808 Country Club Blvd
Stockton, Ca 95204
Saturday, June 28th
Meet at 2pm at the Marriott or meet us at the store!
How Many Calories Are In Your Favorite Alcoholic Beverage?

Summer is the time of family reunions, graduation parties, BBQ's, 4th of July and vacations. The next time you are at a social gathering and have the urge to guzzle down a drink, think about how this will affect your weight loss... and head for the water cooler instead.

The actual calorie content of alcohol is about seven calories per gram. This makes it nearly twice as fattening as carbohydrates or protein (both contain about four calories per gram) and just under the caloric value for fat (nine calories per gram). Also keep in mind: Alcohol increases craving for itself and other food items that are high in calories (salted peanuts, fried chips)

The calories derived from alcohol are called 'empty' calories because they contain no beneficial nutrients such as vitamins and minerals.

The Hard Facts:
~ One bottle of beer contains about 150 calories.

~ Beer, wine and liquor (an alcoholic beverage made by distillation rather than fermentation) all contain different quantities of alcohol; 15 mugs (250 ml per mug) of beer, 6 glasses (200 ml per glass) of wine and 10 shots of liquor (like tequila, whisky, rum) have about the same amount of alcohol.

~ Liqueurs (sweetened spirits with various flavours, oils and extracts) such as sherry and dessert liqueurs contain 40 to 50 percent alcohol and tend to have more calories.

~ White wines average 12 percent, while red wines have around 14 percent alcohol.

Adding any carbonated beverage or fruit juice would increase the calorie content of the drink as juices and beverages contain calories.

Calorie count for popular cocktails:
Serving size is one glass (200 ml)
Black Russian:291
Blue Lagoon:179
Margarita:453
Martini:413
Mint Julep:143
Old Fashioned:206
Pina Colada:297
Screwdriver:200
Singapore Sling:230
Sloe Gin Fizz:120
Tequila Sunrise:253
Tom Collins:120
Whisky Sour:166
White Russian:360

Food versus drink:
Here are the calorie equivalents of some of your favourite cocktails as compared with food.

1 glass of white wine (200 ml) (120 calories)
4 cups light microwave popcorn (120 calories)

1 glass rum and diet Coke (133 calories)
1 cup vegetarian Chinese chilly dish (135 calories)

1 glass of martini with one olive (184 calories)
1 slice cheese pizza (183 calories)

1 glass of Cosmopolitan (151 calories)
1 soy vegetarian burger (140 calories)
Need help making the right food choices this summer? Call Jeannette!
New office in San Luis Obispo County

Thank you to everyone down south for bearing with us! We are happy to report
that we will now be seeing patients at Absolute Endocrinology, office of Suzanne Chaves, MD.

A little background on Dr. Chaves and her office:
-Board Certified Endocrinology, Diabetes and Metabolism
-Board Certified Internal Medicine

New patients are now being accepted.
Please call 805-434-5316 to set up an appointment

Located at:
959 Las Tablas Road
Suite B3
Templeton, CA 93465
www.absoendo.com

We will be having a clinic on Saturday, June 21st from 1-5pm.

TeleReach Was a Success!!

Thank you to all the patients that particiapted in last week's TeleReach Seminar. Our next TeleReach Seminar will be on July 11, 2008 at 12:00 pm. The dial in number will remain the same with the same passcode.

The topic to be discussed: "How to Read a Food Label"

As always, please feel free to email any suggestions to rd@lapsf.com

Jeannette Kotrys, RD
San Jose Seminar and Support Group
Wednesday, June 18th
6:00pm - 8:00pm
Good Samaritan Hospital
2425 Samaritan Drive
In the teleconference trailers in the east parking lot
TARA GRIFFITH, MFT, WILL BE JOINING US!
TOPIC: EMOTIONAL EATING

Monterey Seminar and Support Group
Monday, June 23rd
7:00pm - 9:00pm
Hyatt Regency Monterey, 1 Old Golf Course Road
GROCERY STORE TOUR!

Sacramento Support Group
Saturday, June 28th
9:00am - 11:00am
Doubletree Hotel, 2001 Point West Way, near Arden Fair Mall
GROCERY STORE TOUR!

Stockton Seminar and Support Group
Saturday, June 28th
1:00pm - 3:00pm
Residence Inn Marriott, 3240 West March Lane, Stockton, CA.
GROCERY STORE TOUR!

Sincerely,

Dr. Gregg Jossart ~ Dr. Paul Cirangle
Laparoscopic Associates of San Francisco
2100 Webster Street, Suite 110
San Francisco, CA 94115
(415) 561-1310/(415) 561-1713 fax
www.LapSF.com
weightloss@lapsf.com