---
Dear Friends & Family of LapSF and the Surgical Weight Loss Center of Hawaii,
This week LapSF brings you an "Ask the Dietitian" inspired need to know guide on yogurt. Keep reading to see why yogurt is so healthy and popular, why Greek yogurt is better, and of course a recipe featuring Greek yogurt.
Also, check out our new product and a bit on antioxidants. Guest speaker Nancy Bennett MS RD CDE (recognized Bay area dietitian) will discuss the benefits of an antioxidant rich diet further on Wednesday, May 11th at the San Jose Support Group.
---
Dr. Cirangle to Speak at Weight Loss Surgery Foundation of America Fundraiser this Saturday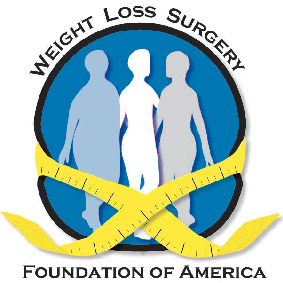 Dr. Cirangle has just become the only surgeon to be a member of the Board of Directors for a wonderful organization called the Weight Loss Surgery Foundation of America. Dr. Cirangle is a main speaker at their fundraising event this Saturday. The Petaluma seminar and support group will be postponed until Saturday, June 11th.
About the Weight Loss Surgery Foundation of America (WLSFA)
The vision and mission of the WLSFA is to raise funds and resources to grant people who need help obtaining weight loss or post weight loss reconstructive plastic surgery. Our goal is to help the general public understand morbid obesity and the tool of weight loss surgery. The WLSFA will always strive to improve the lives of people in the WLS community.
To learn more or donate:
---
Yogurt 101...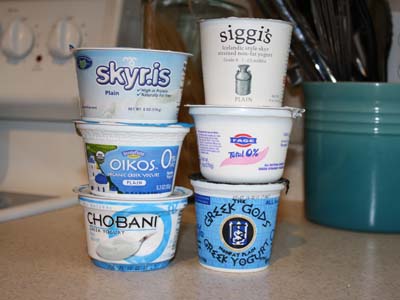 Yogurt basics:
1. What makes yogurt? Lactobacillus bulgaricus and Streptococcus thermophilus are two strains of bacteria cultures that are added to milk to make yogurt. Some brands add other bacteria.
2. What do yogurt's cultures do? The most documented benefit is that they turn milk's natural sugar (lactose) into lactic acid -- this is why some people who are lactose intolerant can have fewer or no symptomms (such as diarrhea or gas) when they eat yogurt versus drink a glass of milk. Many also believe that yogurt can help restore beneficial bacteria to the gut after a course of antibiotics.
3. What are the best yogurts? Yogurt should be a good source of protein and calcium without loading you down with saturated fat and sugar. Just like a cup of milk, an 8 oz container of plain yogurt has 8 grams of protein. Greek yogurt is thick and creamy because it is strained and therefore the yogurt that's left has twice the protein of ordinary yogurt (or milk). Try a few different brands to see which non-fat plain greek yogurt you like best. Fage is great if you like your yogurt thick and creamy but if you prefer it a little thinner give Oikos by StoneyFields Organic a try. Oikos is even sold in 4oz four packs, perfect for a meal or two!
---
"Ask the Dietitian"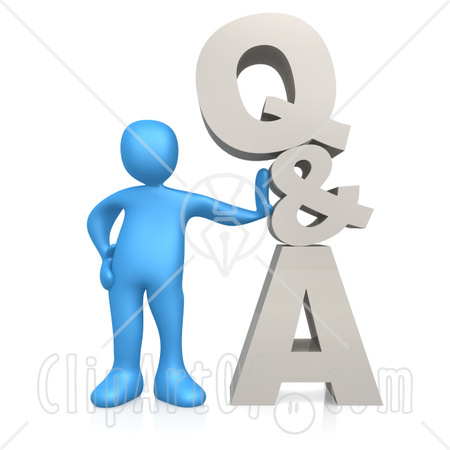 Q: I love Chobani greek yogurt but it has 20 grams of carbohydrate. If I don't stir it up and don't eat the fruit at the bottom, do you know how many carbs I have avoided and would this be a good choice for breakfast?
A: Chobani does make great greek yogurt! Unfortunetely there is no way to really know how many carbs you avoid by not eating the fruit at the bottom of the container. What I can tell you, is that all the hard work and dedication you have put forth is a noteworthy accomplishment so why risk that on even a portion of the 20 g of carbohydrate and 140 calories (per 6 oz container) in store bought fruit-flavored yogurt. The best choice is to purchase Chobani's Plain 0% Greek Yogurt which provides 18 g protein, 7 g carbohydrate and 100 calories in each 6 oz serving. If you find plain greek yogurt just too "plain" try sprinkling one of your HealthWise Drink powders, Crystal Light, or a packet of sugar-free sweetener on top. And, if that is not enough adding 1 tsp of All Fruit Spread - 100% Fruit Spread contributes only ~3 g of carbohydrate to your yogurt.
Remember to send your question(s) to "Ask the Dietitan" by emailing rd@lapsf.com. Please type "Ask the Dietitian" to your email subject line.
---
Tasty Bites by Alisha
Chicken Salad
6 oz chicken breast, boneless, skinless
¼ c 0% Greek yogurt, plain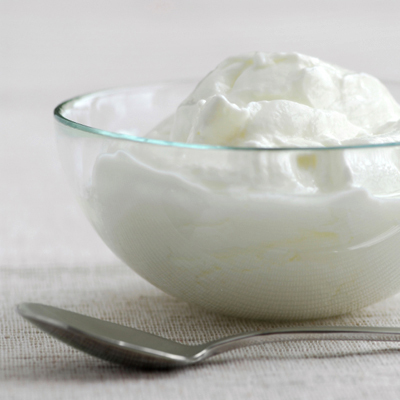 1 tsp Dijon mustard
1 tbsp minced chives
¼ c cherry tomatoes, quartered
salt
ground black pepper
lemon juice
Fill medium saucepan with water and bring to a boil (optional: add 2 thin slices of raw ginger and 2 tbsp chopped scallion to water to add extra flavor to chicken). Meanwhile, season chicken breast with salt and ground black pepper. Reduce heat, add chicken, and simmer until cooked through, 8-10 minutes. Remove and let cool. Cut into ¼ inch pieces.
In a bowl, combine Greek yogurt, Dijon mustard, minced chives and cherry tomatoes. Stir in chicken and season with salt and pepper and a squeeze of lemon to taste.
(Per 1oz: 56 calories, 1 g fat, 2 g carbohydrate, 9 g protein)
---
UNJURY Unflavored Protein Supplement Available @ LapSF

If you are struggling to get your daily protein in or just looking for some variety UNJURY Unflavored Protein is a great product. One scoop provides 20 g of protein and can be mixed with anything from Crystal Light, sugar-free jello & pudding mixes, or to soups and broths.
Each container has 15 - 1 scoop servings (80 calories, 1 g carbohydrate, 20 g protein) for $16.00.
If you are interested, please call 415-820-5944 or email rd@lapsf.com to reserve your container today. Pre-orders will be shipped May 13th.
---
How Oxidized Are YOU???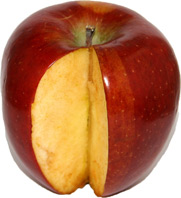 Medical research has discovered that high levels of antioxidants in your tissues lower the level of oxidative damage caused by free radicals. Much like an apple wedge becomes oxidized by air and turns brown, the free radicals released from metabolism oxidize the tissues in your body causing inflammation. Inflammation is now believe by scientists to be the root of many chronic disease such as diabetes, heart disease and cancer. Obesity, poor diet, insufficient exercise, pollution, stress and aging can also contribute to the inflammation caused by free radicals in your body.
The technology needed to measure your tissue's antioxidant capacity was developed at the University of Utah about a decade ago through a grant from the National Institute of Health. Originally, researchers wanted to measure the level of carotenoids (Vitamin A) in the macula of those who suffered from age related macular degeneration because diets rich in carotenoids (powerful antioxidants) can slow down damage to the eye that often leads to blindness. This research transpired into the develolpment of the Pharmanex biophotonic scanner, a quick, painless, non-evasive measure of your tissue's antioxident capacity all in the palm of your hand. The scan takes only 90 seconds and can help you determine wheather or not you are consuming adequate amounts of antioxidant containing nutrients in your diet.
For bariatric patients proper nutrition following sugury is a crucial component of post-surgical recovery and long term success. If you are interested in your antioxident score and learning more please join us at the San Jose Seminar next week on Wednesday, May 11th. Guest speaker and well known Bay area dietitian Nancy Bennett MS RD CDE will be talking about ways to increase your antioxidant score as well as scanning those who are interested.
---
Upcoming Seminar & Support Groups

San Jose Seminar & Support Group
Guest Speaker: Nancy Bennett MS RD CD will be speaking about ANTIOXIDANTS & STRESS
Wednesday, May 11th from 6:30pm - 8:30pm
2425 Samaritan Drive,
located in the telaconference trailers in the East Parking Lot
*New Patient Seminar at 6:30pm
**Support Group at 7:30pm
***LapSF dietitian, Alisha Gillespie MS RD to attend
Petaluma Seminar & Support Group
Saturday, May 14th **** Postponed until Saturday, June 11th****
Dr. Cirangle will be speaking at WLSFA fundraiser this Saturday, May 14th.
San Francisco Seminar & Support Group
Monday, May 16th from 6:00pm-8:00pm
California Pacific Medical Center's Stanford Building (Hospital Board Room)
*New Patient Seminar at 6pm
** Support Group at 7pm
Stockton Seminar & Support Group
Wednesday, May 25th from 6:00pm-8:00pm
Residence Inn by Marriott, 3252 W. March Lane, Stockton, CA 95219
*New Patient Seminar at 6pm
** Support Group at 7pm
Sacramento Seminar & Support Group
Friday, May 27th from 6:00pm-8:00pm
Red Lion Hotel at Arden Village, Sacramento, CA 95815
*New Patient Seminar at 6pm
** Support Group at 7pm
---
Help LapSF Keep In Touch With You
Please e-mail your updated contact information to weightloss@lapsf.com, so we can keep in touch with you and provide you with the best service.