Dear Friends and Family of Laparoscopic Associates of San Francisco and the Surgical Weight Loss Center of Hawaii,
New Office in Hilo, Hawaii

We are happy to announce that we are now treating patients in Hilo, Hawaii. The new office will be located in Dr. Gerald Lau's office at 82 Puuhonu Place #202 in Hilo, Hawaii 96720.

Click on the press release below to read more about the surgeries and other resources that Lap SF and the Surgical Weight Loss Center of Hawaii provides.
Tofu Scramble

Tofu is a good source of protein. Typically, 1/2 cup (4 ounces) of tofu is around 90 calories, 10 grams of protein, and 2 grams of carbohydrate. If you're new to tofu, give this recipe a try. Tofu is a versatile food that can be prepared many different ways.

2 Packages Firm Tofu
1 tbsp olive oil
3 scallions
3 large cloves garlic
1/3 cup chopped green pepper
1 tbsp tamari or reduced sodium soy sauce
3/4 cup salsa
1 tbsp lime juice
1/4 cup chopped fresh cilantro

Directions:
1. Drain tofu and pat dry. Grate tofu into a medium bowl and place in microwave for 2-1/2 minutes.
2. Drain liquid that will be drawn from the tofu.
3. Heat olive oil in a medium frying pan over medium high heat. Add scallions, garlic and bell pepper and saute for 3 minutes or until crisp tender.
4. Add grated tofu and continue to cook for 5 minutes, stirring frequently.
5. Stir in soy sauce, salsa, lime juice and chopped cilantro.
6. Lower heat and simmer 5 minutes or until ready to serve.
7. Serve alone as a breakfast scramble.
Interpersonal Change: Relationships & Weight Loss Surgery

Why your loved ones may be struggling with supporting you:
- It wasn't their decision and they're afraid of change.
- They have inaccurate information.
- They're worried you might stop loving them.
- They're afraid your life together is going to change.
- They're dealing with their own insecurities.
- The attention is always on you.
- They don't know how to help.

What you can do:
- Start with the idea that surgery will affect those around you.
- Communicate! Check in with your loved ones every few weeks regarding the changes you are both experiencing.
- Provide good information. Encourage support group attendance, have them meet with your doctor, or have them talk to other WLS significant others.
- Get everyone involved (meal planning, activities, etc).
15 Ways to Deal With Your Tough Time of the Day
1. Call a friend
2. Go for a walk
3. Get involved in a hobby
4. Journal
5. Make a workout CD or playlist on your MP3 player
6. Drink a no-calorie beverage
7. Take care of business! (ie run an errand / balance checkbook / make Dr. appointments.)
8. Check your email / go online
9. Brush your teeth
10.Stay out of the kitchen
11. Sort out your feelings
12. Turn OFF the TV
13. Take a hot bath
14. Read a magazine or book
15.Get out of the house

Meet Pashima!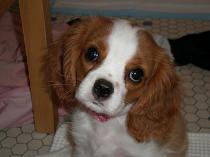 We would like to introduce the newest member to the office, Pashima! This cute little puppy is in training to be a therapy dog and will hopefully be visiting patients at CPMC. She's a Cavalier King Charles Spaniel, which are known for their sweet nature and are often used as service animals. She loves puppy treats, belly scratches and toys shaped like elephants. You can say hi to her at the San Francisco, Monterey and San Luis Obispo clinics.
Seminars & Support Groups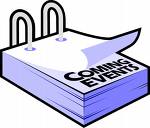 Petaluma Seminar & Support Group
Saturday, March 28th from 9am-12pm
Heron Ballroom B
*Amy Ingols, RD will be attending

Sacramento Seminar & Support Group
Saturday, March 28th from 9-11am
Red Lion Hotel at Arden Village
1401 Arden Way

Stockton Seminar & Support Group
Saturday, March 28th from 1-3pm
Courtyard Marriott , 3252 West March Lane

Kauai Seminar & Support Group
Thursday, April 2nd from 7-9pm
Hilton Kauai Beach Resort
4331 Kauai Beach Drive, Lihue in Ginger Room

Honolulu Seminar & Support Group
Saturday, April 4th from 10am-12pm
Oahu Veteran's Center
Kukila Street, Honolulu, HI 96818

Hilo Seminar & Support Group
*CANCELLED*

San Francisco Seminar & Support Group
Monday, April 13th from 6-8pm
2351 Clay St., 3rd floor Board Room

Monterey Seminar & Support Group
Monday, April 20th from 7-9pm
Hyatt Regency Monterey, 1 Old Golf Course Road

San Jose Seminar & Support Group
Wednesday, April 22nd from 6-8pm
Good Samaritan Hospital, 2425 Samaritan Drive
Located in the teleconference trailers in the East parking lot.
*Personal Trainer, Nichole Croak, will be attending.

Sincerely,
--The Team at Laparoscopic Associates of San Francisco and the Surgical Weight Loss Center of Hawaii