---
Dear Friends & Family of LapSF and the Surgical Weight Loss Center of Hawaii,
Summer is finally here and we definitely feel it coming with the hot weather we are experiencing all over the U.S. For all our patients everywhere from the East Bay to those experiencing the heat wave in the North Eastern parts of the United States, it is important to make sure you are staying hydrated and out of the heat to prevent dehydration and heat stroke. Always make sure you have a water bottle handy, as well as be near a location that can provide water. Do not go hiking, or exercise without hydration.
The proper hydration will keep you feeling happy and healthy to enjoy the beautiful weather that comes with Summer.
---
Summer Safety: How to Detect and Prevent Dehydration
It is very important for you to meet your fluid goal during these hot summer months, and for many living in a very hot and humid climate, you may need to increase by 10-20% to be sufficiently hydrated.
Signs of Dehydration:
Increased Thirst
Dry Mouth
Light-headed
Fatigue
Impaired Mental Focus
Low Urine Output
Inability to produce tears
Sunken eyes
Dry Skin
Sometimes thirst is not the first indicator of dehydration, so it is important to look out for other symptoms like those stated above.
How to Prevent:
---
Watch Our Live Surgery Online!
On May 19th, Dr. Cirangle performed the first LIVE Vertical Sleeve Gastrectomy for all to watch and participate in with Twitter. For those of you who missed it, or would like to share the link with friends interested in surgery, click the link below! This is available on our website-anytime.

Click Here to Watch!
---
June E-Store Special: Take Advantage While it Lasts!
For the month of June, if you buy 5 boxes of Healthwise Protein bars you will get 1 FREE (redemption code: PROBAR51) or if you buy 12 boxes of Healthwise Protein Bars you will get 3 FREE (redemption code: PROBAR123).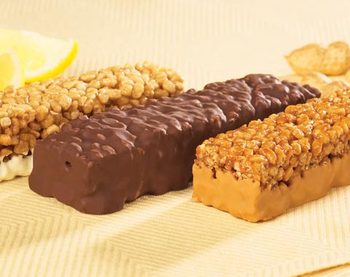 ---
Nutrition Bite of the Month: Greek Yogurt Two Ways!
Creamsicle Protein Shake
(makes 2 servings)
4 oz non-fat Greek yogurt
2 oz almond milk
1/2 tsp natural vanilla extract
1/2 tsp orange zest
1/4 cup ice
1 cup water
1. Puree everything in a blender until liquid.
2. Serve.
Nutrition Facts (per serving): 65 calories, 13.5 gm protein, 3.5 gm carbohydrate, 0 gm fat
Clean Chocolate Pudding
(makes 2-3 servings)
1- 7 oz. container of plain Greek-style yogurt
1 tsp. vanilla extract or chocolate extract
1. In a large bowl, mix the Greek yogurt and Pro-Cal 100 Chocolate powder together until smooth. Add any extract flavor you like to add extra flavor. If too thick, add non-fat milk to thin out a bit and refrigerate.
Nutrition Facts (if made for two servings): 115 calories, 19 gm protein, 8 gm carbohydrates, 0.75 gm fat
---
LapSF New Patient Seminars and Support Groups
Sonoma County Seminar and Support Group
Friday, June 22nd, 6:00-8:00 pm
Filgas Medical Group
8911 Lakewood Drive, Suite 23
Windsor, CA, 95492
*New patient seminar begins at 6:00pm
**Support group begins at 7:00pm
Eureka Seminar and Support Group
Saturday, June 23rd, 9:00-11:00am
Clarion Hotel
2223 Fourth Street
Eureka, CA
*New patient seminar begins at 9:00am
**Support group starts at 10:00am
San Jose Seminar and Support Group
Wednesday, June 27th, 6:30-8:30pm
Good Samaritan Hospital
2425 Samaritan Drive
San Jose, Ca 95124
**Located in the teleconference trailers in the east parking lot**
*New patient seminar begins at 6:30pm
**Support group starts at 7:30pm
---
Sincerely, the Team at Laparoscopic Associates of San Francisco and the Surgical Weight Loss Center of Hawaii
Laparoscopic Associates of San Francisco
1700 California Street, Suite 280
San Francisc, CA 94115
415-820-5939
LapSF.com
and
The Surgical Weight Loss Center of Hawaii
111 Hekili Street, Suite 285
Kailua, HI 96734
hawaiiweightloss.com
Change Your Life Today!
(866) 957-3627