Dear Friends and Family of Laparoscopic Associates and The Surgical Weight Loss Center of Hawaii
Fall is here and the holidays are near! Don't let the upcoming holiday foods set you back from weight loss and weight maintenance. Below is a great informational on Weight Loss Self-Sabotage by our therapist.
---
East Bay Support

Is anyone interested in having a support group located in the East Bay? Please let us know by responding to this newsletter. Support groups are not only a great way to meet with the Laparoscopic doctors, but to share ideas, meet other patients, and offer encouragement for those who have had the surgery or anticipating the surgery.
---
ADEK Supplements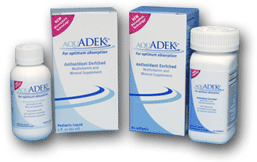 Are you looking for an ADEK supplement? There is a new product called AquaDEK provided by Axcan-Scandipharm, Inc. It is a new and improved version of the ADEK supplement and has been around for about 2 years. Duodenal Switch patients are required to take an ADEK supplement.
---
Send us Recipes!

We are always looking for good recipe suggestions. If you have a nice & healthy recipe, whether its elaborate or simply something you do every day, we would love to share it! Please email your recipes to rd@lapsf.com.
---
Immersion Hand Blender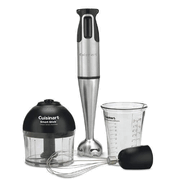 This is a product that has been most useful to some of our patients in their immediate post-surgical weeks.
It is an immersion blender and is a great help for mixing protein drinks without infusing them with too much air and quickly pureeing canned soups. An immersion blender is a hand blender that you can stick directly into a pot, a bowl, or a mug. The one made by Cuisinart ("SmartStick") has both a whisk and a blade (blender) attachment. The whisk was a great tool with the Healthwise hot cocoa mixes (stir the powder into a little cold water to make it syrupy, then add hot water and whisk to a frothy consistency). The blender attachment was great for pureeing Progresso, Amy's, or Trader Joe's soups after I pulling out the noodles. Thank you Lisa for this great recommendation!

---
Weight Loss Self-Sabotage
Weight loss plateaus are common and a natural part of losing weight and getting fit but have you ever sensed that maybe you were holding yourself back and contributing to your lack of results? Weight loss self-sabotage is something that most of us deal with and fail to address. We're confused that our effort doesn't match our results and have trouble figuring out how to get motivated to get off that plateau. Some of us are fully aware but don't want to deal with what's really going on so we ignore things and figure it will solve itself.

What is Self-Sabotage?

Self-sabotage behavior is when there is something you want, that you are physically and mentally capable of achieving, but you have been unable to achieve it. It's not a lack of skills and knowledge that hold you back, or even a lack of effort and hard work. Rather, there is something inside you that's stronger than your willpower and it sabotages your efforts to accomplish your goals. Self-sabotage behavior creates an internal "tug-of-war" between having a desire to do something and feeling like you can't or shouldn't do it.

Are You Self-Sabotaging?
• Do you tell yourself that you're eating healthy when you know you're not?
• Have you made great progress but have lost control of your eating/exercise more than you did before?
• Do you tell yourself that you've worked hard and deserve to cheat?
• Do you stay too busy taking care of others or projects so that you can avoid dealing with your workouts and your diet?
• Do you tell yourself that eating right is too hard and you aren't disciplined enough to follow through?
If you answered YES to any of these questions chances are you are self-sabotaging and bringing your progress to a halt. The reasons for self-sabotage are many and vary depending on the person. However, reasons for weight loss self-sabotage can include:

• Fear of how people will react to your success (i.e. jealously, resentment)
• Fear of higher expectations at work, at home, and in your personal life
• Fear of dealing with your demons and true feelings
• Fear of being happier than your friends or family
• Fear of how men / women will treat you
• Fear of how you'll respond when people show they are attracted to you
• Fear of life without the "fat barrier" (You won't be able to use your weight as an excuse to stay on the sidelines of life anymore)
• Fear of losing yourself to the new, slim version of you
• Fear of having excess hanging skin after you lose a lot of weight
Spend some time thinking about what your personal fears are in order to learn about the reasons you overeat and sabotage your weight loss efforts. In the next newsletter, How Self-Sabotage Behavior Works.


---
Support Groups

Support Groups & Seminars

San Francisco Seminar & Support Group
10/20/08 from 6p – 8p
2351 Clay Street in the Stanford Building, 3rd floor in the Board Room
*Dr. Jossart and Amy Ingols RD will be presenting. For time efficiency, you can schedule a clinic appointment with Dr. Jossart this day and stay for the seminar & support group. Start time is at 6:00 pm.

San Jose Seminar & Support Group
10/15/08 from 6 – 8 pm
Good Samaritan Hospital
2425 Samaritan Drive in the teleconference trailers in the east parking lot
*Amy Ingols, RD will be attending

Petaluma Seminar & Support Group
10/18/08 from 9a – 12p
Sheraton Sonoma County Petaluma, 745 Baywood Drive.
New Patient Seminar at 9am
Support Group at 10:30am.

Monterey Seminar & Support Group
10/20/08 from 7 – 9 p
Hyatt Regency Monterey, 1 Old Golf Course Road

Sacramento Seminar & Support Group
10/25/08 from 9 – 11 a
Red Lion Hotel at Arden Village, 1401 Areden Way
9am for pre-ops, 10am for post-ops
*Amy Ingols, RD will be attending

Stockton Seminar & Support Group
10/25/08 from 1 – 3 pm
Courtyard Marriott, 3252 West March Lane, Stockton, CA.
Start time is 1pm.
*Amy Ingols, RD will be attending

Maui Seminar & Support Group
10/30/08 from 6 - 8pm
Maui Arts & Cultural Center, One Cameron Way- Kahului, HI
---
FOOD ALERT!

Dining out in restaurants sometimes results in eating foods that you might not choose had you known what was really in it. We often choose foods that are soft, smooth and go down easy. However, be aware that the creamier the food, the more likely its packed with calories. Risotto is a common rice dish but watch out... 1/4 cup risotto is at least 200 calories, 35 grams carbohydrate, and very little protein. Its make primarily of rice, oil, butter, and cheese so its not the best (or even close to best) choice!
---
Sincerely,
--The Team at Laparoscopic Associates