Dear Friends and Family of Laparoscopic Associates of San Francisco and the Surgical Weight Loss Center of Hawaii,
---
Happy Thanksgiving Everyone!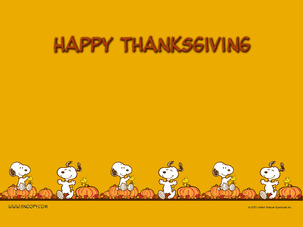 We want to wish everyone a happy, healthy, and safe Thanksgiving. Whether you are out to dinner with friends, or at home celebrating with family, we hope that this day is centered around laughter and love rather than mashed potatoes and pie.
---
Tackling Turkey Day: Tips to Stay on Track on Thanksgiving
1. Bring healthy dishes that fit your diet.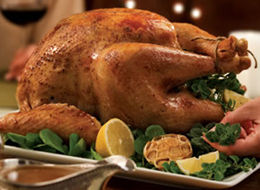 Instead of waiting to see what will be served this Thanksgiving, bring some healthy recipes of your own! Typically there is usually turkey that is made which is a healthy source of protein, but what tempts you is usually the sides and desserts. Try bringing healthy autumn salads like the recipes below!
2. Center yourself away from the appetizers and food when it is not dinner.
To decrease temptation, it is always a good idea to get yourself away from food unless it is dinner time. Frequent snacking and grazing can occur if you are going hours around food.
3. Focus on family and friends.
Chat it up this holiday! A good idea is to find someone that you truly enjoy to be around and focus on conversation rather than listening and snacking. Also, at dinner sit next to that person. The more you talk the longer you take between bites and the longer it takes to finish your meal.
There are many tips you can do to help you this holiday, but the most important is just telling yourself you can do it. Truly think about how rewarding it will be to tackle your demons head on and leave the Thanksgiving day table knowing you ate what you needed and didn't overstuff yourself. Pecan pie may be nice for 5 minutes, but being strong and saying no is sweet for days.
---
Nutrition Bite: Healthy Holiday Salads
These salads can be made for everyone and are a healthy addition for your Thanksgiving or Christmas dinner!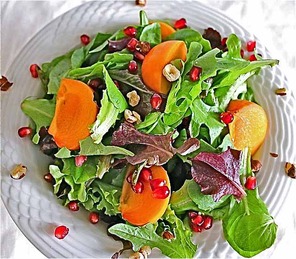 Watercress, Frisee, and Grapefruit salad
Ingredients:
-4 cups trimmed watercress
-4 cups torn frisee
-1 cup red grapefruit sections
-1 cup thinkly sliced red onion
-3 whole pitted dates
-2 Tbsp. white balsamic vinegar
-1/2 tsp. curry powder
-1/2 tsp. salt
-5 tsp. grapeseed oil
Directions:
1. Arrange watercress and frisee on a large platter, and top evenly with grapefruit, onion, and dates.
2. Combine vinegar, curry powder, and salt in a small bowl, and slowly add oil, sitrring constantly with a whisk. Drizzle over salad.
3. Serve immediately.
Nutrition: (1/4 cup) = 20 calories, 3.4 grams carbohydrates, 0.35 grams protein, and 0.75 grams fat
Winter Citrus, Escarole, and Endive Salad
Ingredients:
-6 cups torn escarole
-2 cups thinly sliced Belgian endive
-1 cup thinly sliced radicchio
-1 cup pink grapefruit sections
-1 cup navel orange sections
-3/4 cup blood orange sections
-1/4 cup minced shallots
-2 Tbsp. extra-virgin olive oil
-2 Tbsp. orange juice
-1 Tbsp. white wine vingar
-1/2 tsp. kosher salt
-1/4 tsp. freshly ground black pepper
-1/2 cup pomegranate arils
-2 Tbsp. pistachios, toasted
Directions:
1. Combine first 3 ingredients in a large bowl. Add grapefruit, orange, and blood orange sections; toss gently.
2. Combine the shallots and next 6 ingrendients in a small bowl, stirring well with a whisk. Drizzle dressing over salad; toss gently to coat. Garnish with pomegranate arils and pistachios.
3. Recommended serving size: 1/4 to 1/2 cup
Nutrition: (1/4 cup) 16 calories, 0.63 grams fat, 0.46 grams protein, and 2.43 grams carb
---
Don't Miss Out!: November E-store Special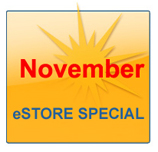 For the month of November, for those who spend $150.00 or more will receive a 2 week supply (1 jar) of the First Nutrient Nutrivie Botanical supplement.
**NOTE: Please note in the comments section if your have a preference for Cold Strike, Immune, Stress, or Energy.

---
Healthy Holiday Challenge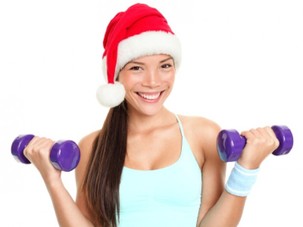 For those who met the personal trainer, Kelly Lee, at the San Jose seminar and support group a couple months back, she is organizing a healthy holiday challenge that any one is able to enter to win cash and prizes for being strong and living healthy this holiday season. To make the playing ground fair, she encourages patients who are about 3-6 month post-op to participate so that the rate at which they lose weight is similar to someone who has not had surgery. If you have any questions, please contact Kelly at the email below.
DID YOU KNOW? The average person gains 2-5 pounds during the six weeks between Thanksgiving and Christmas. A recent study by the National Institutes of Health found that holiday season weight gain usually stays with us long after the holidays are gone, adding to the "weight creep" that sneaks up on us as we get older.
ASK YOURSELF: What would happen if you decided to set a goal to be in better shape by January 31st?
BALANCE IS THE KEY! This is not an all or nothing proposition. You CAN enjoy the holidays WHILE getting into better shape.
THE TIME IS NOW! We at Fit2Bx are ready to help you enjoy the holidays and create a fitter, stronger, leaner you for 2013. Why wait? Participate in our challenge and you can end the holiday season looking leaner and feeling stronger.
IN IT TOGETHER! Our goal is to help you through your best holiday season yet by providing you with accountability, camaraderie and support from fellow participants.
SHARE THE GIFT OF FITNESS! Join us and compete for cash prizes, better bodies and happier holidays! A percentage of the proceeds will be donated to support the fight against childhood obesity—so you can do something great for yourself and others!
What
: 2 challenges focused on body composition and/or fitness
Who: Everyone and anyone who is ready to be in better shape after the holidays are over instead of waiting for yet another January 1st.
Enrollment Dates: November 14th-December 1st, 2012
Contest End Date: January 31st, 2013
Choices:
1. Enter either the Body Composition or the Fitness Challenge by December 1st.
2. Optional individual weekly measurements of body composition and/or fitness.
3. Complete final measurements before January 31st.
Cost: $50/person
Prize: Cash prizes (amount to be determined after all entries are in)
Challenge Details:
Initial evaluations completed by December 1st and final evaluations completed on or before January 31st
1. Body Composition Challenge
-Weight loss, calculated as a percentage of body weight (e.g. Initial weigh-in of 160 pounds and a final weigh-in of 155 lbs would be approximately 3% lost)
2. Fitness Challenge
-Measured by both strength and aerobic testing. Must complete pushup and sit-up test with Kelly or send video of you completing these tests. The one-mile walk test can be completed individually and results submitted during enrollment period.
If you or any of your friends are interested, contact Kelly at the address below. This is a great way to keep yourself accountable for your weight loss during the roughest time of the year! Achieving your weight loss goals will be the sweetest gift you get this Christmas!
Contact: Kelly Lee BSC,CPT Kellylee27@gmail.com
---
LapSF New Patient Seminars and Support Groups
San Francisco Seminar and Support Group
Monday, November 19th, 2012, 6:30-8:30pm
CPMC, Stanford building board room
*New patient seminar begins at 6:30pm
**Support group begins at 7:30pm
San Jose Seminar and Support Group
Wednesday, December 12th, 2012, 6:30-8:30pm
Good Samaritan Hospital, 2425 Samaritan Drive, San Jose, Ca 95124
**Located in the teleconference trailers in the east parking lot**
*New patient seminar begins at 6:30pm
**Support group begins at 7:30pm
Starting the beginning of the new year (January 2013), Gabriella Vetere, RD, the LapSF dietitian will be holding teleconference support groups that anyone including our distance patients can call in and take part in. It will be a way for everyone to share their experiences and gain information on everything involving weight loss surgery. More information to come on how to get involved and join the support groups.
---
Sincerely, the Staff at LapSF and the Surgical Weight Loss Center of Hawaii
Laparoscopic Associates of San Francisco
1700 California Street, Suite 280
San Francisco, CA 94109
(415) 820-5939
and
The Surgical Weight Loss Center of Hawaii
111 Hekili Street, Suite 285
Kailua, HI 96734
(415) 820-5939
---