Dear Friends & Family of LapSF and the Surgical Weight Loss Center of Hawaii,
We got some great feedback with patients sharing their success stories. Enjoy the entries below!

To our Hawaiian patients, take a look at the updated Seminar and Support Groups coming up soon in the Hawaiian Islands.

Thank you to all and keep sending in those stories! Email them to rd@lapsf.com.
Gina's Story

"I am absolutely tickled with what I've done for myself and where I am now." This comes from Gina, a patient of Dr. Cirangle's who had a adjustable gastric band 2 years ago this month. Gina has lost 111 pounds and is maintaining her weight with a healthy diet and regular exercise. When she first thought about weight loss surgery, she admits she still didn't think this would work and thought nothing would help. She had struggled with weight for so long and nothing had helped, no diets had lasted. "Ever since I got the band, it has changed my life. I like myself again," she says. She is committed and determined to a new and healthy life.

Gina is back to teaching swim lessons after she never thought she'd do it again. Now she is happily back to work, in the pool, and with more energy than ever. "I'm conscious about everything that goes into my body. I keep my intake of sugars very low, though I do allow myself a very small treat once and a while. Along with teaching in the pool, I exercise at the gym at least 3 days a week as well as swimming a ½ mile and walking 1 mile every morning. If I am up 2 pounds on the scale, I work a little harder that week at the gym."

Inspiring and supporting others has also been part of Gina's weight loss journey. Attending support groups, encouraging others, and attending her follow up appointments with Dr. Cirangle have all aided in Gina's success. Thank you for sharing with us, Gina!
San Louis Obispo Clinic, coming up!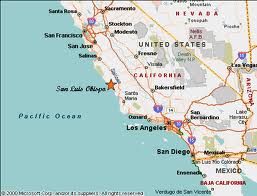 If you are a patient in the San Louis Obispo area, make an appointment for our upcoming clinic.

Date & Time: Saturday, August 14th from 4pm - 7pm

Location: 1050 Las Tablas Road, Suite 2. Templeton, CA 93465

* Please call 415-561-1310 for new patient consultation appointments and follow-up visits
Upcoming Seminars and Support Groups in Hawaii

Maui Seminar & Support Group
Wednesday, August 4th from 6pm - 8pm
Maui Arts and Cultural Center
1 Cameron Way, Kahului, HI *in the Alexa Higashi Room

Kauai Seminar & Support Group
Thursday, August 5th from 6pm - 8pm
Hilton Kauai Beach Resort
4331 Kauai Beach Drive, Lihue

Honolulu Seminar and Support Group
Saturday, August 7th from 10am - 12pm
Oahu Veteran's Center
1298 Kukila Street

Kona Seminar & Support Group
Sunday, August 8th from 7pm - 9pm
Royal Kona Resort
75-5852 Alii Drive, Kailua-Kona, HI 96740

Hilo Seminar and Support Group
Monday, August 9th from 6:30pm - 8:30pm
Uncle Billy's Hilo Bay Hotel

Sincerely,
--The Team at Laparoscopic Associates of San Francisco and the Surgical Weight Loss Center of Hawaii