The BIGGEST change I'm making is replacing the old shaded relief with a new, more realistic depiction of landforms. My goal has been to capture America's physical beauty much like botanical artists capture the beauty of wildflowers.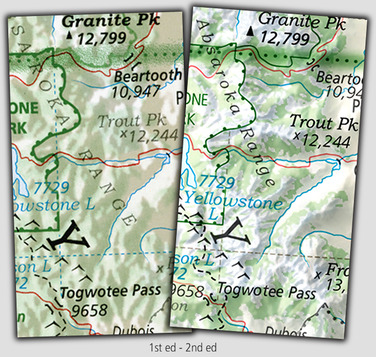 To depict landforms I started with multiple images from the world's two leading shaded relief experts, Swiss cartographer Bernard Jenny, and American Tom Patterson. Then, for half a year I worked with Tom and Bernie's incredible images to render a geographic illustration that I feel has the expressiveness and beauty of a painting.
I plan to have the 2nd Edition ready for full publication, with new indexing, etc. early next year. Right now, you can pre-order from a "Patrons Limited Release" of 1,000 archival inkjet prints. The release happens this November 15th.
If you'd like to support my work, please click here to pre-order.
Thank you,