Greetings from the Map House,
I thought it would be fun - and informative - to show you the 2nd Edition without its "clothing" of type, roadways and boundaries.
I worked for nine months to create the background illustration you see represented here. Composed of twelve layers, the illustration integrates the color and shading techniques used by landscape painters.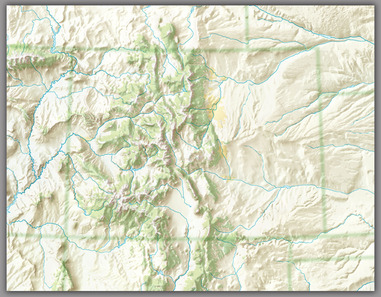 The result is 3-D realism that reflects the beauty of the land (above) and makes geography more intuitive (below).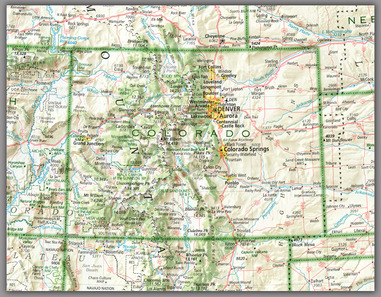 If you enlarge the illustration below, you'll notice that as the land ascends, shadows deepen and blue shifts to red. This magnifies the impression of depth, and allows you to perceive relative elevation. So mountains look like mountains, etc., and Denver actually looks like it sits on higher ground than Kansas City.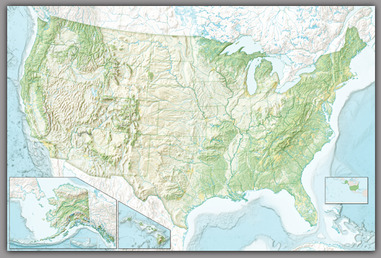 I hope that by seeing the 2nd edition without its "clothes" your mind's eye will be able to perceive three dimensions in the full map. Because when you perceive depth, it takes your map viewing to the next level of comprehension.

Best wishes for the holidays,