In Search of Meaning - Tours Italy
The In Search of Meaning series is currently exhibiting in Italy, hosted by the National Physics Laboratory of Italy. Early February 08 the exhibition was curated in a show at the National Museum of Abruzzo in L'Aquila.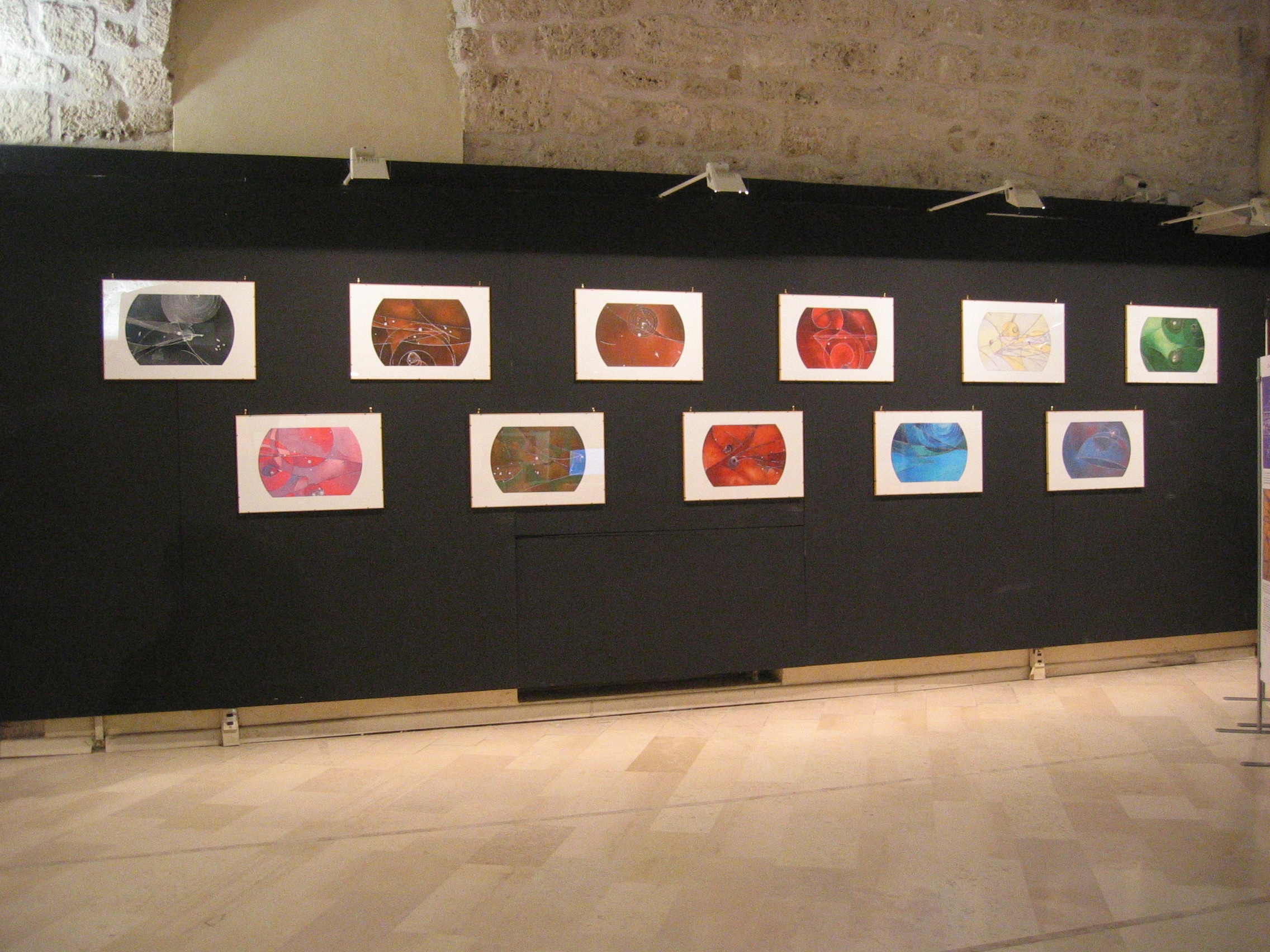 The museum curated two "Art and Science" surveys. My work was presented with Leonardo da Vinci's " Man and his Machines".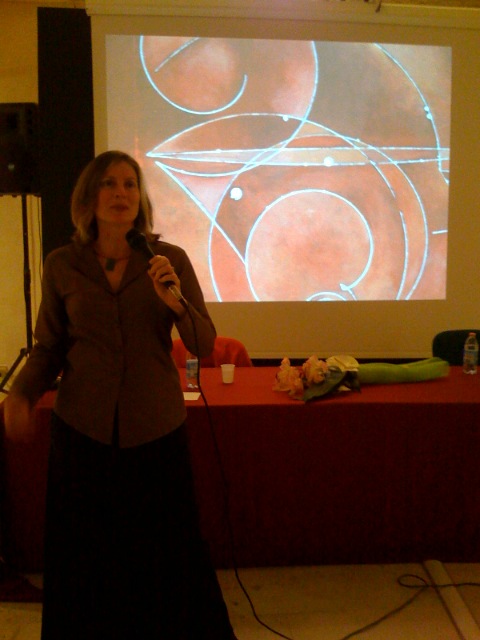 In March I was invited to Italy and presented a joint lecture at the museum with Italian physicist Dr Sandro Bettini.
May 6, the In Search of Meaning series opened at Galileium, the new International physics and astrophysics museum in Teramo, Italy.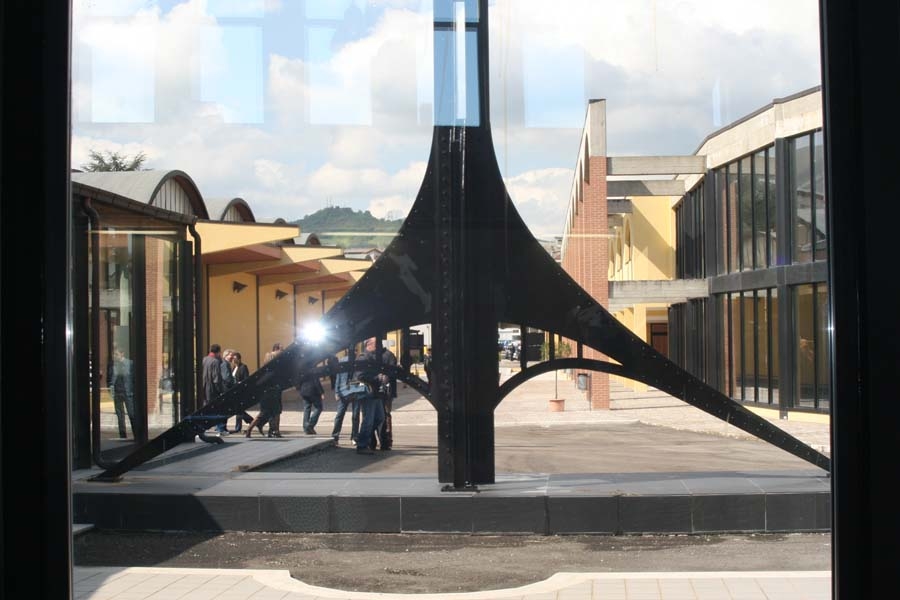 Galileium with an Italo Rodomonti sculpture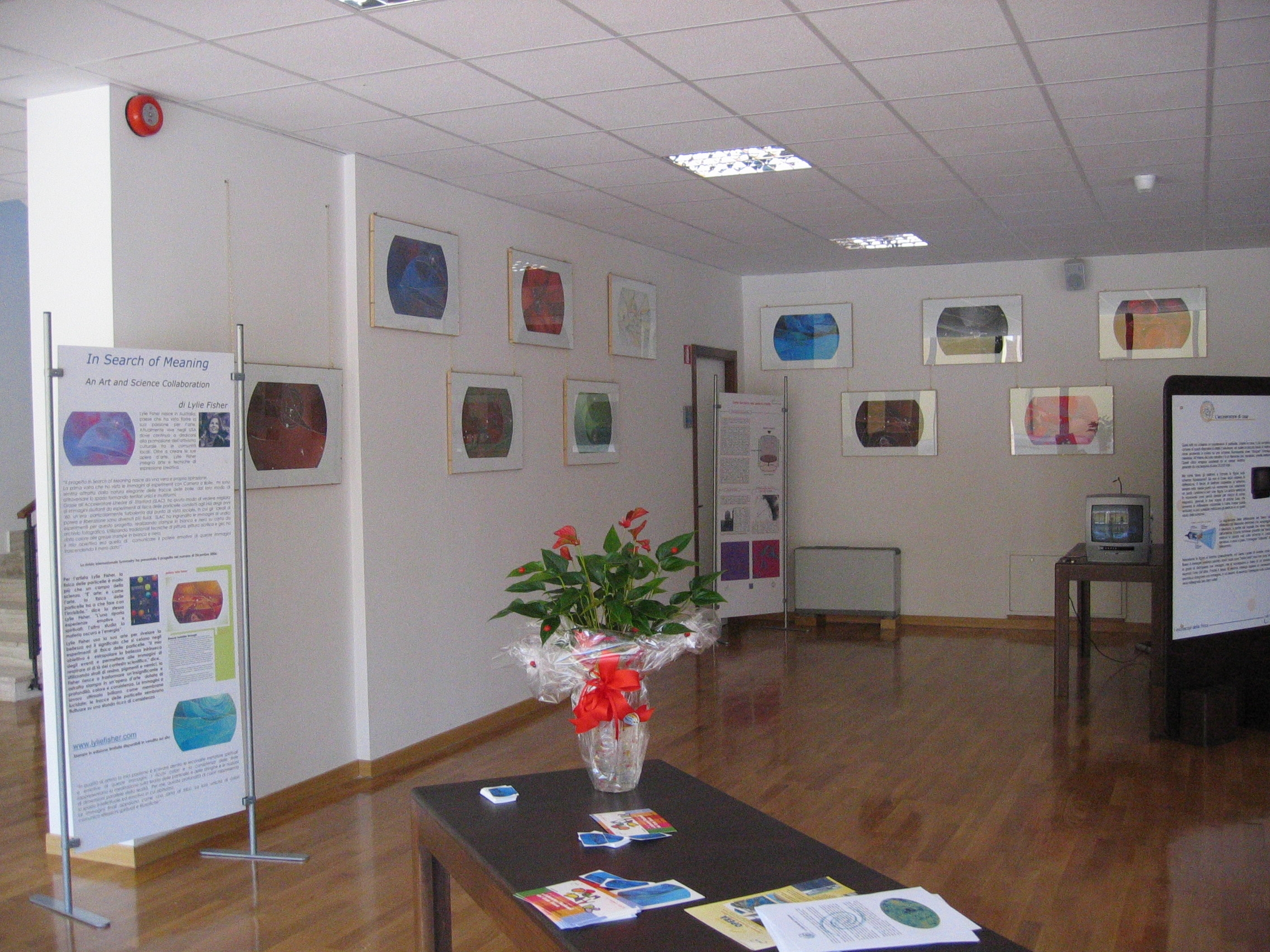 Open Studio - June 14 + 15
Everyone is invited to attend my
open studio
at The Hive Studios - 301 Jefferson St, Oakland. Saturday 14 and Sunday 15 June
11.00am to 5.00pm.

New art series in progress

Limited edition posters and cards

Sale of art works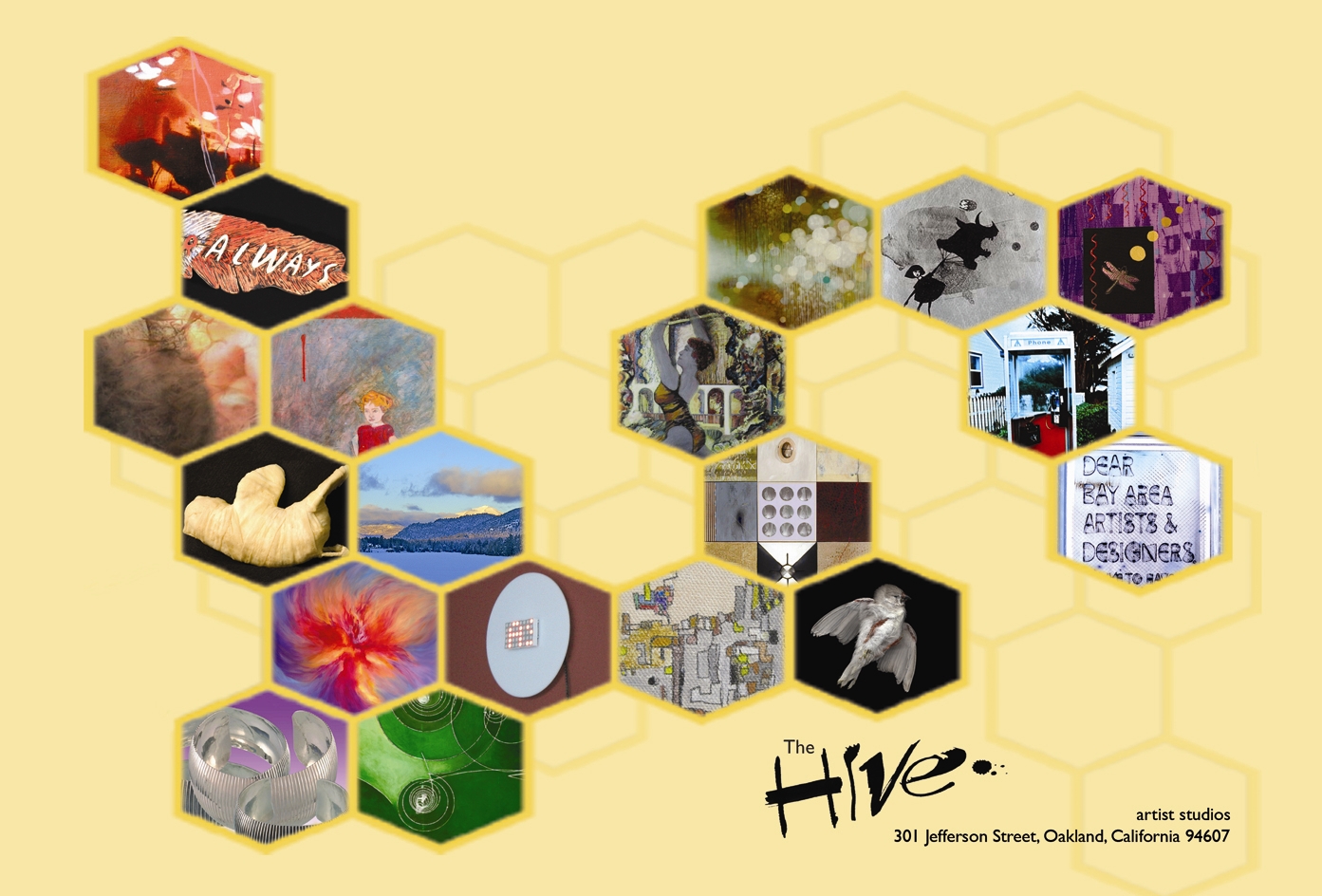 Art and Creativity Workshops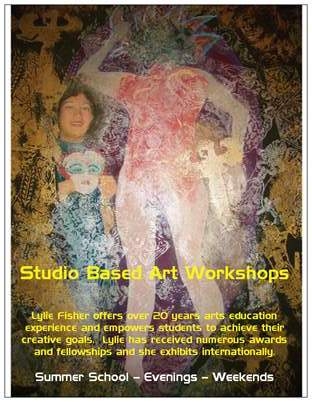 This summer I launch a new series of Formal Art Classes and Creativity Workshops at my Hive studio. With a maximum of 4 students these art programs offer participants support to renew creative passion, hone skills and partake in artistic adventures.
For full details visit: lyliefisher.com

News and Updates
In Spring I worked with a group of Alameda youth on a series of advocacy, art and literacy events. Hosted by the Growing Youth Project that is part of the Alameda Point Collaborative.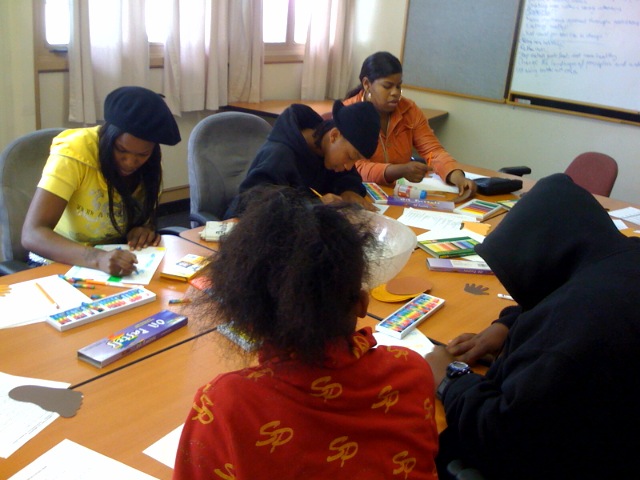 This month long project bought together local high school age youth and seasoned community advocates for a program that was inspirational and life changing.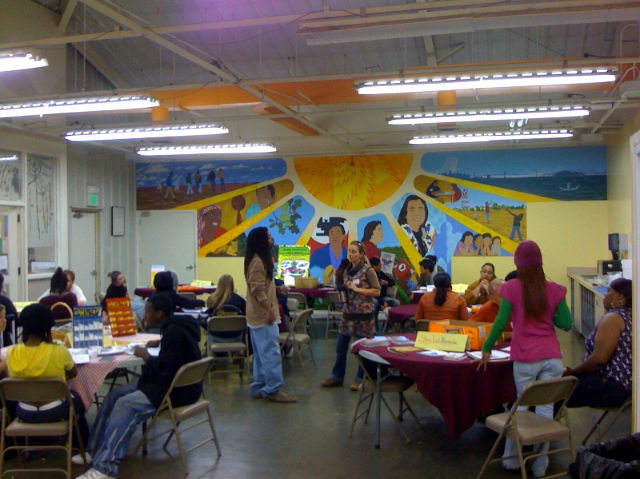 - IN SEARCH OF MEANING -
Academic Cover Art.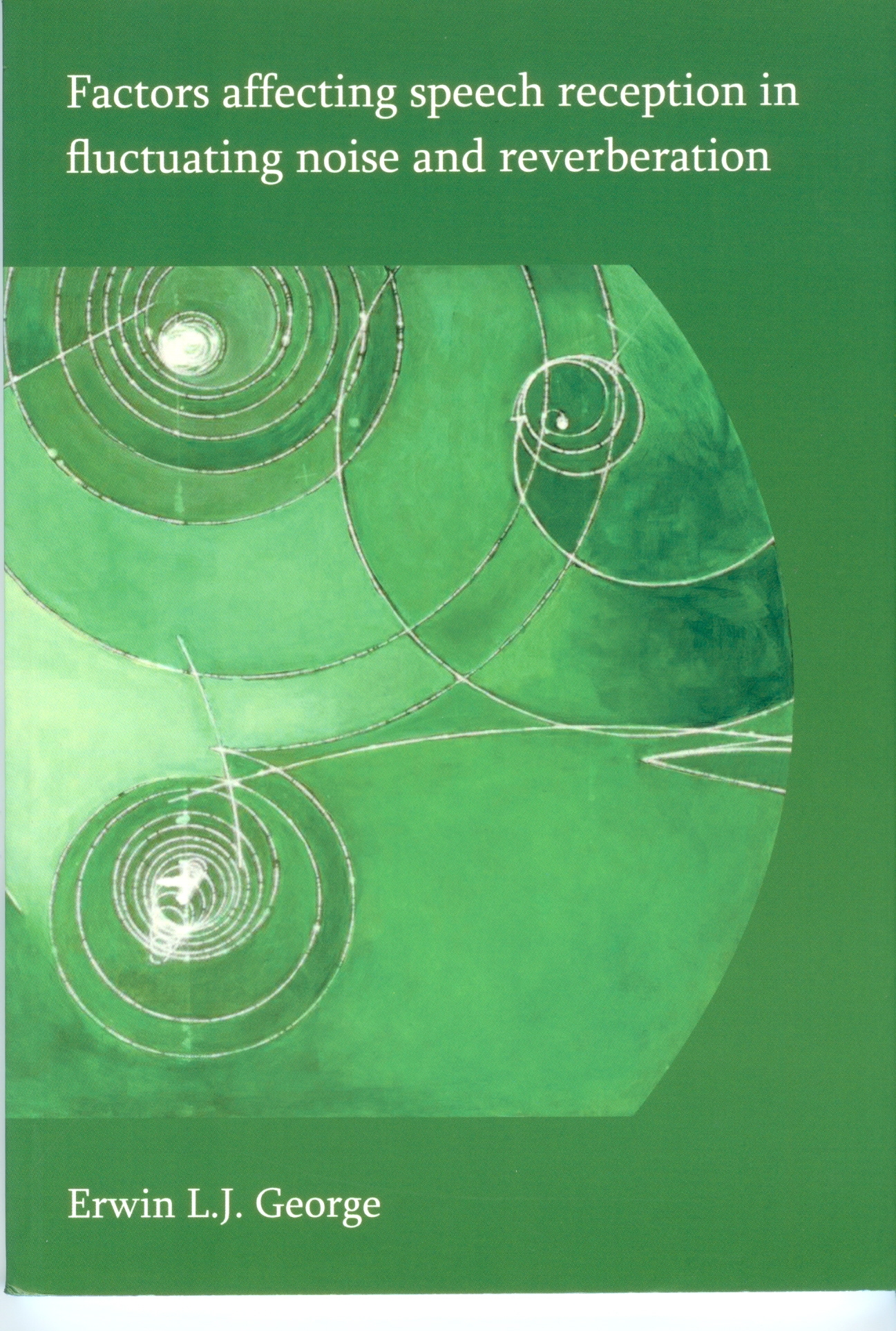 Erwin LJ George of the VU University Medical Center in Amsterdam, The Netherlands. Featuring: image #1. Titled "Factors affecting speech reception in fluctuating noise and reverberation".