Get Involved: Volunteer or Donate

Does the "back to school" season make you crave new creative outlets?
Consider offering your time to MMCTV to volunteer behind the camera to cover local events or perhaps to finally launch that TV show you've always dreamed of hosting. If you are tempted to get involved, even if it's for a few hours a month, let us know at mmc-tv@comcast.net.

If you lack the time to volunteer, but appreciate the work that we do in your community, let us know by sending in a tax deductible donation to:
MMCTV, PO Box 688, Richmond, VT 05477.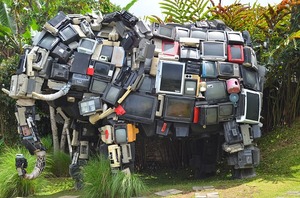 Tech Notes
After frustrating problems with our broadcast server earlier this summer, we are pleased to announce that we have a new server machine that is proving much more reliable. We apologize to our viewers for recent image "freezes" and hope they have become a thing of the past.

We are also delving, as you may have noticed, into live cablecasting. It's exciting and challenging, due to the unpredictability of live events and the fact that live streaming is usually a one-person show. We hope that viewers will find the immediacy of live events well worth the effort.