Hello
Angelike!
As we bound into 2019, it helps to look back at the previous year. Here are some of MMCTV's accomplishments last year.
Our staff and volunteers produced over an hour of original programming each day.
We worked with towns, libraries and schools and at least 16 non-profit organizations.
Volunteers edited for 500+ hours.
We added a whole new cable channel - Comcast Channel 17, for Government programming.
Jericho Pet Parade (again) topped our online views, followed by a Maple Wind Farm Underwriter PSA (produced in 2017) and the Richmond July 4th Parade.
For 2019, our board approved a $156,000 annual budget, maintaining our production levels, but working in a drop in cable revenue (6% in 2018). We are facing an uncertain future due to cable-cutting, and the threat an FCC regulation change could dramatically erode our cable revenues quickly.

The good news is that our towns have our back. For the first time we asked all three towns to cover a portion of the labor costs involved in filming their meetings and it looks like we'll have about $7,000 from them in 2019.

If you feel what we do is important and you'd like to help too - please consider a donation to MMCTV; every check and online donation is appreciated.

Youth Workshop, Town Meeting Day & Audio Podcasts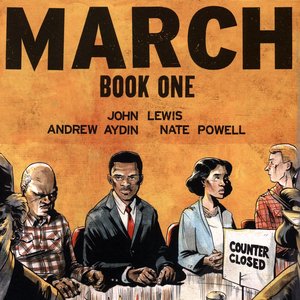 Vermont Reads graphic novel "March," telling the story of Civil Rights leader John Lewis is the focus of our upcoming middle school February 25-27th workshop with Richmond Free Library. To register, contact Wendy at the library at rfl@gmavt.net.
Town Meeting Day, our biggest day of the year, is coming up! Look for us in person at all three towns. We'll be streaming Richmond live.
Another project MMCTV has in the works, is providing audio podcasts of meetings. You will start seeing these under the "podcast" tab on our website very soon.
CONTACT US
For more about MMCTV, visit our website MtMansfieldCtv.org, or give us a call at 434-2500 or email at mmctv15@gmail.org