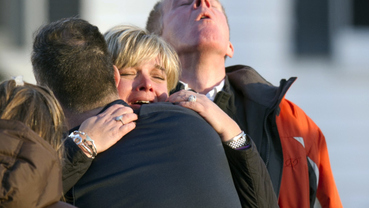 Whether you believe the world is getting more dangerous or not is a matter of perspective. When it comes to active shooters in our workplaces, schools, college campuses, malls, churches, or other public places, the trend line is - sadly and undeniably - going up. Texas State University and the FBI have just released a new and comprehensive report on active shooters in the US between 2000 and 2013. As a security and HR practitioner and a workplace and school violence prevention specialist, I found the report fascinating and disturbing. Some highlights:
• There have been 160 active shooter incidents between 2000 and 2013.
• During those events, 486 people were killed and 557 were wounded.
• All but two incidents were carried out by a lone perpetrator.
• After their event, 64 shooters killed themselves.
• In nearly half of the events, law enforcement officers engaged with the shooter. During those, nine cops were killed.
• Nearly half of the shootings took place in workplaces and a quarter took places on K-12 or college campuses.
• The deadliest events were at Virginia Tech, Sandy Hook Elementary School, the first Fort Hood shooting, the Aurora, Colorado movie theater, and the Washington, DC Navy Yard.
My conclusions from a review of the report: The majority of these cases were carried out by mentally-ill perpetrators, with access to guns, who were driven by an overwhelming need for revenge because of a perceived injustice (they were fired, bullied, denied something, expelled, failed in their personal or love relationships, and are angry at the world).
My take on the long-term solution? More mental health services, especially for families who struggle with a mentally-ill relative who they cannot find sustaining treatment for; continued vigilance by law enforcement, both with continued tactical training and being asked to sit in on Threat Assessment Team meetings at companies, government employers, and schools; and more training and awareness for supervisors and employees about humane treatment at work, the availability of Employee Assistance Programs (EAP), and to create a culture of accountability and easier reporting processes when co-workers or students are concerned about the warning behaviors of people around them who may be on a path from violent ideas to violent actions.
Click
here
to read the FBI study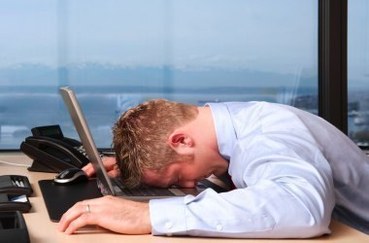 Dear Dr. Steve, Some of our employees have complained about job burnout and a lack of motivation. Any tips?
Feeling burned out at work is common for several types of employees. As an example, many municipal government employees feel frustrated when they see no opportunity for promotion because they are at a top step. Other times employees can feel underused when their work is boring, repetitive, and not very challenging. And still other employees cite too much work as the reason they feel overwhelmed, likely to leave, or not engaged.
So perhaps the solution to burnout is for affected employees to consider sharing the blame equally: 50% is my fault, because I have either not challenged myself to develop new skills, added to my educational knowledge, or asked my boss to delegate new tasks to me, which add to my skill set and help me want to contribute to the greater good of my department or team; 50% is my boss's fault, because he or she has not changed my job duties, given me interesting work on a regular basis or used enough praise when I do well.
If we agree that all motivation is self-motivation, then preventing burnout is a two-part solution: one part you and one part your boss.