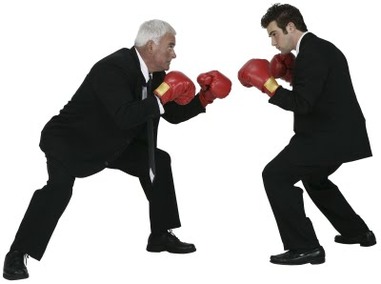 Under the legal theory known as "no good deed goes unpunished," the California legislature just passed AB 2053, which adds new anti-bullying language to an existing older statute, AB 1825, which requires organizations with 50 or more employees to provide harassment awareness and prevention training every two years to all supervisors (and within six months for newly-promoted supervisors).
What seems like an attempt to make things simple – let's create reasonable and understandable language to help organizations prevent workplace bullying – has now become complex and hard to define. Here's the new language that will have to become a part of all AB 1825-related training programs (including mine, of course):
"'Abusive conduct' means conduct of an employer or employee in the workplace, with malice, that a reasonable person would find hostile, offensive, and unrelated to an employer's legitimate business interests. Abusive conduct may include repeated infliction of verbal abuse, such as the use of derogatory remarks, insults and epithets, verbal or physical conduct that a reasonable person would find threatening, intimidating or humiliating, or the gratuitous sabotage or undermining of a person's work performance. A single act shall not constitute abusive conduct, unless especially severe or egregious."
As an English major and a guy who has written more than a few company policies in my day, I have highlighted the more troublesome words in this statute. First, who uses the words "with malice" anymore? Did I oversleep and wake up in 1714 or is this still the modern era? And aren't "epithets" those things that pilots wear on the shoulders of their shirts so you know their rank?
The phrase "gratuitous sabotage" (which sounds like my daughter's favorite punk rock band) is just plain hard to define. And couldn't I "undermine a person's work performance" by gossiping about him or her, giving him or her the silent treatment, or engaging in passive-aggressive behaviors, like being late with my report so his or her report is late too?
If you're a lawyer who represents employees or ex-employees in labor law cases, perhaps you're rubbing your hands with glee because this new language is more than a bit ambiguous about what are or are not unacceptable workplace behaviors.
If you're not a lawyer, you probably see that these 87 words could have been said a bit more easily with these six: "Don't bully people in the workplace."