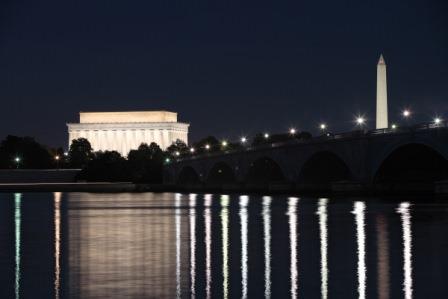 Need to know for
SPR 2014:
REGISTRATION:
If you have not already done so, register
online
today to confirm your participation in the 2014 SPR Annual Meeting & Postgraduate Course.
HOTEL RESERVATION:
The hotel reservation deadline is
Monday, April 21, 2014
.
The group rate will be confirmed based upon availability.
It is possible that hotel rooms may sell out prior to the deadline; therefore you are urged to make your reservations!
Reservations made after April 21 will be taken on a space-available basis and the SPR group rate is not guaranteed.
JW Marriott Washington DC Hotel
1331 Pennsylvania Avenue, N.W. • Washington, D.C. 20004
Phone: (202) 393-2000 • Toll Free: (800) 266-9432
Inform the representative that you are with the 2014 SPR Annual Meeting.
Online Reservations
-
IMPORTANT -
To request your preferred room type (1 King or 2 Doubles) use the 'additional requests' field to state your preference. For more information regarding the group rate, acccess the
Events
page of the SPR website.
---
Future Meetings of the SPR
1
2th SPR Hands-on Cardiac MR Course
October 21-23, 2014
Children's Hospital & Research Center Oakland
Walnut Creek, California

10th SPR Advanced Symposium on Pediatric Cardiovascular Imaging
October 24-26, 2014
Walnut Creek, California

Advances in Pediatric Neuroradiology Course
October 24-26, 2014
Mami Beach, Florida

2015 Advances in Fetal and Neonatal Imaging Course
January 23-25, 2015
Bonnet Creek
Orlando, Florida

SPR 2015 Annual Meeting & Postgraduate Course
April 27-May 1, 2015
Hyatt Regency Hotel
Bellevue, Washington
To: SPR Members
From: SPR Officers
Sue Kaste, DO, Chair
Richard Barth, MD, President
Brian Coley, MD, MD, President-Elect
Jim Donaldson, MD, First Vice President
Diego Jaramillo, MD, Second Vice President
Chris Cassady, MD, Secretary
Molly Dempsey, MD, Treasurer


It's April! We look forward to seeing you next month, May 13-17, in Washington, DC for SPR 2014. For your easy reference, we have collected Society and Meeting resources into this one letter.
Member and Society Business
Agenda - 2014 Members' Business meeting
SPR Committee Appointments - The Committees move the Society. SPR leaders will meet in the weeks prior to the SPR meeting to work on committee appointments for the coming year, with a goal of having the process completed by mid-June. We welcome the participation of every SPR Member. No one is too young, too inexperienced, too recently out of Fellowship, or too old! So, let us know where you'd like to join in.

Review the Committee page on the SPR website for the array of options. To step up: use this online form to tell us your preferences . Of course, feel free to contact Dr. Richard Barth (incoming Chair) and Dr. Brian Coley (incoming President.)


An increasingly important activity for clinical-focused committees is the collaboration with the ACR (and other organizations) in the Guidelines and Standards process.




The clinical-focused committees will be asked to work with our web-editor, routinely identifying cases for the Unknown Case feature of the website.
SPR 2014 Meeting
Your 2014 SPR meeting program is the supplement to the May issue of Pediatric Radiology.
2nd Annual Fun Run - Walk, run or sponsor! Many ways to support your colleagues and the Research and Education Foundation. Special thanks to Dr. Scott Dorfman for setting up the Fun Run and to Texas Children's Hospital for underwriting the cost of the fees, tee-shirts and other expenses. Thanks also to Dr. Prakash Masand for handling local arrangements.
Hooshang Taybi Memorial Art Show and Auction - if you have a talent as an artist or craftsperson, consider donating one of your works to the auction. All proceeds benefit the SPR Research and Education Foundation. Contact Jennifer Boylan with your offer and questions.
Remember - SPR is on Facebook. We use this platform to remind members about approaching deadlines and promoting educational activities. So, if you are a Facebook user, become an SPR fan. If you are not, watch your email for SPR email newsletters and visit the SPR website for the latest news.

We still don't Tweet. Is this a problem for anyone?
We couldn't do it without you!
As the SPR year comes to a close, we want to thank the scores of sometimes unsung heroes who conduct SPR business. Thanks to:
Journal Editor, Dr. Peter Strouse and Assistant Editors, Drs. Brian Coley, Geetika Khanna and Cynthia Rigsby;

The long list of SPR committee members, who wrote, revised, edited and commented on the wording of ACR guidelines pertaining to pediatric patients;

To the SPR speakers, poster authors and moderators for the SPR meeting;
To Web Editor, Dr. Ben Taragin and Assistant Web Editor, Dr. Amy Mehollin-Ray for their work on the new SPR website – a huge job! Thanks also to Dr. Peter "Buzz" Marcovici for outstanding work on the "Unknown Case" which is refreshed every two weeks;
Thanks to Dr. Marilyn Goske, Dr. Sjirk Westra, Dr. Don Frush and Keith Strauss for their leadership in organizing the ALARA IG CT Summit this winter. It was a very successful meeting.
To the donors to the SPR Research and Education Foundation, the grant applicants and to the grant recipients;
To the REF Board members who thoughtfully review every application for every grant and award program;
To the Caffey Committee whose members work anonymously but hear every paper (except during concurrent sessions) and have the daunting task of choosing the very best presentations from all the excellent work presented at the meeting;

To the volunteers who staffed the Image Gently Booth at RSNA;

To Dr. Ines Boechat and international colleagues for the wonderful work of the new World Federation of Pediatric Imaging;
To outgoing SPR Board members Drs. Lisa Horton Lowe and Rafael Rivera and outgoing REF Board member Dr. Kassa Darge for thoughtful contributions;
To all of you for the work you do locally on behalf of pediatric radiology, children's well-being and the SPR. We look forward to seeing you in Washington next month!