WELCOME TO THE HEIDELBERG THEATRE COMPANY!


November, 2016
No. 6, 64th Year
HTC'S 2016 REMAINING SEASON
PLAY 5:
ONE MAN, TWO GUVNORS
Nov 18th - Dec 3rd
By Richard Bean
Directed by Chris Baldock
Youth Theatre:
THE WIZARD OF OZ
Dec 9th - 18th.
By L. Frank Baum
Directed by Morgan Thomas-Connor and Julian Adams
All patrons of the Company are invited to become active members. Your participation will be greatly welcomed. Try something new or bring your well-practiced talents to our theatre.
For further information, consult the 2017 Playbill which also contains information on subscriptions, renewals, vouchers and memberships. You can download the Playbill from our website www.htc.org.au.
---
COMING EVENTS AT HTC
December
Thursday 1st 9.00am BOOKINGS OPEN for the 2017 SUBSCRIBER SEASON (Subscriptions will be processed in order of receipt – Bookings open for non subscribers on Monday 9th Jan, 2017.)
Saturday 3rd 8.00pm CLOSING NIGHT - "One Man, Two Guvnors"
9th, 10th, 16th, 17th, 7.00pm HTCYouth "The Wizard of Oz"
10th, 17th, 18th, 2.00pm HTCYouth "The Wizard of Oz"
Sunday 11th 3.00pm ANNUAL GENERAL MEETING & END OF YEAR PARTY
---
All HTC Subscribers, Members & Friends
of the Company are cordially invited to the:
ANNUAL GENERAL MEETING
on
SUNDAY 11th DECEMBER
commencing at 3pm
Includes the presentation of the Bill Cherrey Award
for Service to the Company
& Presentations by the
Directors of the 2017 Season as well as a review of the 2016 Season and the presentation of two Performance Awards
followed by -
OUR CHRISTMAS PARTY,
YOU ARE ALL INVITED!
subscribers, actors, backstage, front of house, new and old members & patrons.
A GREAT CHANCE FOR HTC FRIENDS TO GET TOGETHER!
Thank you to all who supported The Company in 2016; onstage, backstage, front of house, as subscribers, members or as audiences. The Company looks forward to welcoming you back in 2017.
---
SUBSCRIBERS TO OUR 2017 SEASON
PLEASE NOTE:
SEATS WILL BE ALLOCATED IN ORDER OF RECEIPT,
SUBSCRIPTION FORMS WILL BE PROCESSED BEGINNING ON DEC. 1st 2016.
We would appreciate the return of your subscription form before Monday, 9th JANUARY, 2017. Or if you prefer, you may book subscriptions through our Box Office on 9457 4117.
From 9th Jan. 2017 NON-SUBSCRIBER bookings will be available to all patrons via our website,
htc.org.au
or through the Box Office on 9457 4117.
The Playbill includes details of the plays for the 2017 Season. It sets out Subscription options; including generous discounts to Subscribers and Members, as well as Group Bookings, Gift Subscriptions and Gift Vouchers.
ALSO NOTE:
HTC has discontinued the bulk mail-out of Playbills.
Patrons who chose to pay a fee to have Prompts posted to them in 2016 will receive a copy of the 2017 Playbill in the mail with their next issue of Prompts.
Playbills can be collected from the foyer of the Theatre during the season of "One Man, Two Guvnors" and the HTC Youth production, "The Wizard of Oz", from branches of the Banyule Library & the Banyule Service Centres, download a copy from the HTC website, htc.org.au or call the Box Office on 9457 4117 if your require additional copies and they will be mailed to you.
---
UPCOMING PLAY - HTC PRESENTS THE WIZARD OF OZ
by L. Frank Baum
adapted by Ryan Purdey, Erich Fordham and Kareena Dhaliwal
Directed by Morgan Thomas-Connor and Julian Adams
A message from Director, Julian Adams:
"Morgan and I have been in Heidelberg Youth for a while now and it's really exciting to give directing a go. HTC has given us so much experience and fond memories, and we're really excited to have the opportunity to give back to the company.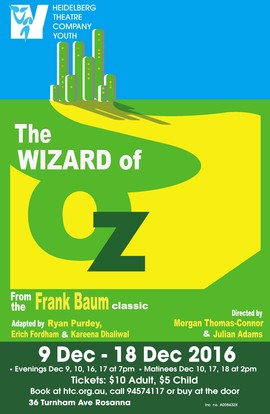 We've got a great ensemble cast, some awesome technical staff already asking to be a part of the fun, so it's gearing up to be a great show."
A must see theatre play for all ages!
Show Dates:
7pm - Dec 9, 10, 16 & 17.
2pm - Dec 10 , 17 & 18.
Tickets: $10 Adults $5 Children
Online at: www.htc.org.au.
Box Office – 9457 4117 or at the door.
Audience: Families including children from 7 yrs
(running time: approx 80 minutes)
Venue: The Heidelberg Theatre Company
36 Turnham Ave, Rosanna
---
WIZARD OF OZ REHEARSAL PHOTOS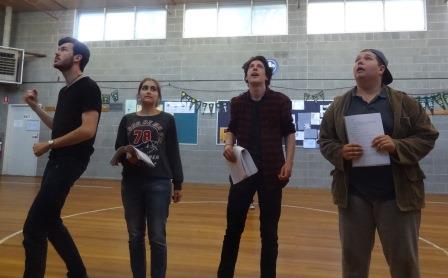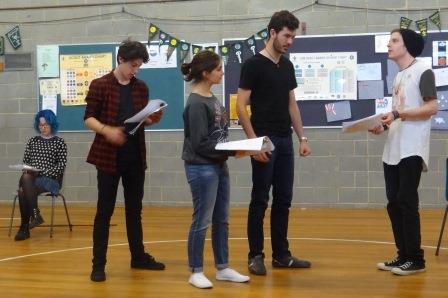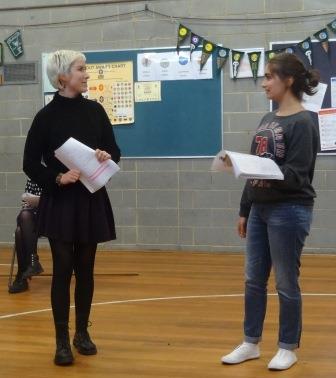 (Pictured: Photo 1- Jordan Abuzar, Kate Lange, Photo 2 - David Peters, Christina Savopoulos, Robbie Nicholson, Mathew Arter, Photo 3 - Holly Pretorius, Robbie Nicholson, Christina Savopoulos, David Peters, Simon Nixon Photo 4 - Beth McLaughlan, Christina Savopoulos.)
---
ONE MAN, TWO GUVNORS - Melbourne Observer Review
One Man, Two Guvnors by Richard Bean
Review by Beth Klein The Melbourne Observer
Heidelberg Theatre's 2016 season finale directed by Chris Baldock is a genuine and entertaining tribute to playwright Richard Bean's slapstick farce, "One Man, Two Guvnors". It's pacey, energetic and fun, with stunning performances by a talented cast.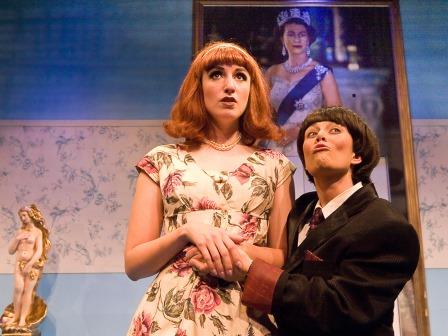 Bean's play is an adaptation of "The Servant of Two Masters", an 18th century comedy drama by Italian playwright Carlo Goldoni.
Now set in 1963 Brighton, this gangster farce weaves through several sub-plots with the main action involving Francis Henshall (Benjamin Watts), an animated, intellectually challenged, ravenous (literally) buffoon, who finds himself with two jobs, all the while desperately trying to hide said fact from his two bosses (guvnors).
Meanwhile love is getting complicated in London's criminal underworld. Gangster Charlie Clench (Ken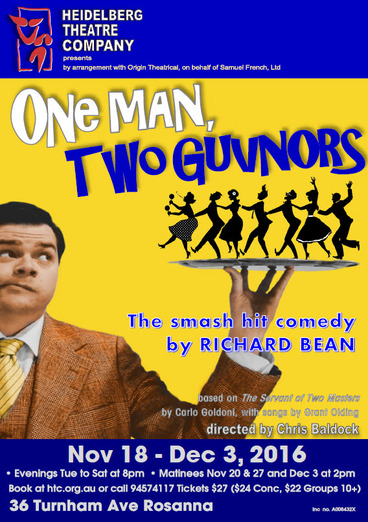 McLeish) promises his only daughter Pauline (Katey Lewis) to once dead underworld figure Roscoe Crabbe. There's deceit, cross-dressing, fraud, anguish and heartache - all played out with the g
reatest of silliness.
"One Man, Two Guvnors" originally opened in London in 2011 to acclaim thanks to a clever script and the brilliant comic genius of James Corden. Big boots to fill and Benjamin Watts, as the nutty and animated Henshall, does it justice. His facial expressions and energetic physical comic antics are hysterical. So canny is the play and Watt's performance, that you wonder what is scripted and what is ad libbed.
Watts is backed by a tight ensemble. Standouts include James Antonas (Stanley Stubbers), the 'private school' educated pompous twat, Cat Jardine, the forthright and lusty Dolly, Liam Gillespie (Alan Dangle), the overzealous thespian, and the convincing gangster patriarch Ken McLeish (Charlie Clench).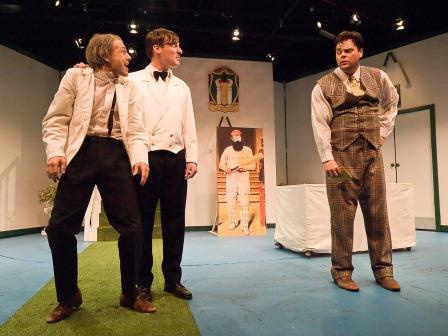 Supporting this fabulous production is a live skiffle band, headed by James Chappel, providing entertaining music and comic interludes, with help from cast members, during scene changes.
This Heidelberg season of "
One Man, Two Guvnors" is a rollicking nod to the best of British comedy. It's no wonder the season is sold out!
Performance dates: Until 3 December
Venue: Heidelberg Theatre Company, 36 Turnham Avenue, Rosanna
Bookings: 9457 4117 or www.htc.org.au
By Beth Klein
www.melbourneobserver.com.au
Photo Ids. P
hoto 1 from left: Katey Lewis, Diane Algate. Photo 2 f
rom left: LR2 Sam Howard, Jonathan Best, Benjamin Watts.
---
Tribute to: Chris Baldock
Chris Baldock and Heidelberg Theatre Company.
"One Man, Two Guvnors" is the eighth play the formidable Chris Baldock has directed for Heidelberg Theatre. It may also be his last for a while. Following the completion of this run, he will be packing his bags and leaving for our nation's capital to take up a new career and start a new phase of his life.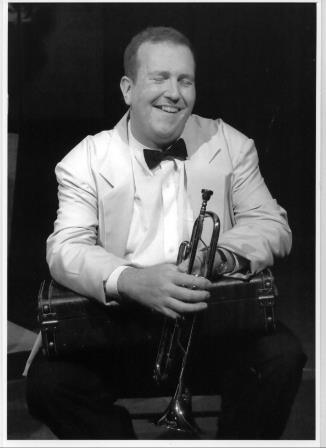 Chris has just been appointed as Joint Director of the National Acting School in Canberra, ACT. He will be teaching acting to groups and individuals of various experience levels. He was recommended for this role by his good friend, Soren Jensen who was so memorable in this year's production of "Twelve Angry Men". This will initially be a twelve- month contract as the other director of the school will be overseas as from January. It may continue after that or he may return to his native New Zealand- something he has long talked about.
It may now be opportune to reflect on the contribution this wonderful and talented artist has made to our theatre.
Chris initially came to HTC as an actor in such productions as "The Patrick Pearse Motel" (2001) and "The Knacker's ABC" (2006) and has since apologised profusely for both of these productions. He fared better with "Side Man" (2005) winning the Victorian Drama League Award for Best Actor for his wonderful performance as Gene Glimmer. His hilarious performance as Teddy in "Arsenic and Old Lace" (2012) was cut short by a trip to hospital during the run of the show thus bringing that to an end. However, I will always remember his luminous performance as Oscar Wilde in "The Judas Kiss". This was a role he was born to play and he continually surprised with the depth of emotion and connection he was able to bring to this role.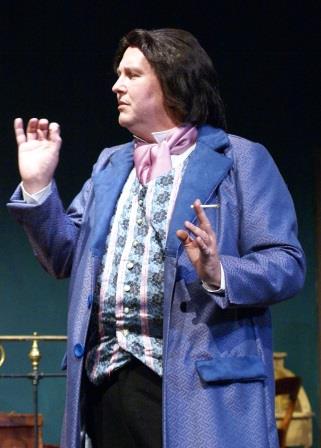 As director, Chris has given us "Shirley Valentine" (2002); "The Rise and Fall of Little Voice" (2003); "The Grapes of Wrath" (2007); "Cloudstreet" (2009); "Under Milk Wood" (2011); "One Flew Over the Cuckoo's Nest" (2013) and the marvellous double of "Twelve Angry Men" and "One Man, Two Guvnors" (2016). This list just shows the breadth of his range, the ability to tackle the most challenging of plays and make them meaningful and relevant to an audience.
A Chris Baldock play got the best people auditioning for it. His plays were well chosen and he was able to direct from an actor's point of view, something other actors recognised and appreciated.
I was lucky enough to direct Chris three times and appear in three of his plays at Heidelberg as well as working as an actor for him at Williamstown Little Theatre (twice) and Malvern Theatre Company. I regard him as a good friend, a formidable and multi-talented actor and the best director going around.
We at Heidelberg Theatre wish him all the best for his future endeavours whether at Canberra or back in New Zealand. However in saying this, I do hold out the faint hope that maybe, one day, he will come back to Heidelberg and grace us with his presence.
That would be indeed something.
Bruce Akers
November 2016.
---
HEIDELBERG THEATRE COMPANY:
NOTICE OF THE ANNUAL GENERAL MEETING
Notice is hereby given that the ANNUAL GENERAL MEETING of the Heidelberg Theatre Company Inc. will be held at the Theatre, 36 Turnham Avenue, Rosanna on SUNDAY 11th DECEMBER, 2016 at 3pm
BUSINESS
1.
Opening of the meeting by the President
3.
Minutes of the Annual General Meeting, 2015
4.
Business arising from the Minutes
7.
2016 Play Season Report and two Performance Awards will be presented by the HTC Reviewers, Jill Scott, Leslie Hardcastle & Rodney Charles.
8.
Election of Six Committee Members
ELECTION OF COMMITTEE MEMBERS
Nominations are invited for six positions on the Committee of the HEIDELBERG THEATRE COMPANY
The retiring committee members who are eligible for re-election are:-
Joan Moriarty, Jim Thomson.
The nomination form below must be signed by the Proposer, Seconder and Nominee
and returned to the Secretary by FRIDAY 2nd December, 2016.
The Secretary
Heidelberg Theatre Company
P.O. Box 141
Rosanna, 3084
I wish to nominate
BLOCK LETTERS: …………………..…….... SIGNED: ……….………….…….
for the Heidelberg Theatre Company Committee.
PROPOSER: BLOCK LETTERS: …………………. SIGNED: …………………….
SECONDER: BLOCK LETTERS: …………..... SIGNED: ……….……………..
Date ……………………………..
---
CURIOUS INCIDENTS!
Imagine the chances! It is 20th October last, and David Small emerges from a matinee performance of "The Curious Incident of the Dog in the Night-Time" at the Gielgud Theatre in London's West End.
He is suddenly tapped on the shoulder by HTC's Wendy Drowley – fresh from Paris and seeking tickets. Neither knew of each other's travel plans. This was pure chance. The two are old friends who have graced the HTC stage together many times, including twice as husband and wife ("The Lion in Winter" (1983) and "A Man for All Seasons"
(1994) and were in-laws in "Nicholas Nickleby.")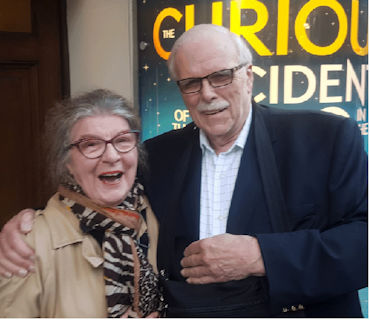 ---






Is your group or committee planning it's Fund Raising Calendar

Generous concessions for groups of 10 or more.

Please call the Box Office on 9457 4117.
| | | | | |
| --- | --- | --- | --- | --- |
| | Stay Tuned for further information on 2017's Working Bees. | | | |


Heidelberg Theatre Company Inc. web bookings: www. htc.org.au
36 Turnham Avenue, Rosanna, Vic, 3084 (Melway Ref. 32 A1) General Enquiries: 9455 3039
Box Office: 03 94574117 email: htc@htc.org.au
Hurstbridge line – Rosanna Station website: www.htc.org.au Inc.
No. A008432X ABN: 70 112 958 020 P.O. Box 141, Rosanna, 3084