WELCOME TO THE HEIDELBERG THEATRE COMPANY!


January, 2017
No. 1, 65th Year
PLAY 1:
AUSTRALIA DAY
Feb 17th - March 4th
By Jonathan Biggins
Directed by Joan Moriarty
PLAY 2:
PRIDE AND PREJUDICE
April 28th- May 13th
Adapted by Simon Reade
Directed by Tim Scott
PLAY 3:
ALL MY SONS
July 7th - July 22nd
By Arthur Miller
Directed by Chris McLean
PLAY 4:
THE CLUB
Sep 8th - Sep 23rd
By David Williamson
Directed by Gavin Williams
PLAY 5:
BLOOD BROTHERS
Nov 17th - Dec 2nd
By Willy Russell
Directed by Bruce Akers
HTC Youth 2017:
Coming Soon...
All patrons of the Company are invited to become active members. Your participation will be greatly welcomed. Try something new or bring your well-practiced talents to our theatre.
For further information, consult the 2017 Playbill which also contains information on subscriptions, renewals, vouchers and memberships. You can download the Playbill from our website www.htc.org.au.
---
COMING EVENTS AT HTC:
February
Saturday 4th: 10:00am
Working Bee for Australia Day
Saturday 4th: 5:00pm- 7:00pm
Auditions for "Pride and Prejudice"
Monday 6th: 6:30pm- 9:30pm
Auditions "Pride and Prejudice"
Saturday 11th: 10:00am
Working Bee for Australia Day
Friday 19th: 8:00pm
OPENING NIGHT "Australia Day"
March
Saturday 4th 8:00pm
CLOSING NIGHT "Australia Day"
---
Heidelberg Theatre Company Awards and Recognitions
At the 2016 Annual General Meeting, the Adjudicators' Awards were given out for outstanding direction and acting in a thoroughly stellar season of productions. The winners were as follows:
Special 2016 Adjudicators' Award for Direction:-
Chris Baldock for "Twelve Angry Men" and "One Man, Two Guvnors" - awarded by Lesley Hardcastle: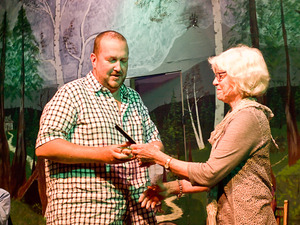 2016 Adjudicators' Awards for Excellence in Acting:-
Claire Benne for "A Streetcar Named Desire", awarded by Rod Charles: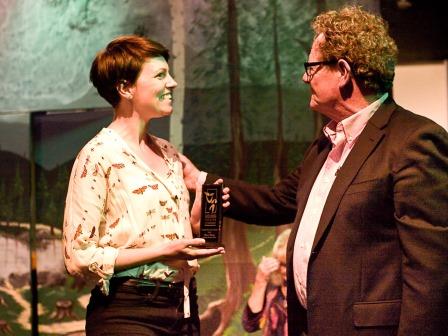 Benjamin Watts for "One Man, Two Guvnors" and "A Streetcar Named Desire", awarded by Jill Scott: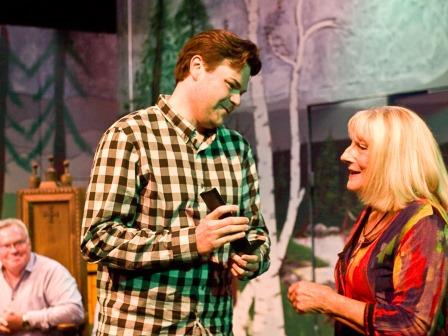 ***
Separately, the Victorian Drama League Awards were held on Sunday 4th December, 2016.
The HTC entry was "A Streetcar Named Desire", and it received the following awards/nominations:
Nomination for Best Properties Design - Bobbie Parish, Melanie Belcher, Bruce Akers and Karen Wakeham
Nomination for Best Direction of a Drama - Karen Wakeham
Silver Award for Best Set Design of a Comedy or Drama - Bruce Akers and Owen Evans
Silver Award for Best Lighting- Emma Fox
Silver Award for Best Costume Design- Wendy Drowley and Team
Best Actress in a Leading Role in a Drama- Claire Benne
---
SUBSCRIBERS TO OUR 2017 SEASON
PLEASE NOTE:
Subscription Forms for the 2017 Season have been processed in Order of Receipt as from December 1st
, 2016.
The Playbill includes details of the plays for the 2017 Season. It sets out Subscription options; including generous discounts to Subscribers and Members, as well as Group Bookings, Gift Subscriptions and Gift Vouchers.
ALSO NOTE:
HTC has discontinued the bulk mail-out of Playbills.
Patrons who chose to pay a fee to have Prompts posted to them in 2016 will receive a copy of the 2017 Playbill in the mail with their next issue of Prompts.
Playbills can be collected from the foyer of the Theatre during the season of "Australia Day", from branches of the Banyule Library and
the Banyule Service Centres, or can be downloaded from the HTC website, htc.org.au.
You can also call the Box Office on 9457 4117, if you require additional copies, and they will be mailed to you.
---
UPCOMING PLAY - AUSTRALIA DAY
by Jonathan Biggins
Directed by Joan Moriarty
'Australia Day' is a set in the imaginary small town of Coriole, somewhere near the eastern seaboard. The play deals with the six committee members and their battles to agree on the programme of the titular event.
The big day finally arrives and with it hilarity and disaster in equal measure. The portaloos overflow, the sausages are past their use-by date and the heavens open.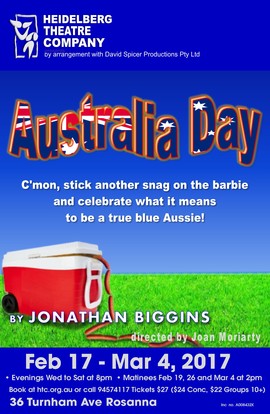 For the auspicious committee, director Joan Moriarty has assembled a talented and engaging cast; Jim Thomson (last seen in HTC's 'The Cripple of Inishmaan') plays the mayor and Liberal party hopeful. His deputy is a newcomer to HTC named Nick Freedman. Darren Gregor (last seen in HTC's 'Twelve Angry Men') plays Wally, a local builder and one given to colourful language and a short fuse. A newcomer to the Coriole committee and a dedicated Greenie is played by Maree Barnett, (last seen at HTC as Masha in 'Three Sisters'). In the role of the president of the C.W.A. we have Katie Hall (who played Eunice in 'A Streetcar Named Desire' last year). Finally we welcome HTC newcomer Han Soon as the liaison representative from the local school.
Jim Thomson doubles as production co-ordinator, and as stage manager the very experienced Melanie Belcher, ably assisted by HTC Youth's own Morgan Thomas-Connor. Our lighting designer is Michael Rowe and costumes will be handled by Maureen McInerney.
With all that being said, come along and join us for a night of uniquely Australian mayhem and laughter!
(Please note that Australia Day contains strong adult language.)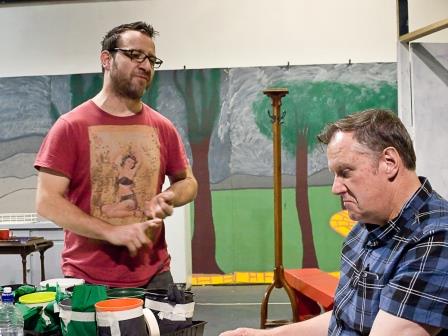 Nick Freedman and Jim Thomson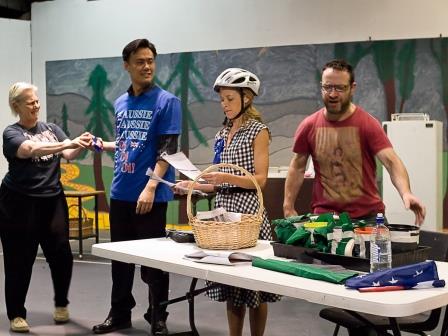 Katie Hall, Han Soon, Maree Barnett & Nick Freedman

Darren Gregor & Katie Hall
Show Dates: February 17th to March 4th
8pm - Feb 17, 18, 22, 23, 24, 25,
March 1, 2, 3, 4
2pm - Feb 19, 26
March 4.
Tickets: $27 for Adults, $24 for Concessions.
Online at: www.htc.org.au.
Box Office – 9457 4117 or at the door.
Venue: The Heidelberg Theatre Company
36 Turnham Ave, Rosanna
---
For the upcoming production of 'Australia Day', HTC is looking for white cricketing gloves and protective pads that could be lent out to the theatre's costumers. If you have any such items and wouldn't mind parting with them temporarily, please send HTC a message at www.htc.org.au or 9457 4117.
---
EXPRESSIONS OF INTEREST:
Interested in becoming part of the Heidelberg Theatre Company? We're looking for enthusiastic and capable people of all ages to help out with stage management, assistant stage management, lighting, sound design and costume preparation under the direction of HTC's current team of artists.

If interested, please contact us at 9459 3495.
---
ONE MAN, TWO GUVNORS - Theatrecraft Review
ONE MAN TWO GUVNORS
by Richard Bean
Based on Servant of Two Masters by Carlo Goldoni
Heidelberg Theatre Company
Directed by Chris Baldock
Reviewed by Bruce Cochrane - November 22, 2016
For those who saw the National Theatre production either on stage or on film you would almost certainly say "well, we could never stage that" but Chris Baldock has never been deterred by a theatrical challenge and so presumably having persuaded Heidelberg Theatre Company he could do it, we sat back to watch just how he would pull it off. With an onstage cast of 15 plus 4 musicians and a large support team, this production reached the heights of the British production without any problem.
While Carlo Goldoni's classic play might have provided a framework for this adaptation, Richard Bean has written a play that is crammed with every possible element of comedy/farce in theatre. This includes physical interaction with other cast members and the audience, song and dance, rapid fire overlapping dialogue and several set changes, and Heidelberg's theatre being equipped with a revolve and wide playing space made the staging of this show possible. While there is a central plot in proceedings there are also subplots along with musical interludes that cover for scene and costume changes. This keeps the show flowing at a fast clip and produces unexpected diversions from the main narrative.
The main character of Francis Henshall, unforgettably played by James Corden for the West End and Broadway productions, sets a very high standard for anyone taking on what is a physically challenging role that also requires a capacity for quick and spontaneous response to rejoinders from audience members. Benjamin Watts had all the qualities and personality to win the audience and take control. His Cockney accent never faltered and he maintained his high-energy level, whether on stage or racing up an aisle or suddenly appearing from up a ladder at the back of the theatre. We know about 'the triple threat' for performers in musical theatre (singing, dancing and acting) and for the principals in this show it became a 'quadruple threat' when they were called on to step in front of the curtain for their musical solo. Cat Jardine showed her all-round theatrical experience playing the flirtatious and spunky Dolly who becomes the romantic foil for Francis while confidently talking out to the audience and band members.
A feature of this musical/play is the extreme range of disparate characters who come from the underworld, theatre and, in the case of Stanley Stubbers it seems, the aristocracy. James Antonas invested this character with all the arrogance and meanness of the spiv who comes from a public-school background before making it in a murky business world, his speech and manner perfectly sustained throughout. His ability to throw away outrageously crude statements and to abuse and intimidate was a joy to watch. Dianne Algate was a major contributor to the show playing the ridiculous but enjoyable role of her murdered brother betrothed to a woman while pursuing her real love, Stanley Stubbers. Additionally, Dianne handled choreography including scenes calling for some creative dance featuring the large cast and this had a fresh look about it while being appropriate for the era.
Ken McLeish was wonderful as the con-man father of the intended bride (of someone?) and Katey Lewis was that bride-to-be, a person with very limited intellect. Her father commenting on one of her blunders says: "they tried to make bricks thicker but they just couldn't do it." As her suitor, an aspiring actor, Alan Dangle, who is given to declamation in every conversation, Liam Gillespie raised many laughs, and Sam Howard likewise as the geriatric Alfie who is here to help, if he can stay on his feet. Wem Etuknwa looked and sounded great as a former prison chum of Dad and did a lovely solo on what looked like a steel drum.
Wendy Drowley and team excelled themselves as usual with costumes, as did Deryk Hartwick with lighting, and the band was brilliant, having to adjust to changing situations. It's anybody's guess how stage manager Melanie Belcher managed all the mayhem backstage but somehow she did without any visible mishap.
Congratulations to Chris Baldock, cast and crew and to Heidelberg for backing what was an absolute winner judging by the reaction of the capacity audience.
-Bruce Cochrane.
---
HTC YOUTH'S "THE WIZARD OF OZ" - REVIEW
The Wizard Oz
by Ryan Purdey, Erich Fordham & Kareena Dhaliwal
Based on The Wonderful Wizard Of Oz by L. Frank Baum
Heidelberg Theatre Company
Directed by Julian Adams & Morgan Thomas-Connor
Reviewed by Joan Moriarty
I joined a full audience at a performance of our HTC Youth
production,
The Wizard of Oz,
very cleverly adapted by Ryan
Purdey, Erich Fordham and Karenna Dhaliwal. This show was just what the youngsters need and love – lots of colour and movement – excellent costumes and
make-up – all very believable characters.
Congratulations to all those
talented young people.
I believe there were about fifty people involved in the show –
on stage, back stage crew, lighting, sound and other sundry helpers
and all that input really paid off.
The audiences each night were full, their response
overwhelming and myself (an old hardened critic) was impressed.
Acting honours were aplenty but I must congratulate all the cast and crew on a great production.
Of course all this would not have happened without talented Co-Directors, Julian Adams and Morgan Thomas Connor, who used to great effect the complex and cleverly designed set for One Man, Two Guvnors. The transformation of the sets from '60s London to a farm in Kanzas, Oz and the Emerald City was led by HTC's very own Mal Cother - set painter supreme - and aided by the HTC Youth team.
-Joan Moriarty
AUDITION NOTICE: PRIDE AND PREJUDICE -
Adapted by Simon Reade from the novel by Jane Austen
AUDITION DATES: Saturday 4 February, 5 – 7pm and 7 – 9pm (choose either)
Monday 6 February, 6.30 – 9.30pm
SEASON DATES: 28 April to 13 May, 2017
(Wed-Sat 8pm; Sun and final Sat 2pm)
REHEARSALS: Wednesday and Thursday, 7-10 pm;
Sunday, 2-6 pm (all day leading up to production week)
AUDITION DETAILS:
- Format will be Group auditions. You will be asked to read one or more scenes from the play. The scenes will be provided at the audition. Be prepared to stay for a couple of hours if needed.
- To assist with planning of audition sessions, please email the director and nominate which audition (including which session if Saturday) you wish to attend (timascott56@gmail.com).
- If you are interested in a particular part, please indicate that in your email.
- Please bring to the audition a non-returnable, recent photo (passport-size is ideal) with your name written on the back.
- Audition forms will be available to be completed at the audition.
- Accents: a variety of English accents for all roles, ranging from cultivated to broad according to character
- Auditions will be held at Heidelberg Theatre: 36 Turnham Ave, Rosanna (opposite Rosanna Railway Station car park)
THE PLAY:
This is a lively adaptation of Austen's novel with all the principal characters and events represented. It opens and closes with Mrs Bennet's declaration that "it is a truth universally acknowledged, that a single man in possession of a good fortune, must be in want of a wife" and that is essentially the story arc of the play.
All actors will need to do some dancing (nothing complicated); the play begins and ends in dance and there are two scenes of local balls.
CHARACTER DETAILS:
(Please note that ages are indicative only)
Mr Bennet (Male, 50s): more fond of the country and books than of his wife; father to five daughters whom he doesn't really understand, except for Elizabeth, whom he favours over the others.
Mrs Bennet (Female, 40s-50s): herself married for 23 years, she is unashamedly determined to see her daughters well-married. She can be loud, brash and at times embarrassing. Prone to wild, emotional outbursts and occasional fits of hysteria!
The Five Bennet Girls (Female, late teens-20s):
Jane, the oldest: quiet, calm and even-tempered, she always sees the best in people;
Elizabeth, the sharpest of them all, ready to criticise and pass judgement, not slow to speak her mind, in many ways very modern and very likable;
Mary, seems to prefer books to people, very serious and not especially talented;
Kitty, weaker than her younger sister, Lydia, but keen to follow her in all ways;
Lydia, the youngest and wildest of them, shows little restraint in her behaviour, self-indulgent, very sure of herself but for the wrong reasons; both Lydia and Kitty are interested only in amusement and vanity.
Charles Bingley (Male, 20s): he has an easy manner, is immediately attractive and likable but somewhat naïve and easily led by his close friend Darcy.
Fitzwilliam Darcy (Male, late 20s): strikingly handsome, he is also somewhat proud and aloof when we first meet him; clever but reserved, and capable of giving offence easily.
Wickham (Male, mid 20s): he appears pleasant and ingratiating but his openness conceals a false and deceitful character.
Mr Collins (early 20s-30s): a country parson out of necessity rather than choice, he is awkward and overly serious, prone to sermonising even in his everyday conversation.
Caroline Bingley (Female, 20s): Bingley's sister, she prizes her elegance and her social standing, and harbours ambitions to marry Darcy (not reciprocated!).
Charlotte Lucas (Female, 20s): very pragmatic, she marries Collins because she knows she won't get a better offer and is resigned to what that means for her life.
Sir William Lucas (Male, 40s+): Charlotte's father, he is friendly and kind but lacks sophistication.
Reynolds (Male, 50s): he is a loyal and devoted servant of the Darcy family.
Mrs Gardiner (Female, 40s): Mrs Bennet's sister-in-law and in many ways her opposite: she is calm, intelligent and knowing.
Lady Catherine de Bourgh (Female, 50s+): an imposing woman, convinced of her social superiority; eager to exert her assumed authority over all around her, she expects all to do as she says.
Georgiana Darcy and Miss de Bourgh (Female, late teens-20s): these roles could be doubled (Miss De Bourgh doesn't speak, but is spoken for by her mother, Lady Catherine); Georgiana is Darcy's younger sister, quiet and accomplished.
There is a possibility of including a couple of young footmen (non-speaking) who would be costumed actors and have key roles in helping move elements of the set etc.
---
VALE - GEORGE (RUSSELL) BISSETT
Heidelberg Theatre Company has received the sad news of George's passing, following a stroke on the weekend.
George has for many years been one of The Company's most valued members - a mainstay in the Sound Design and Sound Production of so many of our shows, and he won many awards in acknowledgement of his creativity and expertise in this field. George will be sorely missed by all.
A memorial service was held for George on Wednesday the 18th of January at the Heidelberg Theatre; it was a wonderful day of memories and celebration of George's life.
---






Is your group or committee planning it's Fund Raising Calendar

Generous concessions for groups of 10 or more.

Please call the Box Office on 9457 4117.
| | | | | |
| --- | --- | --- | --- | --- |
| | Stay Tuned for further information on 2017's Working Bees. | | | |


Heidelberg Theatre Company Inc. web bookings: www. htc.org.au
36 Turnham Avenue, Rosanna, Vic, 3084 (Melway Ref. 32 A1) General Enquiries: 9455 3039
Box Office: 03 94574117 email: htc@htc.org.au
Hurstbridge line – Rosanna Station website: www.htc.org.au Inc.
No. A008432X ABN: 70 112 958 020 P.O. Box 141, Rosanna, 3084