News and Updates
Six months after its launch, Umang continues to expand its poetic coverage and community - and
we need creative volunteers to grow! If you can help us by making poetic videos and documentaries, subtitling, or translation, do write to us - we'd be delighted to collaborate with you. And to learn from you as well. On the suggestion of a keen supporter, we have now introduced an "Archive" section on our website which showcases all our previous poemletters in one place:
http://www.umangpoetry.org/archive/
Please help us spread the word by sharing the poster below with other creative souls who might be interested. Thank you!
تازه تازه
آغاز سے چھ مہینہ گزرے، امنگ کی شاعرانہ وسعت اور برادری بڑھتی چلی جا رہی ہے، اور بڑھنے کے لئے ہمیں تخلیقی رضاکار درکار ہیں! اگر آپ شاعرانہ وِڈیو اور ڈاکیومینٹریاں بنا کر، یا سبٹائیِٹلِنگ، یا ترجمہ کر کے ہماری مدد کر سکتے ہیں، تو ہمیں ضرور لکھیں۔ آپ کی شرکت، آپ سے سیکھنا ہمارے لیئے اعزاز کا باعث ہوگا۔ ہمارے ایک مستعد قاری کے مشورے پر ہم نے اپنی ویبسائیٹ میں 'گزشتہ شماروں' کا علاقہ بنا دیا ہے، جہاں ہمارے تمام گزشتہ شعرنامے ایک جگہ دیکھے جا سکتے ہیں:
http://www.umangpoetry.org/archive/
اور دوسری تخلیقی روحوں تک بات پہنچانے میں ہماری مدد مندرجہ ذیل پوسٹر آگے بڑھا کر کریں۔ شکریہ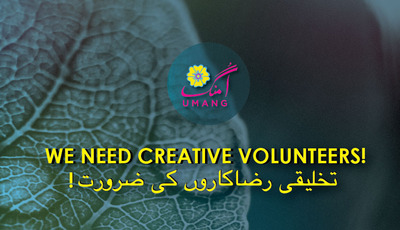 Poetry منکہت

'Nazeer Alam - The World-Witnessing Bard'
Harris Khalique
نذیر عالم گویّا
حارث خلیق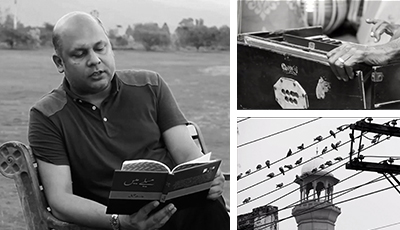 Nazir Alam the World-Witnessing Bard has seen the passing of an age - the furious, nightmarish world against which he bears witness is indeed our world. Harris Khalique's poem is at once a delightful eulogy and a heart-wrenching elegy.
نظیر عالم نے ایک دور دیکھا ہے - جس ٹوٹتی بکھرتی دنیا کے خلاف یہ گویا عرش کو گواہی دیتا ہے، وه ہماری ہی دنیا ہے۔ حارث خلیق کی یہ دلکش نظم قصیده بھی ہے تعزیہ بھی۔
'Arun Kolatkar and The Play of Translation'
Laetitia Zecchini
ارُن کو لتکر اور ترجمہ کا کھیل