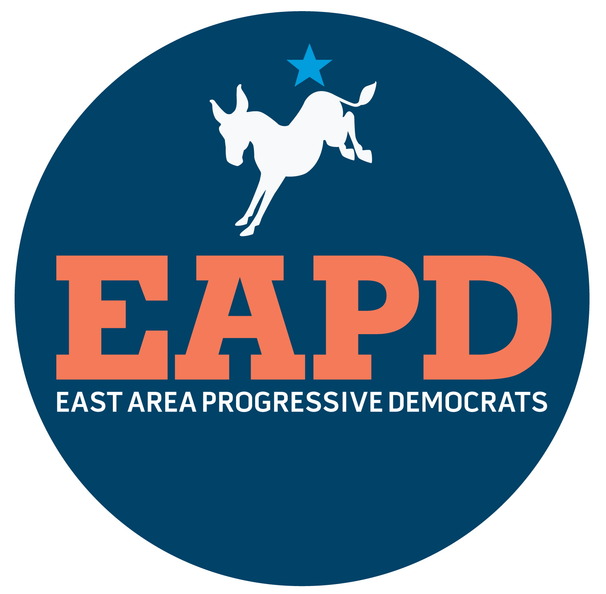 Progressive Democrats Withdraw Endorsement from Joe Bray-Ali
East Area Progressive Democrats today rescinds our earlier endorsement of Democrat Joe Bray-Ali for Council District 1 in Los Angeles.
However puzzling and out of character his previous statements are, they undercut the candidate's claim of readiness to represent all the people of our diverse Eastside neighborhoods. Here in Los Angeles, we are now marking the 25th anniversary of riots that spotlighted social rifts based on stereotypes and systemic inequity. Joe's series of comments call into question his whole-hearted commitment to and capacity to advance effectively the values of our club. These include compassion, respect for diversity, and equality for all.
EAPD members voted to endorse Joe Bray-Ali, a registered Democrat, in late January, by a 70-30 margin, during the club's consideration of endorsements in the March 7 L.A. municipal election. Club rules explicitly allow for reconsideration of an endorsement if "extraordinary circumstances" arise in the context of a runoff election that bear upon the values of the club. Consultation by the club's executive committee with a cross-section of club members residing in Council District 1 revealed bafflement, disappointment, and, among some, a sense of betrayal. Several who supported Joe indicated they would not have voted to endorse him if the recent evidence were on the table earlier.
The club's executive committee voted to reconsider and to rescind the endorsement, effective April 27.
EAPD, now the largest Democratic club in L.A. County, with more than 750 members, has never before rescinded an endorsement.
"Being big is ultimately not an issue of numbers. It's an issue of values, including how we respond when important new evidence comes to light," says EAPD President Hans Johnson. "We know all candidates are human. As advocates for progress through enlightened interaction and fact-based policy, we rely upon the capacity of new candidates and incumbents alike and all of us as citizens to learn and evolve. Still, the public servants and those pursuing office whom we endorse need to convey alignment with our core values. Our endorsement is a stamp of approval, and withdrawing it in this instance speaks for itself."
In his campaign for City Council, Joe Bray-Ali, a first-time candidate, has brought forward an impressive platform emphasizing complete streets safe for children and seniors and people who bike and walk, affordable housing, reduction of pollution and environmental hazards, youth involvement in communities, and responsive city government. His agenda is informed by and inspiring for EAPD members. We expect that agenda will continue to gain resonance during and after Joe's campaign and welcome his ongoing advocacy and service to improve the quality of life in L.A.'s Eastside communities.