May: What's In Season?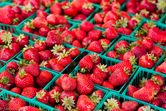 Asparagus
Greens
Herbs
Lettuce
Peas
Plants
Radishes
Rhubarb
Strawberries
Green Onions
Year-Round
Baked Goods
Body Care Products
Crafts
Fruit Butters
Eggs
Jams and Jellies
Jewelry
Maple Syrup
Meat
and more!


Our Vendors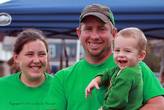 A Few of My Favorite Things
Arnold Family Gardens
Beard Farm
Berry Family Farm
Bob's Tomatoes
Calico Country Creations
Down the Road Farm
E's Garden
Eileen's Baskets and Totes/Barnes and Soapel
Fornof Markt
Gene's Produce
Gerlach's Blueberry and Fruit Farm
Glenn Family Gardens
Great Harvest Bread Co.
Hugus Fruit Farm
Joos Farms
Merritt Family Farm
My Mushroom Store
New Roots Farm
Not Your Average Daylily/Honey Bee Sunflower
Oak Creek Gardens
Queen's Family Farm
SAS Gardens
Saum Family Farms
Schultz Valley Farms
Sheri Hartman
Shriner's Farms
Smith's Farm
Timberpeg Tree Farm
Weaver's Produce and Baked Goods
Wild Mojo Jewelry

Welcome to the 2014 Lancaster Farmers Market Season!

After a long winter, we're excited to be back at market--starting this Saturday!--with more than 30 seasonal vendors who will be selling fresh produce, baked goods, meats, eggs, flowers, preserves, jewelry, crafts, plants, syrup, body care products, and more!

Saturdays
May 3 - October 25 8 a.m.- 12 p.m.
Government Services Parking Lot
239 W. Main St., Lancaster, OH
Tuesdays
May 6 - August 26 3-6 p.m.
Kroger Parking Lot
E. Main St./Goslin Rd., Lancaster OH
For more information, click here.

We Have a New Website!

Vendor information and products
Market information and directions
Market updates
Photos
Contact information
And more!
---
Eating Seasonally:
Massaged Kale Salad

According to
WebMD
, one cup of kale contains only 33 calories, but its packed full of calcium, vitamin A, vitamin C, vitamin K, potassium, iron, manganese, and phosphorus. Because many vegetable''s nutritional benefits begin to decline after harvest, buying kale at the farmers market is a great way to ensure you''re getting the biggest nutritional boost from your greens. This recipe maximizes the natural health benefits of kale by leaving it raw, while the "massaging" gives it a delicate texture.
Tip: Get creative! Try substituting the pumpkin seeds for slivered almonds or walnuts. Or, use peaches or raisins to lend sweetness instead of the mango.
Ingredients:

1 bunch kale, stalks removed, leaves thinly sliced
1 lemon, juiced
1/4 cup extra-virgin olive oil, plus extra for drizzling
Kosher salt
2 teaspoons honey
Freshly ground black pepper
1 mango, diced
Small handful of toasted pumpkin seeds

Directions:
In large serving bowl, add the kale, half of lemon juice, a drizzle of oil and a little kosher salt. Massage until the kale starts to soften and wilt, 2 to 3 minutes. Set aside while you make the dressing.

In a small bowl, whisk remaining lemon juice with the honey and lots of freshly ground black pepper. Stream in the 1/4 cup of oil while whisking until a dressing forms, and you like how it tastes.

Pour the dressing over the kale, and add the mango and pumpkin seeds. Toss and serve.