July: What's In Season
Beans
Beats
Blueberries
Cabbage
Cantaloupe
Carrots
Celery
Cherries
Cucumbers
Eggplant
Grapes
Green onions
Greens
Herbs
Lettuce
Onions
Peas
Peppers
Potatoes
Radishes
Raspberries
Summer squash
Sweet corn
Tomatoes
Watermelon
Zucchini
Year-Round
Baked Goods
Body Care Products
Crafts
Fruit Butters
Eggs
Jams and Jellies
Jewelry
Maple Syrup
Grass-Fed Meat

and more!



Share Your Photos!
Did you prepare a meal with market ingredients?

Are you growing a market-purchased plant in your garden?

Did you take a great photo at the market?
We'd love to see your pictures! Post them to our Facebook page!
Our Vendors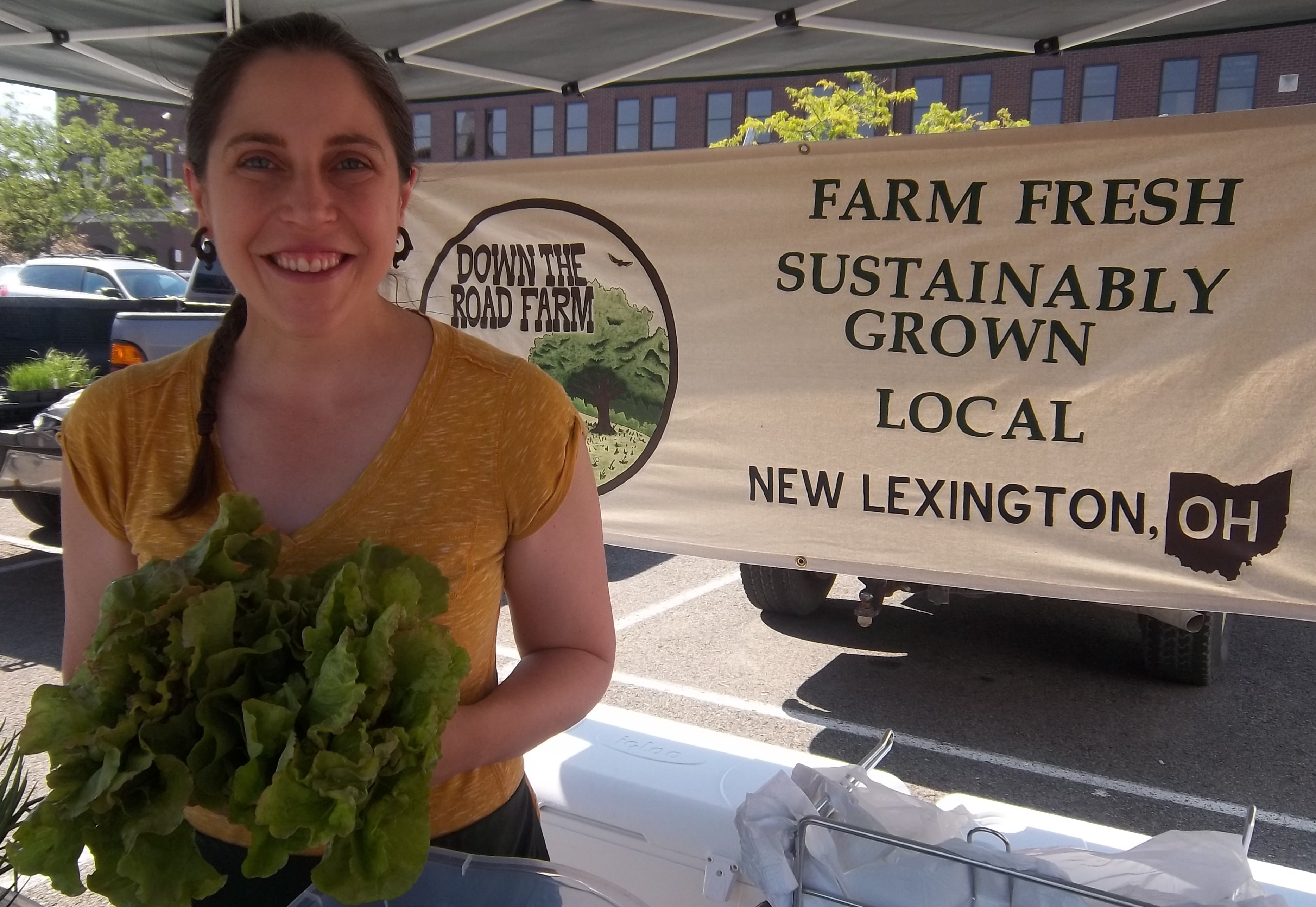 A Few of My Favorite Things
Arnold Family Gardens
Beard Farm
Berry Family Farm
Bob's Tomatoes
Calico Country Creations
Down the Road Farm
E's Garden
Eileen's Baskets and Totes/Barnes and Soapel
Fornof Markt
Gene's Produce
Gerlach's Blueberry and Fruit Farm
Glenn Family Gardens
Great Harvest Bread Co.
Hugus Fruit Farm
Joos Farms
Merritt Family Farm
My Mushroom Store
New Roots Farm
Not Your Average Daylily/Honey Bee Sunflower
Oak Creek Gardens
Queen's Family Farm
Roberts Greenhouse
SAS Gardens
Saum Family Farms
Schultz Valley Farms
Sheri Hartman
Shriner's Farms
Smith's Farm
Timberpeg Tree Farm
Trinity Sister's Blessings
Weaver's Produce and Baked Goods
Wild Mojo Jewelry

Things are heating up at the Lancaster Farmers Market! Some of the early summer crops, like beans, cucumbers, and tomatoes are starting to trickle into the market, and as we enter July, many more summer favorites, including sweet corn, peppers, and melon will start pouring in.
Haven't been to the market this year? Now's the time! Each week, we have dozens of vendors with fresh produce, baked goods, meats, eggs, flowers, preserves, jewelry, crafts, plants, syrup, body care products, and more! And, our next market (6/28) will feature a special food preservation event. Read on for more...
Saturdays
May 3 - October 25 8 a.m.- 12 p.m.
Government Services Parking Lot
239 W. Main St., Lancaster, OH
Tuesdays
May 6 - August 26 3-6 p.m.
Kroger Parking Lot
E. Main St./Goslin Rd., Lancaster OH
For more information, click here.

Pressure Canner Testing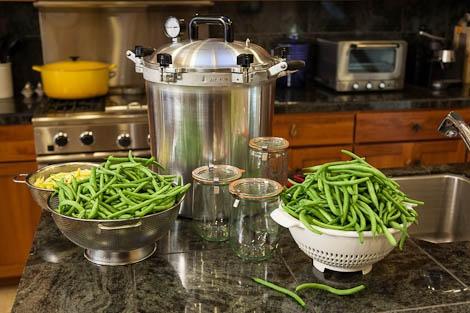 Make sure you're preserving summer's bounty safety! Fairfield County Extension recommends that pressure canning gauges are checked for accuracy every year to guarantee proper pressure processing. Bring your pressure canner to the market on Saturday, June 28 and they'll test your calibration for free! Plus--get your other food preservation questions answered!
Have You Visited Our Website?

Vendor information and products
Market information and directions
Market updates
Photos
Contact information
And more!
---
Eating Seasonally:
Tomato Gazpacho

Gazpacho is refreshing, rich in vitamins, and a delicious and easy way to enjoy summer's bounty!

Ingredients (Serves 4-5):

4 large tomatoes

1 bell pepper (red or orange)


1 cucumber

2 garlic cloves

1 small onion

1/4 cup virgin olive oil

Salt

Directions:
Blanch the tomatoes by dipping them into boiling water for 30-60 seconds, until the skins start to wrinkle. Dip the tomatoes in cold water, and slip the skins off.

Halve, seed (if desired), and dice the tomatoes. Wash, dry, and seed the pepper, then cut it into small chunks. Peel the cucumber (if desired), half lengthwise to remove the seeds (if desired), and thinly slice. Peel the garlic and onion and slice.

Put all these vegetables into the blender or food processor, and add 1/4 cup oil and some salt. Puree until you obtain a smooth consistency. Pour into a serving bowl and refrigerate.

Serve chilled, alongside a crusty bread with pesto spread. Garnish the soup with cherry tomatoes, chunks of cucumber, chopped green onions, or fresh herbs like parsley, chives, basil, or cilantro.