June: What's In Season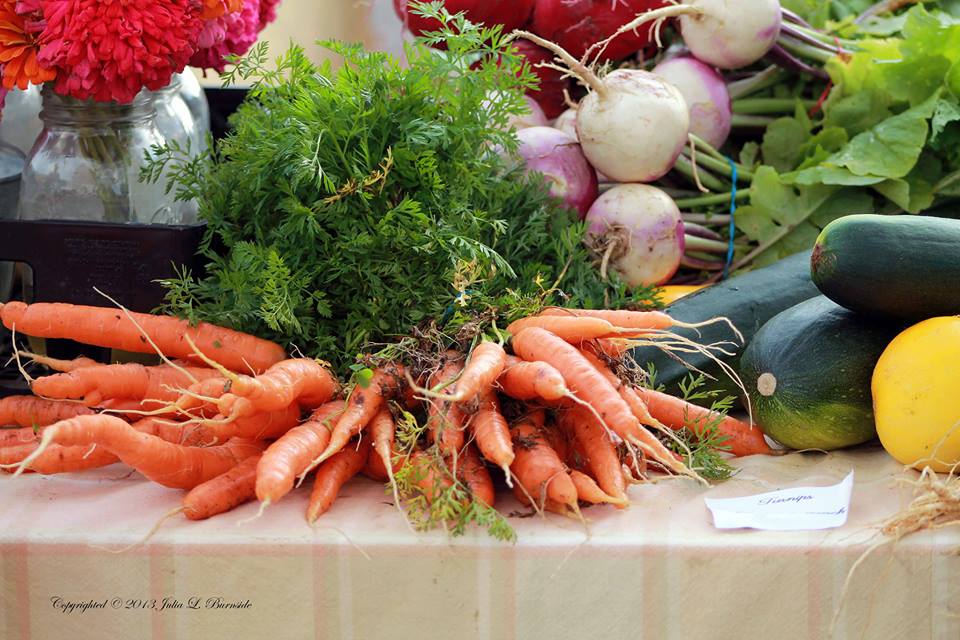 Asparagus
Broccoli
Cabbage
Cucumbers
Garlic Scapes
Green Onions
Greens
Herbs
Lettuce
Mushrooms
Peas
Plants
Radishes
Raspberries
Strawberries
Year-Round
Baked Goods
Body Care Products
Crafts
Fruit Butters
Eggs
Jams and Jellies
Jewelry
Maple Syrup
Grass-Fed Meat

and more!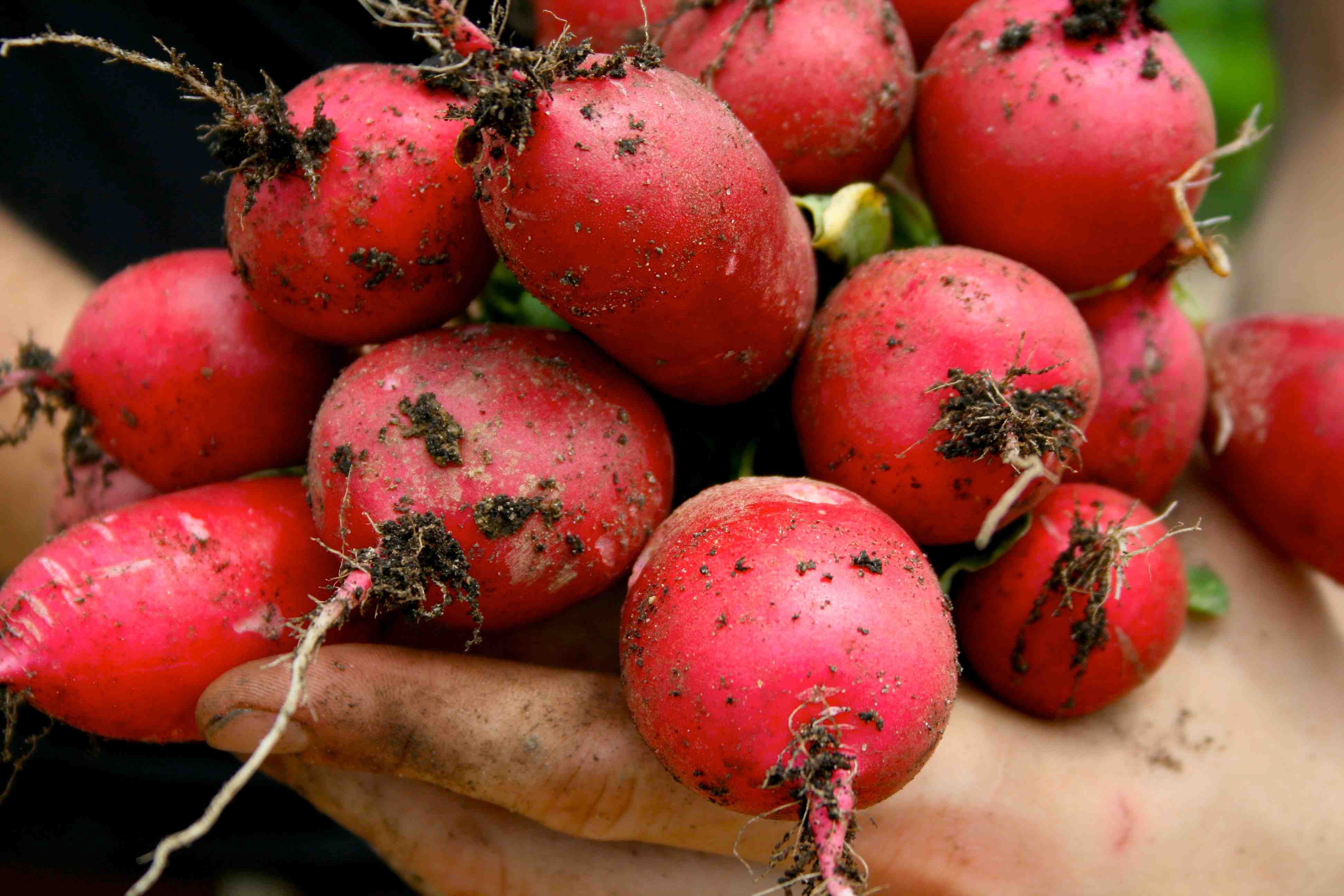 Share Your Photos!
Did you prepare a meal with market ingredients?

Are you growing a market-purchased plant in your garden?

Did you take a great photo at the market?
We'd love to see your pictures! Post them to our Facebook page!
Our Vendors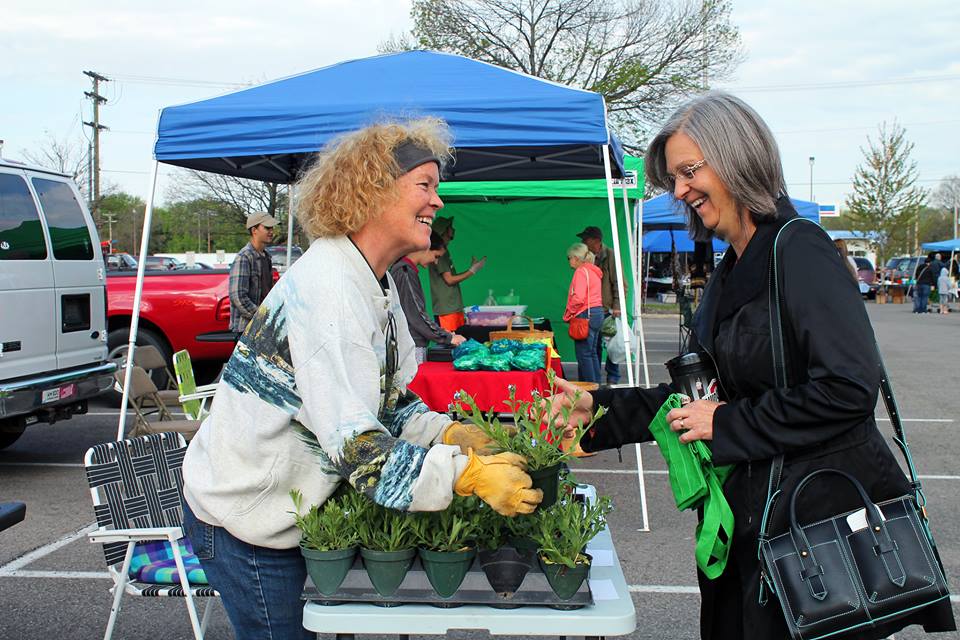 A Few of My Favorite Things
Arnold Family Gardens
Beard Farm
Berry Family Farm
Bob's Tomatoes
Calico Country Creations
Down the Road Farm
E's Garden
Eileen's Baskets and Totes/Barnes and Soapel
Fornof Markt
Gene's Produce
Gerlach's Blueberry and Fruit Farm
Glenn Family Gardens
Great Harvest Bread Co.
Hugus Fruit Farm
Joos Farms
Merritt Family Farm
My Mushroom Store
New Roots Farm
Not Your Average Daylily/Honey Bee Sunflower
Oak Creek Gardens
Queen's Family Farm
Roberts Greenhouse
SAS Gardens
Saum Family Farms
Schultz Valley Farms
Sheri Hartman
Shriner's Farms
Smith's Farm
Timberpeg Tree Farm
Trinity Sister's Blessings
Weaver's Produce and Baked Goods
Wild Mojo Jewelry

"Know your food, know your farmers, and know your kitchen." --Joel Salatin
When you shop at the Lancaster Farmers Market, you get more than just delicious food and beautiful crafts. You get to connect: Connect with a farmer who can tell you how they grew your food. Connect with friends and fellow shoppers who share your commitment to local foods. Connect with your community by supporting small businesses and creating a thriving local downtown economy. And connect with your family as you prepare a healthy meal that can be shared around the dinner table.
Haven't been to the market this year? Now's the time! Things are heating up in June--the downtown road construction is complete and we've got more than 30 seasonal vendors with fresh produce, baked goods, meats, eggs, flowers, preserves, jewelry, crafts, plants, syrup, body care products, and more!
Saturdays
May 3 - October 25 8 a.m.- 12 p.m.
Government Services Parking Lot
239 W. Main St., Lancaster, OH
Tuesdays
May 6 - August 26 3-6 p.m.
Kroger Parking Lot
E. Main St./Goslin Rd., Lancaster OH
For more information, click here.

We You Visited Our Website?

Vendor information and products
Market information and directions
Market updates
Photos
Contact information
And more!
---
Eating Seasonally:
Asparagus, Pea, and Avocado Pasta

Experience the bright, fresh taste of spring by using local asparagus, peas, and herbs in this quick and easy recipe that comes together in about 30 minutes!

Ingredients:

Coarse salt and ground pepper

1 lb. sugar snap peas

1 lb. bow-tie pasta

4 Tbs. butter

1/2 cup chopped fresh mint, parsley, or basil
Directions:
In a large pot of boiling salted water, cook asparagus
until bright green, about 2 minutes. Add snap peas
; cook 30 seconds. With a slotted spoon or a small sieve, scoop out vegetables
; transfer to a bowl.
Return water to a boil; add pasta and cook until al dente, according to package instructions. Drain, reserving 1 cup pasta water; set pasta aside in colander.
In pasta pot, melt 2 tablespoons butter over medium heat. Add asparagus, snap peas, and garlic
; season with salt and pepper. Cook, tossing, until vegetables
are crisp-tender, about 2 minutes. Add remaining 2 tablespoons butter, cooked pasta, avocado
, herbs, cheese
, and reserved pasta water. Toss to combine; season with salt and pepper. Serve topped with additional cheese, if desired.