October What's In Season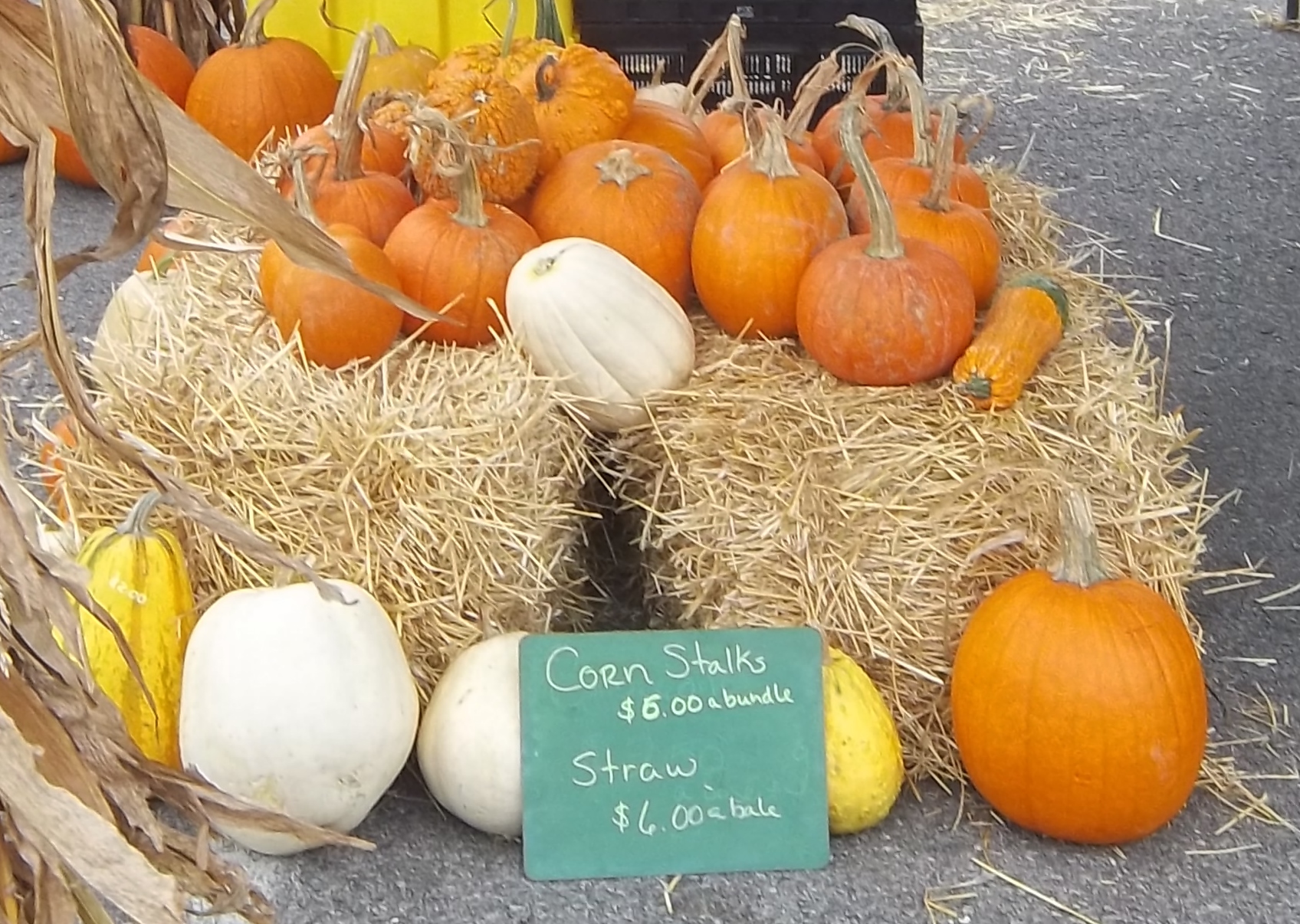 Apples and cider
Beets
Broccoli
Cabbage
Carrots
Celery
Eggplant
Green onions
Greens
Herbs
Lettuce
Melons
Onions
Pears
Peas
Peppers
Potatoes
Pumpkins
Radishes
Raspberries
Squash
Tomatoes
Year-Round
Baked Goods
Body Care Products
Crafts
Eggs
Fruit Butters
Honey
Jams and Jellies
Jewelry
Maple Syrup
Grass-Fed Meat

and more!


Our Vendors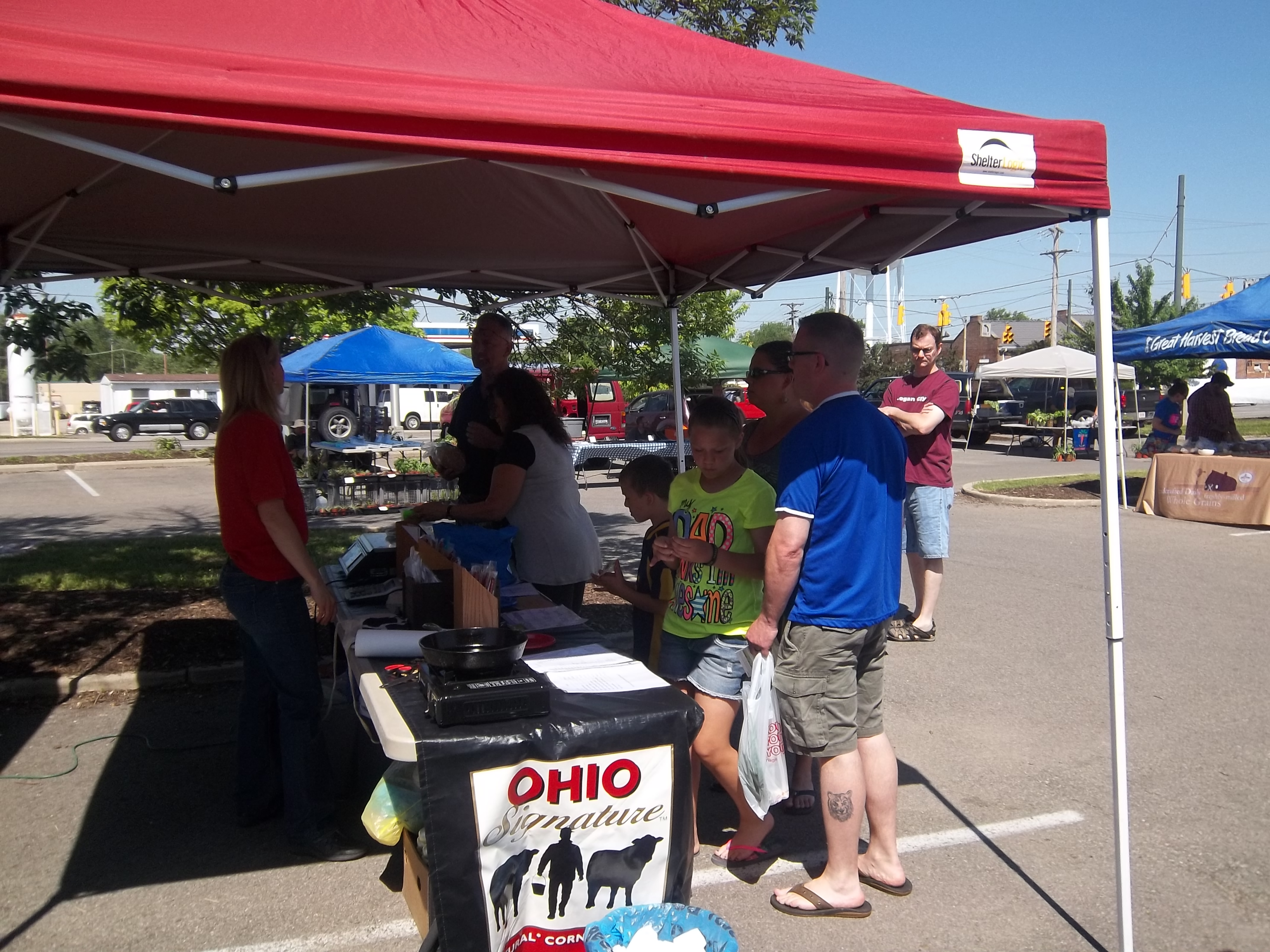 A Few of My Favorite Things
Arnold Family Gardens
Beard Farm
Berry Family Farm
Bob's Tomatoes
Calico Country Creations
Down the Road Farm
E's Garden
Eileen's Baskets and Totes/Barnes and Soapel
Fornof Markt
Gene's Produce
Gerlach's Blueberry and Fruit Farm
Glenn Family Gardens
Great Harvest Bread Co.
Hugus Fruit Farm
Joos Farms
Lois Bibler
Merritt Family Farm
My Mushroom Store
New Roots Farm
Not Your Average Daylily/Honey Bee Sunflower
Oak Creek Gardens
Queen's Family Farm
Roberts Greenhouse
SAS Gardens
Saum Family Farms
Schultz Valley Farms
Sheri Hartman
Shriner's Farms
Smith's Farm
Timberpeg Tree Farm
Trinity Sister's Blessings
Weaver's Produce and Baked Goods
Wild Mojo Jewelry

Four Markets Left in 2014!

The Lancaster Farmers' Market continues for the next four Saturdays!
Fill the freezer, the pantry, and the cellar for the non-market months. Get a jump start on your holiday shopping! Don't miss out on this wonderful opportunity to support local farmers and artisans, while enjoying the tastiest, freshest food available.

Have You Visited Our Website?

Vendor information and products
Market information and directions
Market updates
Photos
Contact information
And more!
---
Eating Seasonally:
Oven-Roasted Root Vegetables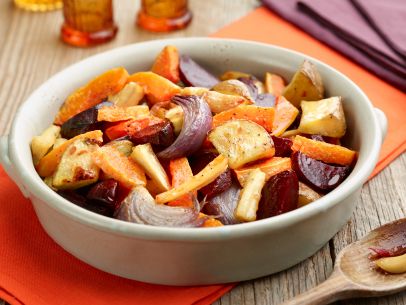 Ingredients:

1 lg. butternut squash, halved, seeded, and peeled


3 lg. potatoes, scrubbed

1 bunch beets, scrubbed and tops trimmed

1 med. onion


2 large parsnips


1 head garlic, cloves separated, and peeled

2 Tbs. olive oil, plus more for drizzling


1 1/2 tsp. salt


Freshly ground black pepper

Directions:
Place 2 baking sheets in the oven and preheat to 425 degrees.

Cut all the vegetables into 1 1/2-inch pieces, keeping the onions on chunky pieces. Toss all the vegetables with garlic, olive oil, and salt in large bowl. Season generously with pepper.

Carefully remove the heated baking sheets from the oven, brush or drizzle with olive oil. Divide the vegetables evenly between the 2 pans, spreading them out to assure they don't steam while roasting. Roast the vegetables until tender and golden brown, stirring occasionally, about 45 minutes to 1 hour.

Note: This is a very forgiving recipe. Feel free to experiment! Don't have a butternut? Use an acorn squash or a pie pumpkin instead. Try substituting the parsnips for carrots. Or, try adding feta or Parmesan cheese, or incorporating fresh herbs, like rosemary, oregano, or sage.