Texas State Representative for District 147 Garnet Coleman Endorses Amanda Edwards In Race For Houston City Council, At Large-Position 4
For Immediate Release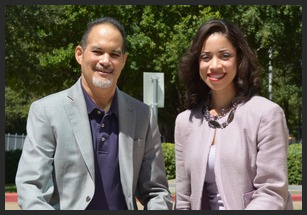 September 14, 2015 – (HOUSTON, TX) –Long-time visionary State Representative for District 147 Garnet Coleman has endorsed Amanda Edwards in her bid for Houston City Council, At-Large Position 4. The endorsement serves as a testament to Edwards' dedication to advocating for communities and commitment to innovative leadership for the future of Houston. This endorsement adds to her robust coalition of support.
"I am honored to receive Representative Coleman's endorsement of my campaign for Houston City Council," said Edwards. "Rep. Coleman has been a visionary leader for his community in the Legislature for more than twenty years, and we are thrilled to have his support. In a similar vein, I seek to channel my passion for community into creating and realizing a vision for Houston's future that will be innovative and inclusive."
Garnet F. Coleman has served the people of District 147 in the Texas House of Representatives since 1991. Throughout his years of service, Representative Coleman has earned a reputation as a diligent leader in the areas of health care, economic development and education. Rep. Coleman has been widely recognized for his commitment to advocating on behalf of the community, having been named twice to the prestigious Texas Monthly Ten Best Legislators List.
"I am excited to give my support to Amanda Edwards in her race for Houston City Council, At-Large Position 4," said Rep. Coleman. "I believe that we are in need of more leaders that have a strong, principled vision on how to solve the issues of both today and tomorrow. I have no doubt that Amanda is one of those leaders and I know that she'll be a strong advocate for every Houstonian. Amanda is a leader that will ensure our brighter future for Houston "
Rep. Coleman's support of Edwards' candidacy adds to her growing coalition of support, Edwards has received organizational support from many organizations including the Houston Black American Democrats (HBAD), Houston Professional Firefighters' Association (IAFF Local 341), Harris County Tejano Democrats, and the Houston GLBT Political Caucus, amongst many more.
Amanda Edwards is running for Houston City Council, At-Large Position #4, a citywide open seat currently held by Council Member C.O. "Brad" Bradford, who is term limited and cannot run again. Edwards is a native Houstonian, with long-standing family roots in the City. Edwards is a graduate of Eisenhower High School in Aldine ISD, Emory University and Harvard Law School. She currently practices municipal finance law with Bracewell & Giuliani LLP in Houston. Edwards also has extensive experience doing community building and non-profit work. For more information, please visit www.edwardsforhouston.com.