---
---
Volunteer with the Campaign!
---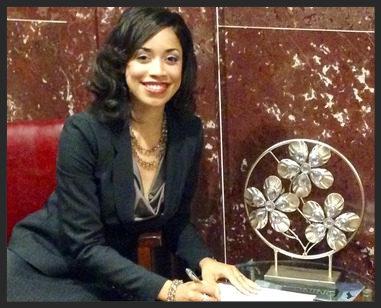 On August 17th, I officially filed my paperwork at City Hall for my candidacy for Houston City Council At-Large Position #4!
The November 3rd election is less than three months away, and we need your help as we continue to expand our campaign all across Houston. Please contact us to take a yard sign, volunteer or to make a contribution!
---
Our Support is Growing!
We are taking our campaign to every Houston neighborhood, and the wonderful group of Houstonians, reflective of all of our City, continues to grow. We are deep into the organizational candidate screening process, and I am pleased to announce recent endorsements from the following organizations: Houston Professional Fire Fighters Association (IAFF Local 341), Harris County Tejano Democrats, Houston GLBT Political Caucus, Houston Area Stonewall Democrats, Houston Stonewall Young Democrats, Democracy for Houston, Across the Track PAC, and Acres of Angels.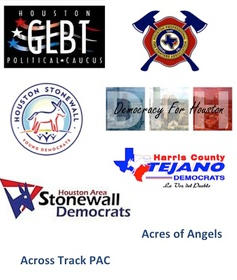 I am very grateful for their support and will announce additional endorsements very soon!

---
The Honorable Ada Edwards
I am honored to announce that former Council Member Ada Edwards has endorsed my candidacy for At-Large Position #4. Ms. Edwards served as the District D Council Member from 2002 to 2008, and has a long, distinguished record of service as a humanitarian, spiritual leader and community leader. I am truly grateful for her advice and support.
---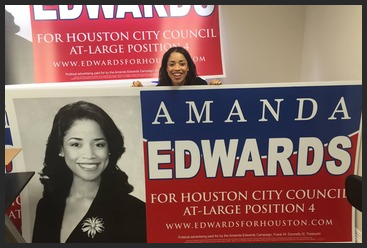 We are happy to report that our campaign signs are finally here!
Our large signs are now up in the community and on a block near you. We hope that you like our signs and we encourage everyone to take pictures and post them to social media with the hashtag "#EdwardsforHouston" as soon as you see one of our signs! We hope to see our signs on your Facebook timeline, Twitter feed, and Instagram accounts soon!
Our yard signs are also here! If you're interested in receiving a yard sign, please call us at (713) 561-1845, and we'll get your sign to you in the coming days. Be sure to ask your neighbors, your friends and your families about whether they want a sign and we'll drop them off as soon as we can! We're out in the community delivering signs as we speak and we'd love to stop by your house while we're at it!
To order signs, please call (713) 561-1845 or click the button below and input your delivery information!

---
Campaign Trail Photos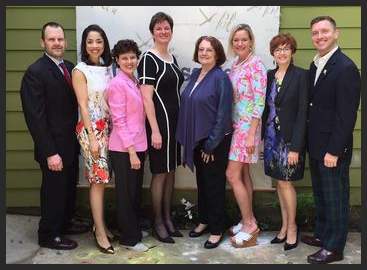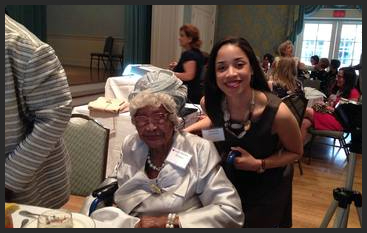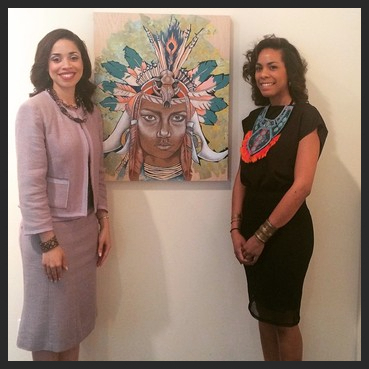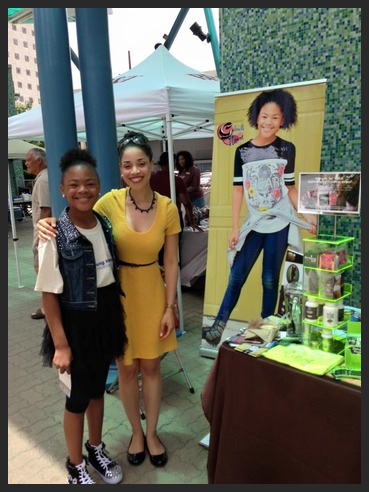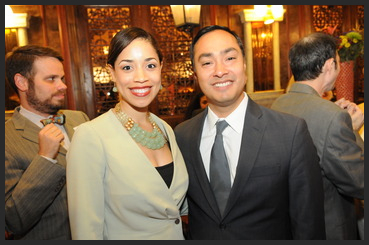 Amanda Edwards and Congressman Castro
---
This email was powered by Elite Change, Inc.

832-426-4776