---
---
Volunteer with the Campaign!
---

Public Safety is an issue of great concern to most Houstonians that has a real impact on our entire community. We all just want to feel safe in our homes, neighborhoods, and city.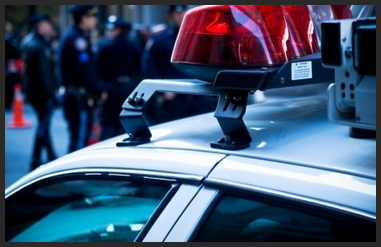 Keeping Houstonians safe starts with facilitating better communication and relationships between our law enforcement agencies and our citizens. I support community-focused policing whereby law enforcement officers are integrated into the communities they police, which results in increased familiarity and communication. In addition, we must ensure that the community concerns and ideas are taken into consideration in order to better refine processes and procedures.
Improving public safety also requires that we fight to give our law enforcement agencies adequate and on-going training, resources and the technologies of tomorrow to help better protect our citizens. We can't expect our police officers, firefighters, and first responders to find better, more efficient ways of keeping Houstonians safe without providing them with the resources they need. In that vein, I am committed to ensuring that our public safety resources are maintained as a top funding priority.
Making our neighborhoods safer requires buy-in from everyone in the community – from law enforcement, to citizens, to elected leaders. As a Council Member, I will work to make Houston a safer city for all our families.
---
Our Support is Growing!
Our campaign is thrilled to have received the endorsement of State Representative Garnet Coleman!
Representative Coleman is a visionary leader in the community. We are thrilled to receive his support in our race for the At-Large Position 4. Representative Coleman has been innovative and forward-thinking in his service. I, too, will look to channel my passion for community into creating and realizing a vision for Houston's future that will be innovative and inclusive.
With this support our diverse coalition of support continues to grow. We also want to thank the Harris County Young Democrats for backing our campaign – together we will make a big difference for the future of our city!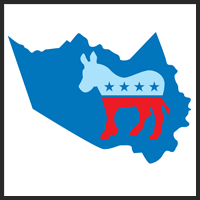 ---
Commit to Vote: Stand With Amanda!
Our campaign is excited to announce our "Stand with Amanda!" commit to vote program! "Stand With Amanda!" will help keep our supporters updated with everything that's going on with the campaign, and alert them to important dates as it relates to voting in the upcoming election.
With the Nov. 3rd Election Day quickly approaching, we are out in your community every day building our support and encouraging people across the city to join in supporting Amanda Edwards for Houston City Council, At Large Position 4!
We need your support to earn a victory on Election Day and that starts with something fairly simple – voting!
If we can count on you to vote for Amanda Edwards on November 3rd, we want to hear it! To join in, either fill out our "Commit To Vote" form or text EDWARDS to 25827!
Please fill out this "Commit To Vote" form to commit to vote for Amanda and help us move all of Houston forward.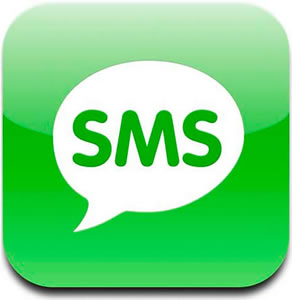 Text EDWARDS to 25827 to Commit To Vote!

---
Campaign Trail Photos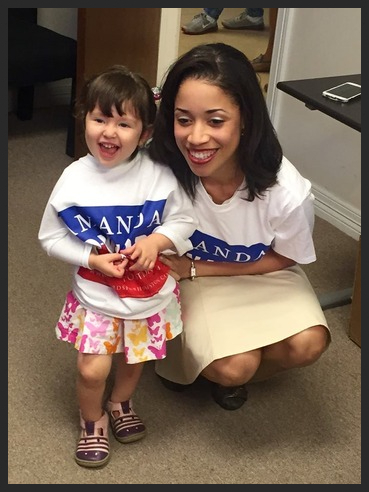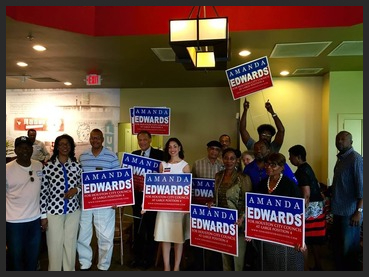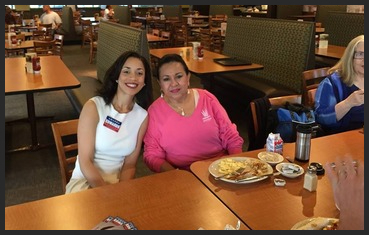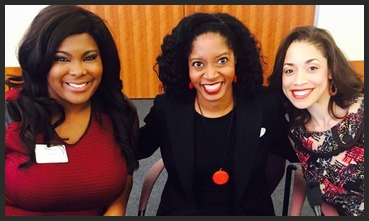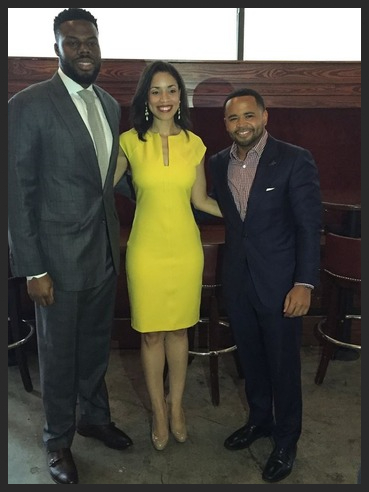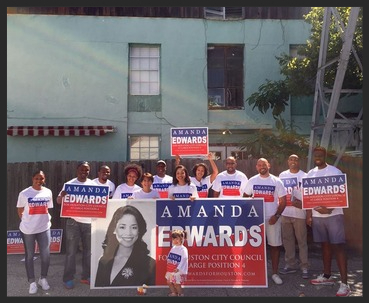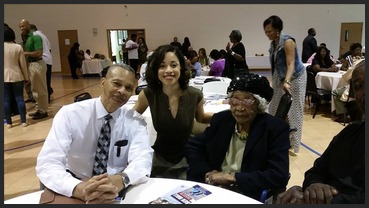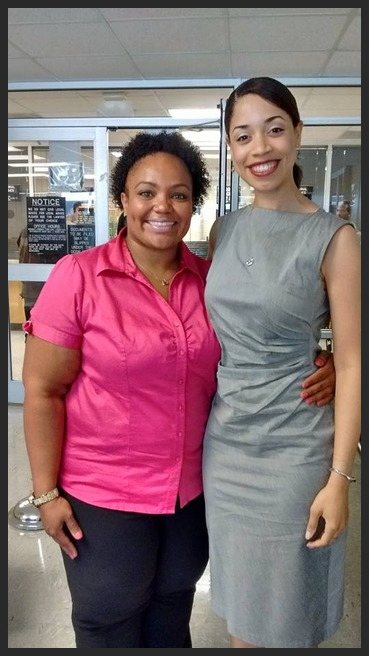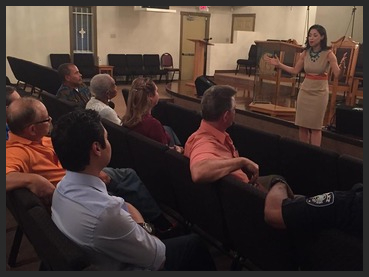 ---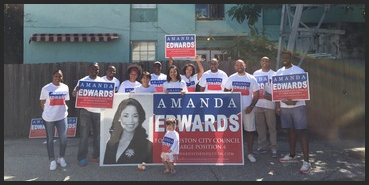 We were thrilled by the response and turnout at our campaign's first block walking event! We had a great time coming together and talking with fellow Houstonians about our campaign and how together we can help move all of Houston forward.
For those of you that missed the chance to participate in our first block walk event, we have good news – there's another one coming up! Please join us on Saturday, September 26th at 10 am to help knock on doors and tell our neighbors about our campaign and our vision for the City of Houston.
For more information or to sign up, please contact edwardsforhouston@gmail.com!
---
Important Voting Information & Dates

With Election Day rapidly approaching, we think it's important that you're aware of the important dates relating to this year's election!
First Day of Early Voting:
Monday, October 19, 2015
Last Day To Apply for Ballot by Mail:
Friday, October 23, 2015
Last Day of Early Voting:
Friday, October 30, 2015
Last Day To Receive Ballot By Mail:
Tuesday, November 3, 2015
Election Day:
Tuesday, November 3, 2015
For more information and important dates, please visit http://harrisvotes.com.
---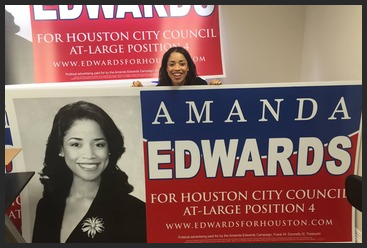 You've probably seen our yard signs popping up in your neighborhoods over the past couple of weeks. In fact, we've had such great enthusiasm and demand for our first round of signs that we've ordered more!
If you'd like one (or a few) of our yard signs, please contact or visit us at this address:
Amanda Edwards Campaign HQ
315 W. Alabama, Suite #103
Houston, TX 77006
(832) 426-4776
Also, please be sure to tell your friends, families, and neighbors that we have Amanda Edwards for Houston City Council, At-Large Position 4 signs ready to be picked up and spread throughout the community!
---
With less than a month to go until Early Voting on October 19th-30th and Election Day on November 3rd, we're working everyday to talk with voters about how we can work together to move all of Houston forward.
While your support has been invaluable to us, we need you now more than ever in these last few crucial weeks. Please consider making a donation to our campaign today to help move all of Houston forward!

---
This email was powered by Elite Change, Inc.

832-426-4776