Dear friend,
As someone who has dedicated her life to fighting for those who often aren't given the opportunity to fight for themselves, I am deeply passionate about service to something other than oneself.
During my work as both a community activist and Houston City Council Member for District D, I have had the unique opportunity to help shape the future of our community. While I am no longer a sitting City Council Member, I am still deeply invested in the future of Houston. I believe that we need strong leaders with vision to build community and to truly make this city great.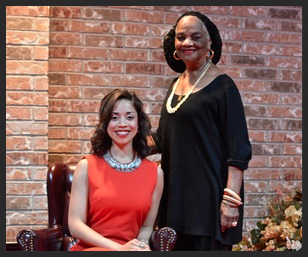 Amanda K. Edwards is one of those leaders. Amanda is a product of our community and is a leader with a deep passion for public service.
That's why I am thrilled to support her in her race for Houston City Council, At-Large Position 4.
While Amanda is a graduate of Eisenhower High School in Aldine I.S.D. and a Harvard-educated lawyer, it is her focus on empowering communities that is most remarkable. From her work as the Board President for Project Row Houses in Houston's Third Ward to her efforts with the Houston Area Urban League, Amanda's commitment to the community has been unwavering and her effectiveness has been noteworthy.
I am supporting Amanda Edwards because I see in her a true leader who will be the strong advocate we need at City Hall. She has a clear vision for building community and moving all of Houston forward. Simply put, Amanda is the type of leader Houston deserves.
I encourage you to be a part of building Houston's future, so please join me in supporting Amanda K. Edwards for Houston City Council, At-Large Position 4.
Yours in service,
Ada Edwards
Political advertising paid for by the Amanda Edwards Campaign, Frank W. Donnelly III,Treasurer