Texas State Representative for District 140 Armando Walle Endorses Amanda Edwards For Houston City Council, At Large-Position 4
For Immediate Release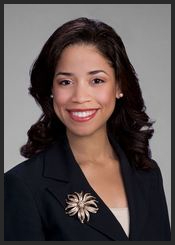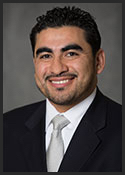 September 29, 2015 – (HOUSTON, TX) – Texas State Representative for House District 140 Armando Walle has endorsed Amanda Edwards in her race for Houston City Council At-Large, Position 4.
"We're thrilled to have Representative Walle's support," said Edwards. "Rep. Walle represents a new generation of leadership for our City and has had a significant positive impact for the people of House District 140. I look forward to working with him to move all of Houston forward and to help build a brighter future for future generations of Houstonians."
Representative Walle was elected to represent House District 140 in the Texas House of Representatives in 2008. Since taking office, Rep. Walle has focused on the issues that matter most to the people of District 140. He has supported proposals to improve quality of life in the Aldine and Northside communities, increase safety in local neighborhoods, and encourage local economic development. With this endorsement Amanda Edwards' robust coalition of support continues to diversify and grow.
"Amanda is an energetic leader that has already accomplished so much in her career and has worked tirelessly for the City of Houston," said Rep. Walle. "The dynamics of our city are changing and I think that it's important that we have a knowledgeable, energetic leader on Houston City Council to help move all of our city forward."
Throughout her campaign, Amanda Edwards has received support from many organizations including the Houston Black American Democrats (HBAD), Houston Professional Firefighters' Association (IAFF Local 341), Harris County Tejano Democrats, and the Houston GLBT Political Caucus, amongst many more. Amanda's coalition of current and former elected official support includes State Representative Garnet Coleman, former Houston City Council Member for District D, Ada Edwards, Houston City Council Member Larry Green, former Houston City Council Member Sue Lovell, and now State Representative Armando Walle.
Amanda Edwards is running for Houston City Council, At-Large Position #4, a citywide open seat that is being vacated by C.O. "Brad" Bradford, who is term limited and cannot run again. Amanda is a native Houstonian and a graduate of Eisenhower High School in Aldine ISD, Emory University and Harvard Law School. She currently practices municipal finance law with Bracewell & Giuliani LLP in Houston. Amanda also has extensive experience doing community building and non-profit work. For more information, please visit www.edwardsforhouston.com.
###