A Month for Magnolias and More!
First, the daffodils emerge. Then the rain slowly abates and when it's safe (and dry enough) to look up again, the trees have emerged from their winter hibernation.
The discussion on what triggers a tree to wake up and leaf out can lead to a biological topic like phenology or can get downright chemical when explaining how and why phytochromes affect this process, but for the non-scientist, the explination for when a tree blooms is far less intricate. "Before a tree wakes up from dormancy and decides it's showtime, it needs warmer temperatures and longer periods of daylight than what Pacific Northwest, mid-latitude winters offer," explains FOT's Kris Hikari, an ISA-certified arborist, trained landscape architect, and hobby botanist. "For pretty obvious reasons this phenomenon is referred to as 'bud-break'."
Bud-break happens at different times for different plants. One sure way to know that spring is quickly approaching is when the showy, vibrant blossoms of Magnolia trees appear. A great accent or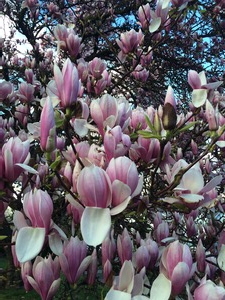 shade tree that does best in full sun, they can tolerate open shade. Magnolias are somewhat drought tolerant once they're established and ask for only a small drink in the hottest of weather to keep them looking at their best. Many blossoms give off a pleasant scent similar to tropical fruit that may make you feel as though you are off on a island vacation, despite still being in the lingering damp and rain of the Pacific Northwest.


Friends of Trees plants 12 different varieties of Magnolia.

The Indian Plum (Oemleria cerasiformis) is infamous for being one of the first native plants to break out of its winter slumber. This native shrub can grow up to 20ft tall, it begins flowering in February, providing nectar to hummingbirds. Native trees are arguably more predictable in when they awaken from dormancy. Locals like a Madrone (Arbutus menziesii) or a Garry Oak (Quercus garryana), have bud-breaks that occur in March, while the Pacific Dogwood (Cornus nuttallii) waits until April.
Be it a native plant or a flashy Magnolia, this is a magical time of colors, life and scents. Stop and smell the flowers so to speak, the signs of nature coming back to life are short lived, enjoy the Magnolia madness while it lasts.
Hey, we planted that!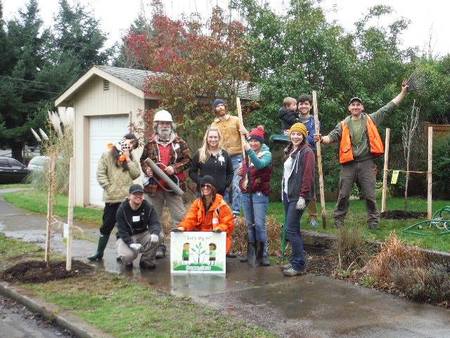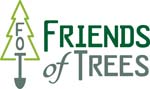 503-282-8846
www.friendsoftrees.org