It's the most wonderful time of the year when tree lovers get really conflicted about what to do about a holiday tree.
We spend the year planting trees, but when it comes to the Christmas tree, the instinct to plant can be in conflict with our deep, happy and long-running holiday rituals involving the ole Tannenbaum.
Friends of Trees doesn't have advice for solving this tree conundrum, but if you decide to go with a freshly cut Douglas, Noble or Fraser Fir for your living room, we have some ways to ease the pangs of tree-guilt.
Tree decorators looking for the best environmental option for their Christmas tree should look to our friends, Whole Foods and New Seasons. They offer customers a greener option: Trees tagged with the SERF logo have been certified to have been grown using Socially & Environmentally Sound Farm methods.
If SERF trees are unavailable in your area, or if you want to support a community group through a fundraiser, an indoor tree is still a solid choice for home and hearth: On average, two to three seedlings are planted to replace each felled Christmas tree. Oregon is the nation's leader in Christmas tree production according to Agripedia, the state's official (free and fun to say) report on agriculture. Many of the growers who raise trees within the state are smaller, family-style operations. Often, a Christmas tree nursery is one part of a larger farm that also produces crops and stock.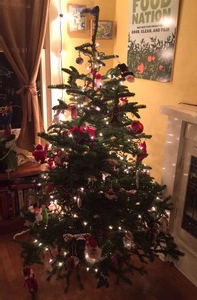 One big advantage that natural trees have over artificial trees is they can be recycled. Metro, Portland's regional government, offers curbside pickup. Trees picked up at the curb will likely be chipped and turned into mulch. Make sure you remove - or avoid adorning your tree with - tinsel and other artificial decorations. Last year, Friends of Trees used upcycled Xmas trees to help restore fish habitat in the Columbia Slough.
To complete the circle of life, Friends of Trees offers a chance to put a tree under the tree with our gift trees. Planting a tree is always a good idea and so is enjoying trees.

Enjoy your holidays. As we like to say, Merry Everything to Everyone, and before rolling your eyes and sighing, keep in mind, "tree hugger," is a big compliment around these parts.
Go Timbers!
You Went!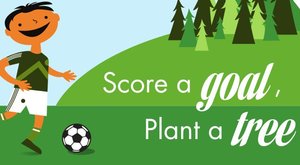 And Won a Championship!