Green and Greener Still
It seems counterintuitive, but about the time Arbor Day pops-up on the calendar and the days become warm enough for people to plant their gardens, Friends of Trees' planting season draws to a close. The end of a season offers a chance to measure accomplishments and an opportunity to plan for a better future. This year, this process seems especially significant as we wrap up our work on the Grey to Green initiative, a partnership with the City of Portland's Bureau of Environmental Services.

Grey to Green has been eight years of hard work improving Portland's green infrastructure. This multifaceted project initiated to improve management of the city's stormwater runoff invested heavily in natural solutions such as increasing green spaces in the metro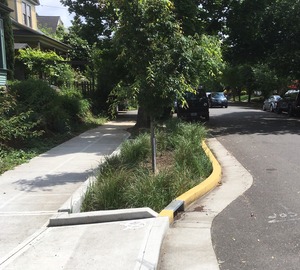 region, installing bioswales and eco-roofs and planting trees. Since 2008, Friends of Trees and the city have together planted 37,314 street and yard trees. As these trees mature, they will capture 15 million gallons of rainwater annually. These trees didn't plant themselves - An estimated $2 million dollars' worth of volunteer labor was organized by Friends of Trees in this effort.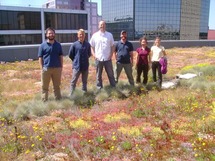 Because of our unique position as an environmental non-profit, one that is able to draw on thousands of individual volunteers and work with numerous partners from regional governments to Willamette Valley nurseries, we leveraged excitement around improving the region's tree canopy and planted additional trees in public spaces; notably along the I-205 corridor, in the Johnson Creek Watershed and the Sandy River Delta.

FOT's Executive Director Scott Fogarty, who has been leading Friends of Trees since the inception of Grey to Green, looks beyond the impressive metrics of the program when defining success saying, "Effective partnerships help you accomplish more together than you ever could individually. Our collaboration with Portland's Bureau of Environmental Services has helped grow Portland's tree canopy in neighborhoods that need it most, while generating green jobs and youth training opportunities. This initiative has created a pathway for thousands of Portlanders to get involved and improve their city's green infrastructure. I'm excited about what we can accomplish in the future through strong municipal programs like Grey to Green."

Trees help solve environmental issues like stormwater runoff in a cost-effective and elegant manner. They also provide ancillary benefits such as carbon sequestration, reducing urban temperatures, aiding people in leading healthier lives and providing access to the natural world. Even though it's been only a short time since the last tree of the season was planted, it's easy to get excited about the upcoming year, realizing what we can do to make our communities better by planning healthier places to live in the future.
Watch and Learn More About
Grey to Green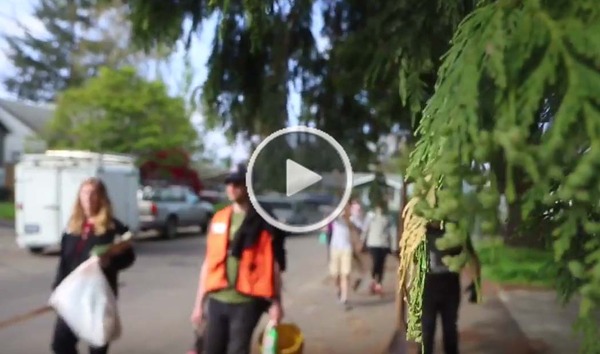 Our heartfelt thanks to all of the elected officials, public agencies, project partners, volunteers, foundations, business supporters and the thousands of individuals who made this Initiative and all of our plantings possible - FOT Staff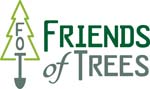 503-282-8846
www.friendsoftrees.org