ED SPOTLIGHT

WHATS NEW AT CALIFORNIA CASA?



VOLUNTEER RESOURCES

Why reinvent the wheel when you can learn from those who have gone before you.





BECOME A VOLUNTEER

CASAs (Court Appointed Special Advocates) are volunteers and ordinary citizens, like you, doing extraordinary work.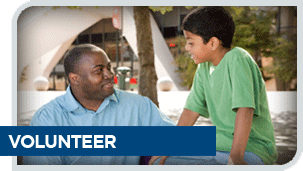 DONATE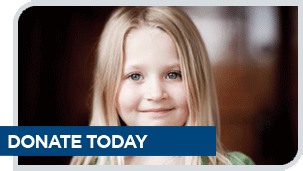 SUBSCRIBE TODAY!

Sign up to receive periodic email updates about our work.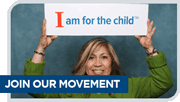 LIKE US. SHARE US. RETWEET US.



Our Heartfelt Thanks to Supporters of California CASA!

Our deepest gratitude to our individual contributors and the following institutions for supporting our efforts to ensure that children in the foster care system have both a voice and the services they need for a stable future:

BBVA Compass Foundation




The James Irvine Foundation




Judicial Council of California




Kaiser Permanente Northern California Community Benefit Programs




Kaiser Foundation Hospitals, Southern California Region




Bowen H. and Janice Arthur McCoy Charitable Foundation




National CASA Association




The San Francisco Foundation




Silva Watson Moonwalk Fund




Stuart Foundation




van Löben Sels/RembeRock Foundation




The Walter S. Johnson Foundation




The Zellerbach Family Foundation
Friend of CASA,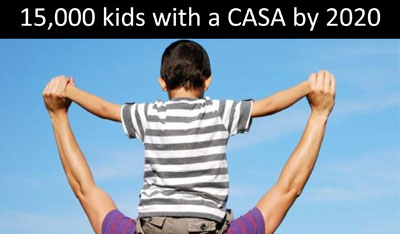 California CASA proudly announces receipt of a one-year, $250,000 State Growth Grant from National Court Appointed Special Advocates (NCASA)! This grant includes support for a Policy Advocate position, and funding to local CASA demonstration projects, as well as other initiatives that will ensure that more foster children benefit from a CASA volunteer's support and service. This highly competitive process required every CASA director in the state to sign off on the project and pledge her or his 100% support.

The NCASA review panel included eight individuals: two state directors, two local directors, and four NCASA representatives. Only three state organizations - California, Oregon, and Georgia - received this award.

NCASA awarded these growth grants as strategic investments in state organizations with a compelling plan for significantly growing the number of children served statewide. Our grant proposal complements our 15,000 by 2020 plan to ensure that more of California's foster children, youth and young adults have access to a CASA volunteer. The targeted branding, marketing, and policy strategies included in this plan will facilitate growth from 11,000 children served by a CASA volunteer in 2014 to more than 13,000 by 2017 and 15,000 by 2020. Voices for Children San Diego and Riverside County, CASA of Los Angeles County, and a collaboration of 10 local, Bay Area CASA programs will receive funding from this grant to support innovative and replicable marketing and recruitment projects that will significantly increase services to children in their county or region.

You can find our 15,000 by 2020 CalCASA Growth Plan on our website.

We extend our gratitude to our demonstration project partners, all 44 CASA programs serving 50 California counties, NCASA, and CalCASA's board of directors and staff for their individual and collective contributions to the development of this proposal and plan. With this clear path forward, we look forward to seeking additional partners and investors committed to ensuring that every foster child who needs one has access to a CASA!





CASA Del Norte Executive Director
When Christine Slette became the program coordinator at CASA Del Norte in 2008, she signed up for the CASA volunteer advocate training. "In order to be the best, I needed to take the training," said Christine, who now serves as CASA Del Norte's executive director in this rural community with one of the highest poverty rates in the state.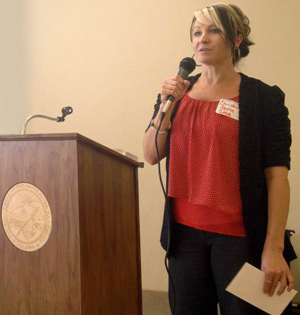 Her training and experience as a CASA continues to serve her.
As the executive director since 2013, Christine sees CASAs struggling with an overburdened system. But she finds satisfaction in helping volunteers locate critical resources for the children they serve. This is tough; services can be scarce. Christine also draws on the knowledge she gained while owning a bookkeeping business to help her develop budgets and understand finances.
As a hands-on person, she prefers to roll up her shirtsleeves to help fix problems, which she did when CASA Del Norte needed to raise thousands of dollars to replace lost funding from the state. "You can imagine the surprise when I told the board they needed to raise $60,000," said Christine. CASA Del Norte is now back on track having exceeded that goal. This included holding 13 fundraisers and securing grants from van Löben Sels/RembeRock Foundation and the California Endowment to better represent Native American children under court jurisdiction and from Walmart who is providing funds to support the program's new Family Search and Engagement Initiative. This initiative allows children under court jurisdiction to live with grandparents or other relatives instead of being placed in the foster care system. CASAs can help locate these important connections.
When Christine's not managing the program or raising funds, she's exploring the great outdoors, either hunting, camping, fishing, running or hiking, or gardening, canning, sewing, knitting & crocheting. She never stops!

Statewide Policy Success Stories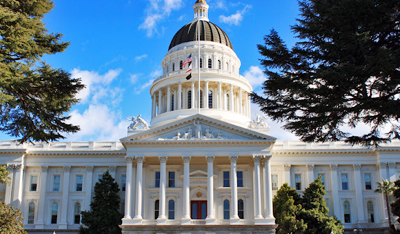 Your advocacy paid off! Governor Jerry Brown approved an $11 million funding increase for dependency counsel!

According to Phil Ladew, California CASA's associate director and legal director, the combined efforts of local program staff and California CASA in support of increased funding for dependency counsel contributed to Governor Jerry Brown's approval. There is some expectation that additional funds will be committed to appointed dependency counsel in the future as well.
Phil attributed the positive results to the high volume of letters written by local program staff, California CASA's leadership role, and our board member, Pat Bresee's Op-Ed, published in the San Mateo Daily News. "The CASA Network rallied two years in a row," said Phil. "Which contributed to the critical mass of support received from child advocacy groups across the state."



Phil also reported on two other legislative policy wins.



Assembly Bill 424 (2015) – relating to CASA serving wards of the court, passed. The bill reiterates existing law and confirms the long held practice of judges appointing CASA volunteers to youth in delinquency court.

Assembly Bill 403 (2015) – relating to system reform of foster care placements, passed. The bill implements much of the Continuum of Care Reform that has been underway in California. This resulting legislation hopes to improve services and supports to foster families (now called resource families), and reduce reliance on group home placements (now called Short-Term Residential Treatment Centers). Group homes will now mainly be used for short-term treatment of youth, rather than merely housing.

"This is a big push for foster families to get what they need to serve their foster children," stated Phil. "And to make sure group homes are used only when they're actually needed." The bill becomes effective on January 1, 2016, and will be phased in over the next few years.



And big news at California CASA! We're expanding our policy department to include a Policy Advocate. Before the end of the year, we will hire an additional staff member who will enable us to accomplish more, including working to increase state funding to CASA. We will call on local program leadership and staff to help inform and advance our cause. Stay tuned!

Marketing Resource Center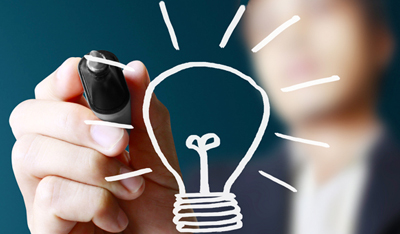 Many new businesses talk about the sharing economy. At California CASA, we do more than talk. We share resources and ideas for free. And we've developed an easy way for you to share yours at the Marketing Resource Center on our website.

We designed this online clearinghouse of program marketing communications, strategies, and supporting services so that CASA programs can share best practices with each other.

Just click on this link to

our site, and you will find resources that have been tried and tested by your colleagues around the state.





You can search and review the submitted best practice projects. Each project description will include marketing factors such as topic, purpose, objectives, scope, audience size, media, budget, etc. We've also included a marketing strategy segment with campaign and event templates designed to meet specific program needs, such as small-market, rural community, and ethnically diverse populations. Project descriptions may list marketing resources who have agreed to work with CASA programs and offer special quality and cost advantages.
If you have created successful program marketing communication pieces or strategies that another CASA program could implement successfully, please submit them. Let everyone benefit from your wisdom and experience! Don't forget to include on camera video stories of CASA children and volunteers.
Here's the process for submitting an entry:
Complete this online

Best Practice Submittal Form

that conveys important information about your communication or strategy.

Attach word processing documents, video files, other digital files, photos of physical samples, etc. with the form so we may include them with your entry.
Don't wait to submit your brilliant idea and strategy. Submit it today! The Marketing Resource Center's success depends upon your participation!