POLICY & LEGISLATIVE UPDATES



BOARD MEMBER PROFILE



VOLUNTEER RESOURCES

Why reinvent the wheel when you can learn from those who have gone before you.





BECOME A VOLUNTEER

CASAs (Court Appointed Special Advocates) are volunteers and ordinary citizens, like you, doing extraordinary work.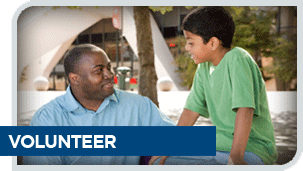 DONATE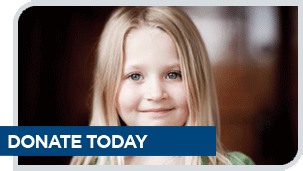 SUBSCRIBE TODAY!

Sign up to receive periodic email updates about our work.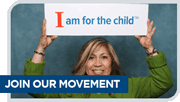 LIKE US. SHARE US. RETWEET US.

Our Heartfelt Thanks to Supporters of California CASA!

Our deepest gratitude to our individual contributors and the following institutions for supporting our efforts to ensure that children in the foster care system have both a voice and the services they need for a stable future:

BBVA Compass Foundation

The James Irvine Foundation

Judicial Council of California

Kaiser Permanente Northern California Community Benefit Programs

Kaiser Foundation Hospitals, Southern California Region

Bowen H. and Janice Arthur McCoy Charitable Foundation

National CASA Association

The San Francisco Foundation

Silva Watson Moonwalk Fund

Stuart Foundation

van Löben Sels/RembeRock Foundation

The Walter S. Johnson Foundation

The Zellerbach Family Foundation
Friend of CASA,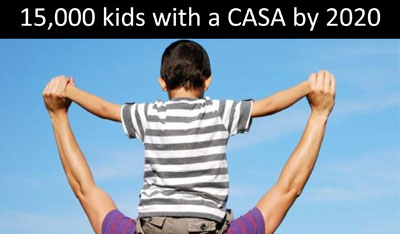 California CASA proudly announces receipt of a one-year, $250,000 State Growth Grant from National Court Appointed Special Advocates (NCASA)! This grant includes support for a Policy Advocate position, and funding to local CASA demonstration projects, as well as other initiatives that will ensure that more foster children benefit from a CASA volunteer's support and service. This highly competitive process required every CASA director in the state to sign off on the project and pledge her or his 100% support.

The NCASA review panel included eight individuals: two state directors, two local directors, and four NCASA representatives. Only three state organizations - California, Oregon, and Georgia - received this award.

NCASA awarded these growth grants as strategic investments in state organizations with a compelling plan for significantly growing the number of children served statewide. Our grant proposal complements our 15,000 by 2020 plan to ensure that more of California's foster children, youth and young adults have access to a CASA volunteer. The targeted branding, marketing, and policy strategies included in this plan will facilitate growth from 11,000 children served by a CASA volunteer in 2014 to more than 13,000 by 2017 and 15,000 by 2020. Voices for Children San Diego and Riverside County, CASA of Los Angeles County, and a collaboration of 10 local, Bay Area CASA programs will receive funding from this grant to support innovative and replicable marketing and recruitment projects that will significantly increase services to children in their county or region.

You can find our 15,000 by 2020 CalCASA Growth Plan on our website.

We extend our gratitude to our demonstration project partners, all 44 CASA programs serving 50 California counties, NCASA, and CalCASA's board of directors and staff for their individual and collective contributions to the development of this proposal and plan. With this clear path forward, we look forward to seeking additional partners and investors committed to ensuring that every foster child who needs one has access to a CASA!





Statewide Policy Success Stories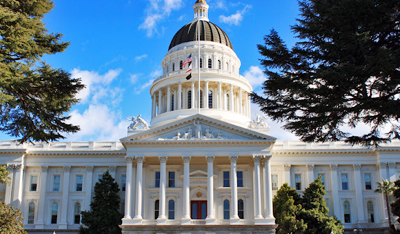 Your advocacy paid off! Governor Jerry Brown approved an $11 million funding increase for dependency counsel!

According to Phil Ladew, California CASA's associate director and legal director, the combined efforts of local program staff and California CASA in support of increased funding for dependency counsel contributed to Governor Jerry Brown's approval. There is some expectation that additional funds will be committed to appointed dependency counsel in the future as well.

Phil attributed the positive results to the high volume of letters written by local program staff, California CASA's leadership role, and our board member, Pat Bresee's Op-Ed, published in the San Mateo Daily News. "The CASA Network rallied two years in a row," said Phil. "Which contributed to the critical mass of support received from child advocacy groups across the state."

Phil also reported on two other legislative policy wins.

Assembly Bill 424 (2015) – relating to CASA serving wards of the court, passed. The bill reiterates existing law and confirms the long held practice of judges appointing CASA volunteers to youth in delinquency court.

Assembly Bill 403 (2015) – relating to system reform of foster care placements, passed. The bill implements much of the Continuum of Care Reform that has been underway in California. This resulting legislation hopes to improve services and supports to foster families (now called resource families), and reduce reliance on group home placements (now called Short-Term Residential Treatment Centers). Group homes will now mainly be used for short-term treatment of youth, rather than merely housing. "This is a big push for foster families to get what they need to serve their foster children," stated Phil. "And to make sure group homes are used only when they're actually needed." The bill becomes effective on January 1, 2016, and will be phased in over the next few years.

And big news at California CASA! We're expanding our policy department to include a Policy Advocate. Before the end of the year, we will hire an additional staff member who will enable us to accomplish more, including working to increase state funding to CASA. We will call on local program leadership and staff to help inform and advance our cause. Stay tuned!



van Löben Sels/RembeRock Foundation Director Understands California CASA's Unique Role

Nancy Wiltsek, executive director of the van Löben Sels/RembeRock Foundation, gets it. She undersands the role that a statewide organization like California CASA plays.
"They have the ability to do the policy work and to have that 10,000 foot view, to look at the CASA's across the state," said Nancy, who acknowledged that not every donor understands CalCASA's role, because it doesn't provide direct services nor does it work directly with children. People tend to not understand the impact that an organization like CalCASA can have.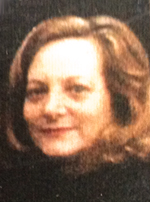 But she understands, and so do the Foundation's trustees. "They appreciate what CalCASA does to strengthen and support all of the local programs on the ground," explained Nancy, who first learned about CASA when she served as the executive director of the Pottruck Family Foundation, a former California CASA funder.
van Löben Sels/RembeRock Foundation recently demonstrated their support for CalCASA by awarding a generous $75,000 grant to build the capacity of CalCASA and Far North counties through marketing and communications activities, as a pathway to increasing the number of CASA volunteers. "Communications serves as an organizational capacity builder and often is the key component that many organizations don't have the luxury to afford," said Nancy. "This grant will support California CASA and all of the CASAs on the ground throughout the state."

As a strong believer in transferring knowledge and building community, she supports California CASA's efforts and ability to bring people together. But she cautions against the increasing interest in using technology to improve training, just because it can cost less and work more efficiently. "If you're really trying to build community and relationships, then you have to combine technology with face to face work," said Nancy, who ran an 11-month online nonprofit management course at Golden Gate University. "That's when the whole can become greater than the sum of the parts. CalCASA definitely understands that and has the ability to bring people together."

When Nancy's not running a foundation, she's walking her miniature poodle with her husband in Crissy Field, and chairing the board of directors of Ignite, a national organization dedicated to building political ambition in young women.





CalCASA Welcomes New Fund Development Director
At 13 years old, Lara Kilpatrick went with her two siblings to their father's woodworking shop after school every day to create mosaic tabletops from pieces of multi-colored hardwood. She learned at a young age how to fit the pieces together to make a functional work of art.
Ever since that young age, Lara, California CASA's new Fund Development Director, has made a career of fitting pieces together to build a greater whole – whether it was onstage, in a classroom, executing high tech marketing strategy, or building the sustainability of nonprofit endeavors.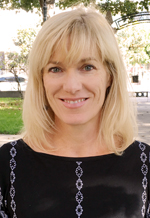 After graduating from Mount Madonna School, a pre/k – high school co-founded by her mother in the mountains of Santa Cruz, Lara received a bachelor's degree from UC Santa Cruz. The evolution of her career included a stint in Los Angeles pursuing a childhood dream of being an actress, then going on to serve as educator, development and advancement director, communications and marketing strategist, and events producer in the nonprofit and private sectors in California, Oregon, and Hawaii.
Nine years ago, Lara returned to Santa Cruz, to her alma mater high school, as Director of Advancement. Her portfolio of responsibilities was indeed a piecing together of important parts of the independent school puzzle, and included marketing and communications, admissions recruitment, alumni relations and development.

Until Lara took the reins on fundraising, the school community had believed there was one "angel," an anonymous donor who would financially support the school forever. "I worked to inspire people to take ownership of their roles at this institution that has provided an outstanding education to many young people over the years, and I asked them to give more generously toward its long term sustainability," said Lara. "I helped to grow a culture of philanthropy, encouraging people to give significantly and publicly."
Her experiences as Director of Advancement put Lara in good stead to raise funds for California CASA. Lara chose California CASA because she "envisioned serving an organization with a broader scope of impact." She also wanted to continue to support children, youth, and her passion, education. Lara believes that many of the challenges that society faces can be overcome with education.

"I deeply believe in the work CASAs are doing to advocate and mentor young people. Every child has a vast capacity for learning – given the right environment and personal tools. CASAs are adults that believe in each child, giving them encouragement and helping them to build self-confidence," said Lara, who started at California CASA in September, and has already begun working with staff and board members to shape next year's annual event, Lifting Hearts 2016.
Lara approaches her work, finding new funders, and partnering with the CEO and Board of Directors to develop individual donors and corporate funders, with gusto.

She enjoys working with different types of personalities and widely different stakeholders, and taking a genuinely collaborative approach. She will bring to the California CASA Association a great enthusiasm for building and supporting programs that improve the lives of young people.
In Lara's non-work hours, she practices yoga, paddle-boards, and she's a self-described bookworm, interested in a wide variety of materials, from Rolling Stone Magazine to historical fiction about Ireland to Claire Diaz-Ortiz's book, The Better Life.

We're confident that she can piece it all together at CalCASA to create a mosaic of fundraising success!

California CASA Welcomes New Board Member Elisa Mendel
Kaiser Permanente has not only provided California CASA with generous funding throughout the years, but now they've provided us with a board member, Elisa Mendel, a Vice President for HealthWorks & Product Innovation. Though she's only served on the CalCASA board for less than a year, Elisa's clear about why she serves.
"The data about how advocates help so significantly is so overwhelming. You want every child in the system to have that support," explained Elisa, who works with Kaiser's largest customers, helping them to improve their employees' health. "It's related to my work at Kaiser, to have everyone's health & social needs cared for."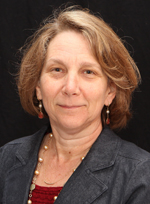 Elisa appreciates California CASA's role in enabling the local programs to work together and learn from each other to improve the children's lives.

But our new board member does more than just work. In her off time, she spends as much time as possible outdoors, running, hiking, walking, and traveling around the world.

CalCASA CEO, Cory Pohley, shared, "It's always exciting to welcome new members to the board. We appreciate the fresh perspective and deep experience that Elisa brings. Her presence is already having an impact!"





CASA Volunteer Scores a Super Bowl Award
San Francisco CASA volunteer Eric Lukoff didn't apply for the SF Super Bowl Playmakers Award, and didn't even know that anyone had nominated him. But that didn't stop him from winning spot number 27. With the award, comes a $10,000 prize, which San Francisco CASA will use to build/create a program to recruit male volunteers.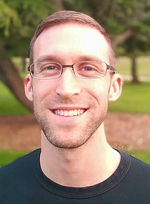 Eric knows what he likes most about his volunteer efforts. "I know that the work I'm doing makes a direct impact on the life of an individual," said Eric, who's a CASA to a 14-year old boy. "If you don't show up, things don't get done. That's the big driver for me."

Though Eric's only served as a CASA for a year and a half, he's clear about where to focus his attention and it's not on himself as a volunteer. "It's about making sure that the kid gets what he needs," explained Eric. "It's about being that single person who can respond to things in this one person's life."

Before he volunteered as a CASA, he assumed that there was a system in place to address foster children's needs. "I was surprised at how critical this role is," admitted Eric. "I think I was fairly shocked by how easily a kid can fall through the tracks,– school-wise, security-wise."

As part of winning the award, Eric was asked to participate in a videotaped interview, which he reluctantly agreed to do. "I think there's a lot of CASAs doing great work. I'm not sure that I feel particularly deserving," explained Eric. "I wasn't eager to do an interview. Other people convinced me. They said if people don't know about this, people won't volunteer, people won't donate. That made it worthwhile to do."

See Eric's video here: https://www.youtube.com/watch?v=xdpxoiwg9hc