When it comes to living with wolves, not everyone is open to change. Some of the more vocal opponents of wolf recovery, calling themselves Washington Residents Against Wolves, have hired a PR consultant to organize a stealth campaign to spread fear and mistruths about wolves.

They've put up billboards around Spokane and gained dramatized coverage in local papers. The initial billboard message features a stylized photo of a wolf, teeth bared, and the text: "Endangered? No. Deadly? Yes. Good for Washington? Absolutely not."
That view is in sharp contrast to range rider Bill Johnson's experiences in wolf country. "I've been in fairly close proximity to wolves, and I've never felt the fear. They are certainly not going to attack me. I represent a bigger predator to them than they are. They are very curious," he says.
As we continue to work with communities across the Northwest, we're finding more and more open-minded people like Johnson who are ready to roll up their shirtsleeves and work together on real solutions, not divisive campaigns that spread fear and animosity.
Our range rider program now has helped get five range riders on the ground to cover six cattle operations in the territories of five wolf packs. We're making real progress helping operations like SK Ranch adopt non-lethal wolf conflict avoidance measures; protecting wolves, livestock and people's livelihoods. And through their success we're building tolerance among rural residents for the recovery of these iconic predators.
Working locally with communities is what Conservation Northwest does best – and it's what wolves need if they are to find a permanent home here in the forests and mountains of Washington.
This work can only continue with support from members like you!
Please, join us today.
You can do so using our
secure online form
, or by calling me directly at 800.878.9950 x 110.
For the wild,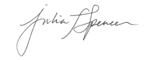 Julia Spencer
Membership Manager