| | |
| --- | --- |
| | |
Volume 5, Issue 39



NOFAS News
Photos from NOFAS Gala Event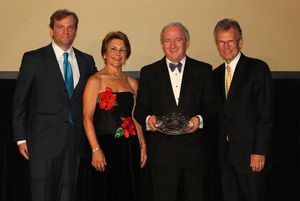 View photos from the recent NOFAS gala, featuring many leaders in the FASD field, renowned policymakers, ambassadors, and other distinguished guests.
Community News
Dog Treat Company Supports People with FASD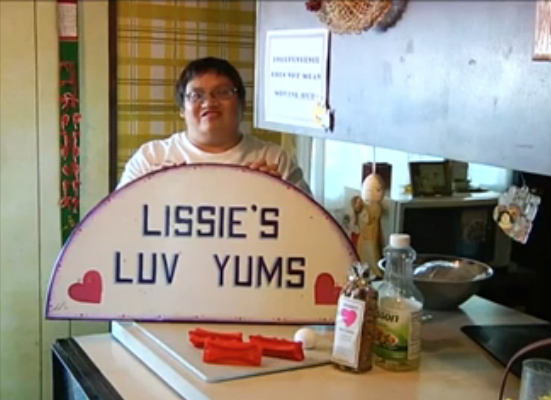 Lissie's Luv Yums is an organic dog treat company started by Lissie Clark, who lives with FASD. Lissie's Luv Yums currently donates a part of their profits to the construction and opening of an FASD home. – KRTV News
New Hampshire Mother Honored for FASD Awareness Work
"Joyce Jorgenson, 66, has made it her mission to raise awareness about fetal alcohol syndrome and its prevention, in memory of her son… U.S. Sen. Kelly Ayotte, R-N.H., honored Jorgenson as a 2014 Angel in Adoption at a special ceremony on Capitol Hill in Washington, D.C., last week." – Sentinel Source
Ontario FASD Diagnostic Services Can't Meet the Demand
Medical experts say a lack of diagnostic services in Ontario [Canada] is preventing people with FASD from reaching their full potential. There are only nine locations in the province where a person can receive a FASD diagnosis for free." – CBC News
Personal Stories
South Dakota Family Cares for Children with FASD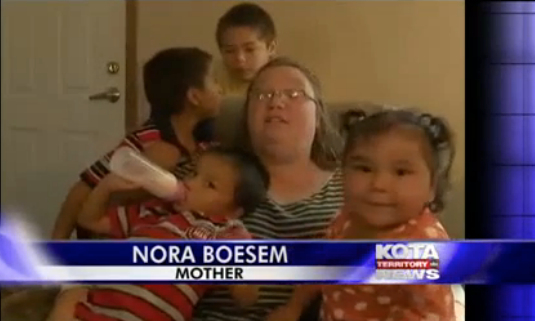 "A family in Newell specializes in the care of children with FASD. 12 little people now call Nora Boesem "Mom". All were adopted, all fetal alcohol children." – KOTA News
Adoptive Parents Struggle to Get FASD Diagnosis When Birth Mother is Dead
"They feel certain the mother of their three adopted children drank during her pregnancy… they believe it to be true because the children, aged 10, 9 and 5, all exhibit signs of Fetal Alcohol Spectrum Disorder. But the adoptive parents fear they will never know for sure, because the only person who can confirm the mother drank while pregnant is the mother - and she is dead." - Hamilton Spectator
Public Health/Policy
New FASD Program Builds Bridges Between Children and Police
"A new recreation program in [Canada] is changing the way police officers look at boys with FASD…. Boys Unplugged was launched on Saturday… For the first event, organizers paired ten youth with members of the Waterloo Regional Police and had them build race cars out of cardboard." – CBC News
Research News
Red Wine Harms Fetal Pancreas, According to New Study
Scientists say red wine's 'healthy' ingredient could harm the unborn child's pancreas. "Resveratrol - an ingredient of red wine once hailed the 'wonder drug' … has now been found to lead to developmental abnormalities in the fetal pancreas- a vital organ in the digestive system." – Express
Alcohol Screening and Brief Intervention: A Clinical Solution to a Vital Public Health Issue
This article is written by Nancy Cheal, Lela McKnight-Eily, and Mary Kate Weber of CDC. This piece appears in the September issue of the American Nurses Association's (ANA) official journal, American Nurse Today for the column, Issues Up Close.
Recovery News
The Anonymous People DVD Now on Sale
This is a documentary film about recovery activism. "The Anonymous People DVD is now 15% off through Faces & Voices of Recovery e-store using coupon code - recmonth14."
Webinars
Child Welfare System and Adolescents with FASD
October 2, 2014. 1:00 PM – 2:15 PM CST. "Presented by Sydney L. Gardner, President, Children and Family Futures, Inc. This webinar is especially geared to social workers and public health officials. Guest facilitator, Sydney L. Gardner, President, Children and Family Futures, Inc., will explore the issues that child welfare systems need to address to support adolescents with FASD and their families."
The Impact of Prenatal Alcohol Exposure on the Eye and Vision
October 22, 2014, noon – 1:30 pm CDT. "MOFAS will host a fascinating webinar presented by Dr. Ray Areaux an Ophthalmologist and professor at the University of Minnesota. The webinar will explore the impact of prenatal alcohol exposure and conditions, such as optic nerve hypoplasia. The webinar is designed for healthcare professionals."
Webinar: FASD Basics
October 29, 2014, 1:30 pm – 3:00 pm CDT. "MOFAS will present the FASD Basics designed to provide an introduction to Fetal Alcohol Spectrum Disorders. This webinar is designed for primary and behavioral health care providers, social workers, educators, and other professional who work with individuals with an FASD and their families."
Events
Grit and Grace - A Professional Symposium on Women and Addiction Treatment
October 8
th
in Minneapolis, MN. November 3
rd
in Chicao, IL. December 6
th
in Bonita Springs, FL. "A Professional Symposium on Addiction Treatment for Women Presented by the Hazelden Betty Ford Foundation REGISTER TODAY and receive copies of books authored by symposium presenters—including two just-released titles—as part of your registration package!"
Workshop: FETAL ALCOHOL & OTHER NEUROBEHAVIORAL CONDITIONS
October 16, 2014. Portland, Oregon. "The workshop will educate you on the current status of research for identification and on a best practices approach for treatment and accommodations. The goal is to increase understanding, reduce frustration, and expand options. Case examples of successful diagnosis, treatment and accommodations are central to this training."
2014 Alberta FASD Conference
October 20-21, 2014. Edmonton, Alberta, Canada. "The Government of Alberta invites you to join us in this important multidisciplinary conference focused on FASD and its impact on individuals, families, communities and society at large. The conference will feature keynote presentations by Hayley Wickenheiser, Michael J. Kendrick, Peter Choate and Drew Dudley, and over 35 breakout sessions discussing the latest practices in FASD prevention, assessment and support."
Struggling in School: Making Sense of IEPs, 504s, and Your Child's Right to an Education
October 25, 2014. Calverton, Maryland. "Is your child struggling in school? Deciding how to take the next step in supporting your child's education can be a daunting task. Educational jargon, contradictory advice and excessive red tape only make the process more difficult. Adoptions Together has created a training to help clarify the process of helping your child receive an appropriate education."
FASD: A Focus on Congenital Heart Defects November 4, 2014. St. Petersburg, Florida.
This CME accredited course will provide current information on effects of alcohol on the developing cardiovascular system in addition to neural effects and the societal impact. Current research and studies will be addressed. Presenters include MOFAS Founder Susan Carlson, JD, Katherine Shea, PhD and NOFAS Vice-President Kathy Mitchell.
Conference: FASD and Human Rights
November 13-14, 2014. Brooklyn Park, Minnesota. Registration is open for the annual FASD matters conference. This year's theme is FASD and Human Rights. We have exciting keynotes planned for the event.
Please send suggested items for the roundup (events, articles, research) to information@nofas.org

The content of the NOFAS Weekly Roundup does not necessarily reflect the official positions or views of NOFAS.

The NOFAS Weekly Roundup is edited by Andy Kachor.