| | |
| --- | --- |
| | |
Volume 6, Issue 2
NOFAS News
Free NOFAS Webinar: Triumph: Educating Students with an FASD
January 21, 2015. 2:00 PM – 3:00 PM EST. The webinar features Sister Suzette Fisher of Double Arc/NOFAS Ohio. Sr. Suzette earned her Master and Specialist Degrees in Education from Bowling Green State University. In 1992 she co-founded Double ARC and soon after became immersed in the field of FASD.
Community News
19-Year Old Matt Lives with FASD, Struggles Outside Foster Care System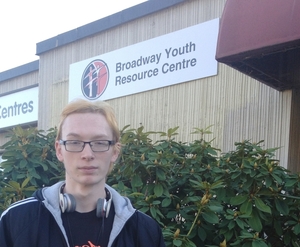 "Matt Brown only ever had one long-term relationship with a reliable adult — his government-funded transition worker, a caring guy who helped him sort through life's problems. But when Brown turned 19 last November, that relationship formally ended… Brown has no other mentors in his life. Born to a mother with a substance abuse problem, he has Fetal Alcohol Syndrome Disorder." –
Vancouver Sun
News Segment on FASD Center in North Dakota
This local news video profiles the FASD Center at Altru in Grand Forks, North Dakota. Dr. Collette Lessard/OBGYN Physicican at Altru says, "Once you know that you're pregnant there's no safe amount of alcohol that we know of in pregnancy." –
ABC News WDAZ
Local News Report on FASD Prevalence
This news segment, "Moms Everyday" highlights the recent studies that suggest that as many as 1 in 20 US children may have FASD. –
NBC News KTVH
Message on Drinking When Pregnant is Clear: Zero for Nine
"The severity of the health issues related to maternal alcohol use depends on the timing and frequency of consumption, which should be not a single drop, says Stephanie Trusty, a nurse clinician with the Iowa Department of Public Health." –
KMA Land News
Research News
FASD Often Mistaken for Behavioral Issues
"Children referred to a specialist because of behavioral problems may have undiagnosed FASD… Among 547 foster or adopted children referred to a children's mental health center for behavioral issues, 156 met criteria for FASD, but 125 (80.1%) had never been diagnosed with prenatal exposure to alcohol, report Ira J. Chasnoff, MD; Anne M. Wells, PhD; and Lauren King, MA, from Children's Research Triangle… in an article published online January 12 in Pediatrics." -
Medscape
Drinking Problems Among Women on the Rise, Study Finds
"More and more women are having drinking problems, and fetal alcoholism is also on the rise, according to a recent study by a group of doctors and psychiatrists from the National Institute of Mental Health and Neurosciences (Nimhans)." –
Deccan Herald
Public Health
January is National Birth Defects Prevention Month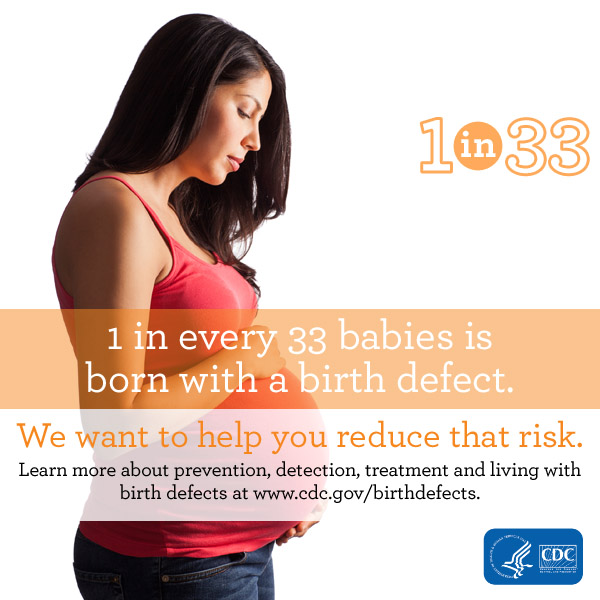 Join NOFAS and CDC's National Center on Birth Defects and Developmental Disabilities (NCBDDD) in recognizing January as National Birth Defects Prevention Month! The theme this year is "Making Healthy Choices to Prevent Birth Defects: Make a PACT for Prevention."
CDC Vital Signs: Alcohol Poisoning Deaths
"This month's CDC Vital Signs report presents [the] latest findings on alcohol poisoning deaths. Also highlighted in this report are the key steps that states, communities, and health professionals can take to reduce alcohol poisoning deaths by reducing the prevalence, frequency, and intensity of binge drinking."
Policy News
Women Should Not Drink 'AT ALL' During Pregnancy, Says U.K. MP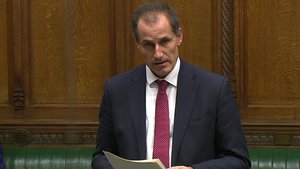 Bill Esterson, U.K. MP, said, "expectant mothers should not drink "at all" to avoid any potential harm to their unborn child… He said current labeling on alcoholic drinks was "inadequate as well as not being universal" and proposed a mandatory system of "clear and persistent" labels to warn expectant mothers to avoid alcohol." –
BBC
FASD Youths Give False Confessions
"In Canadian criminal law, a suspect's confession to police almost always ensures the Crown will file charges, charge "high" and make the confession central to its case. But if the suspect is a youth with FASD there's a distinct possibility that confession will be false. That's one of the surprising conclusions of an FASD study co-authored by Kaitlyn McLachlan." –
Edmonton and Area Fetal Alcohol Network Society
Webinars
CDC Town Hall Teleconference: Alcohol Poisoning Deaths
January 13, 2015. 2:00 PM – 3:00 PM EST. This teleconference is open to all and features the following speakers: Richard Schieber, MD, MPH Director, CDC Vital Signs Program CDC, Dafna Kanny, PhD Senior Scientist, Alcohol Program, Division of Population Health, National Center for Chronic Disease Prevention and Health Promotion, CDC, Timothy Naimi, MD, MPH Associate Professor, School of Medicine and School of Public Health, Boston University, Laura Tomedi, PhD, MPH Alcohol Epidemiologist, New Mexico Department of Health.
How Much Alcohol Can a Woman Drink During Pregnancy and be Sure to Not Harm Her Baby? Why the Answer is None.
January 14, 2015. 2:00 PM – 3:00 PM EST. "Dr. Sandra Kelly will discuss the evidence showing that alcohol during development is harmful to the developing fetus with particular emphasis on the brain. She will discuss the many interacting factors such as improper nutrition, stress, and genetics that can interact with alcohol to increase the likelihood of altered brain function."
Triumph: Educating Students with an FASD
January 21, 2015. 2:00 PM – 3:00 PM EST. The webinar features Sister Suzette Fisher of Double Arc/NOFAS Ohio. Sr. Suzette earned her Master and Specialist Degrees in Education from Bowling Green State University. In 1992 she co-founded Double ARC and soon after became immersed in the field of FASD.
Events
Developmental Disabilities Day Rally
January 26, 2015. Richmond, Virginia. This rally is to support the provisions that protect people with disabilities and add funding into the under-funded Virginia system.
Papillion Center FASD Conference
January 30, 2015. Nashville, Tennessee. Strategies for Education: Understanding FASD and Children from Hard Places. "Do you live with, teach, or work with a child from a hard place? Do you find yourself wondering how to best help the child in your care? If so, this conference is for you. We will be covering the "why" behind the behaviors and the "how" to help makes things different. You will leave this conference with a "tool box" of usable information and a greater understanding for the children in your care."
FASD Forum and Training
February 4-6, 2015. Juneau, Alaska. "This four-day forum will offer strategies for addressing FASD — for parents, teachers, attorneys, judges, behavioral health/developmental disability providers, medical professionals, probation and corrections, and others."
FASD Day at the Capitol
February 24, 2015. St. Paul, Minnesota. "Come together with other advocates to learn about the importance of advocating for FASD issues. Speakers will provide information on the how to effectively advocate and tell your story. You will have the opportunity to dig deeper into the proposed legislation that will affect the FASD community."
The 6th International Conference on FASD
March 4-7, 2015. Vancouver, BC, Canada. "This advanced level conference continues to bring together experts from multiple disciplines to share international research. From the pure science, to prevention, diagnosis and intervention across the lifespan, the conference will address the implications of this research and promote scientific/community collaboration. It provides an opportunity to enhance understanding of the relationships between knowledge and research and critical actions related to FASD. First held in 1987, the conference brings together people passionate about this work in a stimulating environment where they can learn and forge new partnerships."
NOFAS-UK Accredited Training Day for Health Professionals
March 10, 2015. London, England. "As a health professional, what do you tell a pregnant woman about alcohol? How might alcohol affect the baby? When is it safe to drink? Is it safe to drink at all? What is the best way to discuss alcohol with a pregnant woman? Get the answers at an RCM CPD accredited training day. Doctors, Midwives, and mothers of children with alcohol related disabilities will present the evidence."
Ounce of Prevention Conference
April 7, 2015. Worcester, Massachusetts. "This event is sponsored by the Massachusetts Department of Public Health."
Please send suggested items for the roundup (events, articles, research) to information@nofas.org

The content of the NOFAS Weekly Roundup does not necessarily reflect the official positions or views of NOFAS.

The NOFAS Weekly Roundup is edited by Andy Kachor.