| | |
| --- | --- |
| | |
Volume 6, Issue 9
NOFAS News
Free NOFAS Webinar: Treating FASD with Nutritional Interventions
March 18, 2015. 2:00 PM – 3:00 PM EST.
This webinar features Jeffrey R. Wozniak, Ph.D., Associate Professor, Department of Psychiatry, University of Minnesota. Dr. directs the Child and Adolescent Neuropsychology Clinic in the Department of Psychiatry where he sees patients with a variety of neurodevelopmental, neurological, and psychiatric conditions.
Webinar Video: Proven and Promising Interventions for Children with FASD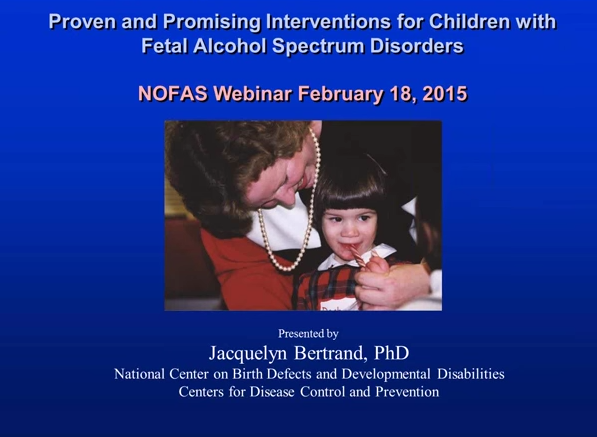 Watch the recorded NOFAS webinar presented by Jacquelyn Bertrand, PhD. This session presented a general intervention framework for children with FASDs and specific information on four evidence-based interventions for children with FASDs that are designed to maximize developmental potential, reduce the risk of developing secondary conditions, and provides education and support to caregivers and families.
---
Community News
TV News Profiles Families Living with FASD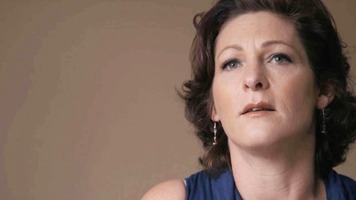 "An ITV documentary investigating the impact of drinking alcohol in pregnancy exposes the challenges families face when a child develops [FASD]. Here are the stories of three women whose lives have been affected by the disorder. Sam's 11-year-old son Stanley has FASD… Marta's adopted son James has FASD… Jade, 17, lives with FASD." –
ITV
Teenager Jade Talks About Living with FASD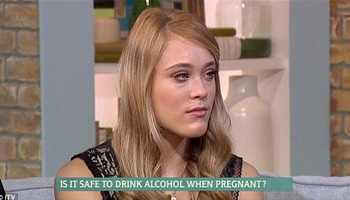 Jade, 17, said about living with FASD, "It affects my ability to do normal everyday things - I present well and write well, but I can't remember to lock the door or pick up the keys." –
Daily Mail
Mentoring People with FASD in Saskatchewan
"In order to help support people in Saskatchewan living with… FASD, mentorship training was offered in Regina on Thursday for the second year in a row."
–
Regina Leader-Post
Children with FASD in Namibia, Africa
"Reginald Rolse (16) and Ronelda "Queen" Saron (14), siblings from Okahandja Park, lost their mother to alcohol related illness in 2005. The children are now being raised by a family friend, Lucricia Kapuka, who says she has received calls from Saron's teacher informing her that the girl is not coping well in class because of her condition." –
All Africa
---
Public Health
Half a Glass of Wine 'Could Stop Some Babies Breathing'
"Pregnant women are being urged not to drink at all after a study found that just half a glass of wine can stop their baby breathing and moving for up to two hours."
–
Daily Mail
World Birth Defects Day Social Media Campaign

Be a part of this social media campaign through Thunderclap to raise awareness of World Birth Defects Day on March 3. The following message will be posted on social media: Birth defects affect 1 in 33 infants worldwide. It's a major cause of death/disability. Lend your voice! #worldbdday http://thndr.it/1Ab9njC
---
Policy News
State-funded Pregnancy Test Dispensers Debut in Alaska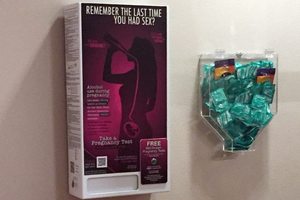 "Inside the women's bathroom at the Peanut Farm Bar and Grill, a dispenser hangs on the wall… At the touch of a green button, a free pregnancy test drops to the bottom of the dispenser… part of a two-year, $400,000 state-funded study pushed by Sen. Pete Kelly, R-Fairbanks." –
Alaska Dispatch News
Study Puts Price Tag on FASD in Canada
"A ground-breaking national study [in Canada] is quantifying the annual economic cost of [FASD] at up to $2.3 billion. And that's a "very conservative" calculation of the costs of extra health care, speech therapy, special education and law enforcement for kids and adults, study author Lana Popova says." –
The Observer
Bill to Appropriate Funding for FASD Prevention in Minnesota
A bill in Minnesota "would appropriate $4 million from the General Fund during the 2016-17 biennium to the Minnesota Organization on Fetal Alcohol Syndrome, which offers grants to regional partnerships aimed at reducing FASD in babies."
–
Minnesota House of Representatives Public Information Services
---
Research
Emotion Recognition in Children with FASD
"The current study examines emotion-recognition abilities in children with FASD, as it plays a central role in social interaction." -
Child Neuropsychology: A Journal on Normal and Abnormal Development in Childhood and Adolescence
Medications Used in the Treatment of Disruptive Behavior in Children with FASD
"The objective of this review is to familiarize professionals caring for children with FASD with stimulants and other drugs for ADHD, and the second generation antipsychotic risperidone - for aggressive and defiant behaviors." -
PubMed
Prenatal Drug Use and Newborn Health: Federal Efforts Need Better Planning and Coordination
"The proposed action outcome of this US Government Accountability Office (GAO) study is identification of a single coordinator for studies and initiatives relating to opioid-dependency in pregnancy. The driver for it appears to have been more concern for prevention and management of Neonatal Abstinence Syndrome (NAS) and its impact on U.S. newborn health, and less on the longer-term treatment needs of the mothers.
---
Webinars
Free NOFAS Webinar: Treating FASD with Nutritional Interventions
March 18, 2015. 2:00 PM – 3:00 PM EST.
This webinar features Jeffrey R. Wozniak, Ph.D., Associate Professor, Department of Psychiatry, University of Minnesota. Dr. directs the Child and Adolescent Neuropsychology Clinic in the Department of Psychiatry where he sees patients with a variety of neurodevelopmental, neurological, and psychiatric conditions.
---
Events
The 6th International Conference on FASD
March 4-7, 2015. Vancouver, BC, Canada. "This advanced level conference continues to bring together experts from multiple disciplines to share international research. From the pure science, to prevention, diagnosis and intervention across the lifespan, the conference will address the implications of this research and promote scientific/community collaboration. It provides an opportunity to enhance understanding of the relationships between knowledge and research and critical actions related to FASD. First held in 1987, the conference brings together people passionate about this work in a stimulating environment where they can learn and forge new partnerships."
NOFAS-UK Accredited Training Day for Health Professionals
March 10, 2015. London, England. "As a health professional, what do you tell a pregnant woman about alcohol? How might alcohol affect the baby? When is it safe to drink? Is it safe to drink at all? What is the best way to discuss alcohol with a pregnant woman? Get the answers at an RCM CPD accredited training day. Doctors, Midwives, and mothers of children with alcohol related disabilities will present the evidence."
Ounce of Prevention Conference
April 7, 2015. Worcester, Massachusetts. "This event is sponsored by the Massachusetts Department of Public Health."
Call for Presentations: MOFAS FASD Matters Conference
November 19-20, 2015. Brooklyn Park, Minnesota. MOFAS is looking for presentations that: provide new information, ideas and solutions for families, agencies, and systems to implement, share innovative strategies, tools, and best practices, increase the knowledge, skills, and abilities of those living and/or working with someone with an FASD.
---
Please send suggested items for the roundup (events, articles, research) to information@nofas.org

The content of the NOFAS Weekly Roundup does not necessarily reflect the official positions or views of NOFAS.

The NOFAS Weekly Roundup is edited by Andy Kachor.