| | |
| --- | --- |
| | |
Volume 5, Issue 38
NOFAS News
NOFAS FREE Webinar: How to Do "FASD-Informed Care"
September 24, 2014. 2:00 PM – 3:00 PM EST. This webinar features Dr. Heather Carmichael Olson, PhD. on "Adapting Existing Treatments, Adopting New Interventions."
Statement on NOFAS Gala from the Italian Ambassador to the U.S.
His Excellency the Ambassador of Italy Claudio Bisogniero says, "It was good to welcome back NOFAS this year at our Embassy in support of such an important cause. Italy is strongly committed to raising awareness of Fetal Alcohol Spectrum Disorder."
Community News
Canadian Liquor Store Ads Urging Pregnant Women to Avoid
Alcohol Sparks Complaint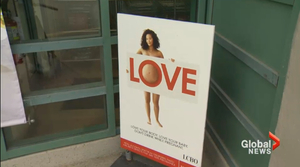 "A liquor retailer's campaign to discourage pregnant women from consuming alcohol has been described by one Toronto woman as "offensive and wrong on so many levels." –
Global News Canada
Nunavut FASD Posters Provoke Strong Reaction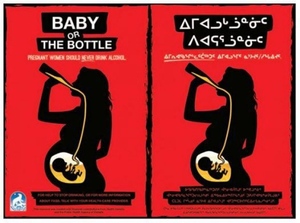 "The Nunavut [Canada] government's dramatic new campaign to prevent fetal alcohol spectrum disorder is provoking a strong reaction from residents." –
CBC News
The Guardian Article on Drinking and Pregnancy
This article examines the research on light drinking during pregnancy, citing studies that suggest, "even a small amount of prenatal alcohol use may increase the risk for prolonged effects on a child's mental health."
Personal Stories
Man with FASD Teaches Others
"Myles Himmelreich is from Calgary and was brought in by the Prince Albert FASD Committee to speak about his personal experience on Wednesday at an FASD Awareness event." –
Prince Albert Daily Herald
Woman Given Award for Helping Families Living with FASD
"Nora Boesem's work in helping families who have a child with FASD has earned her a lot of thanks over the years. Still, she was surprised by the $1,000 she was recently given by Jolly Time Pop Corn for providing a helping hand. The Newell woman was one of 100 people around the country given the Kernels of Kindness award for her work in the local community." –
Rapid City Journal
Profile of Crystal, 19-year old Woman with FASD
"Despite battling FASD, Crystal scored average to above average on her social recognition skills at her last mental evaluation. Crystal also walked with her graduating Foley High School class last spring, earning a graduation party in her backyard." –
Winona Daily News
Public Health/Policy
Planning and Implementing Screening and Brief Intervention for Risky Alcohol Use: A Step-by-Step Guide for Primary Care Practices
This guide was developed by the CDC National Center on Birth Defects and Developmental Disabilities. SBI entails health professionals asking patients a few short questions to identify drinking patterns, followed by a brief conversation about these patterns and referral to treatment if needed. This guide is an important tool to help primary care practices implement SBI to reduce the burden of health problems associated with excessive alcohol use.
Judge Calls Indefinite Jail Terms for FASD Sufferers Inappropriate
Australian "Chief Justice Wayne Martin has said it is not appropriate for people FASD to be indefinitely locked up under laws for the mentally impaired charged with crimes." –
ABC News Australia
Research News
Dietary Intake, Nutrition, and FASD
This study aims to "describe the nutritional status of women from a South African community with very high rates of FASD. Nutrient intake (24-h recall) of mothers of children with FASD was compared to mothers of normal controls." –
Science Direct
Do Pregnant Women Heed Alcohol Warning Labels?
"In a study review published in 2014 in The International Journal of Alcohol and Drug Research, a team of Canadian researchers assessed the effectiveness of alcohol warning labels in reducing the number of people ultimately impacted by FASD." –
Journey Centers
Recovery Month
National Recovery Month Website
September is National Recovery Month. "In its 25th year, Recovery Month promotes the societal benefits of prevention, treatment, and recovery for mental and substance use disorders… Recovery Month spreads the positive message that behavioral health is essential to overall health, that prevention works, treatment is effective and people can and do recover."
Webinars
FREE Webinar: How to Do "FASD-Informed Care"
September 24, 2014. 2:00 PM – 3:00 PM EST. This webinar features Dr. Heather Carmichael Olson, PhD. on "Adapting Existing Treatments, Adopting New Interventions."
FASD: Supporting Across the Lifespan
September 24, 2014. 12:00 PM – 1:30 PM EST. "Families with loved ones diagnosed with an FASD are often caught up in the day to day challenges of raising their children, but in the back of their minds, they worry about the future… Families need support and encouragement from professionals in looking at the lifespan of their loved ones."
Child Welfare System and Adolescents with FASD
October 2, 2014. 1:00 PM – 2:15 PM CST. "Presented by Sydney L. Gardner, President, Children and Family Futures, Inc. This webinar is especially geared to social workers and public health officials. Guest facilitator, Sydney L. Gardner, President, Children and Family Futures, Inc., will explore the issues that child welfare systems need to address to support adolescents with FASD and their families."
The Impact of Prenatal Alcohol Exposure on the Eye and Vision
October 22, 2014, noon – 1:30 pm CDT. "MOFAS will host a fascinating webinar presented by Dr. Ray Areaux an Ophthalmologist and professor at the University of Minnesota. The webinar will explore the impact of prenatal alcohol exposure and conditions, such as optic nerve hypoplasia. The webinar is designed for healthcare professionals."
Webinar: FASD Basics
October 29, 2014, 1:30 pm – 3:00 pm CDT. "MOFAS will present the FASD Basics designed to provide an introduction to Fetal Alcohol Spectrum Disorders. This webinar is designed for primary and behavioral health care providers, social workers, educators, and other professional who work with individuals with an FASD and their families."
Events
Healthier Pregnancy: Tools and Techniques To Best Provide ACA-Covered Preventive Services
September 23, 2014. 9:00 AM – 10:30 AM EST. "This event will focus on the following topics using trauma-informed care principles: Tobacco, Alcohol, Depression, Intimate partner violence, Obesity, Breastfeeding."
FASD Action Summit
September 26, 2014. Moline, Illinois. "Join national experts in the field of FASD as they present the latest research and practices regarding prevention, diagnosis and strategies for living with the neurodevelopmental conditions associated with the use of alcohol during pregnancy."
Workshop: FETAL ALCOHOL & OTHER NEUROBEHAVIORAL CONDITIONS
October 16, 2014. Portland, Oregon. "The workshop will educate you on the current status of research for identification and on a best practices approach for treatment and accommodations. The goal is to increase understanding, reduce frustration, and expand options. Case examples of successful diagnosis, treatment and accommodations are central to this training."
2014 Alberta FASD Conference
October 20-21, 2014. Edmonton, Alberta, Canada. "The Government of Alberta invites you to join us in this important multidisciplinary conference focused on FASD and its impact on individuals, families, communities and society at large. The conference will feature keynote presentations by Hayley Wickenheiser, Michael J. Kendrick, Peter Choate and Drew Dudley, and over 35 breakout sessions discussing the latest practices in FASD prevention, assessment and support."
Struggling in School: Making Sense of IEPs, 504s, and Your Child's Right to an Education
October 25, 2014. Calverton, Maryland. "Is your child struggling in school? Deciding how to take the next step in supporting your child's education can be a daunting task. Educational jargon, contradictory advice and excessive red tape only make the process more difficult. Adoptions Together has created a training to help clarify the process of helping your child receive an appropriate education."
FASD: A Focus on Congenital Heart Defects
November 4, 2014. St. Petersburg, Florida. "CME accredited course. FASD is a world-wide epidemic. The purpose is to provide current information on effects of alcohol on the developing cardiovascular system in addition to neural effects and the societal impact. Current research and studies will be addressed."
Conference: FASD and Human Rights
November 13-14, 2014. Brooklyn Park, Minnesota. Registration is open for the annual FASD matters conference. This year's theme is FASD and Human Rights. We have exciting keynotes planned for the event.
Please send suggested items for the roundup (events, articles, research) to information@nofas.org

The content of the NOFAS Weekly Roundup does not necessarily reflect the official positions or views of NOFAS.

The NOFAS Weekly Roundup is edited by Andy Kachor.