| | |
| --- | --- |
| | |
Volume 6, Issue 3
NOFAS News
NOFAS Welcomes New Staff Member Melanie Ruhe
Welcome the newest member of our NOFAS team, Melanie Ruhe! Melanie joins NOFAS as our Program Coordinator.
Free NOFAS Webinar: Triumph: Educating Students with an FASD
January 21, 2015. 2:00 PM – 3:00 PM EST. The webinar features Sister Suzette Fisher of Double Arc/NOFAS Ohio. Sr. Suzette earned her Master and Specialist Degrees in Education from Bowling Green State University. In 1992 she co-founded Double ARC and soon after became immersed in the field of FASD.
Community News
1 in 8 Children in Australian Community Have FAS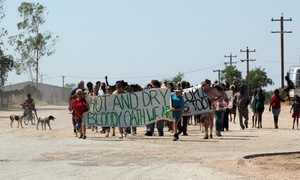 A community in Australia with shockingly high levels of fetal alcohol syndrome is being praised for its response. A study found one in eight children born in the Fitzroy Valley have FAS, the highest level recorded in Australia. "Dr James Fitzpatrick, a pediatrician who has been working in the Fitzroy Valley since 2008 and lead author on the study, said the community should be commended for exposing the issue." –
The Guardian
View the full study here
.
Interview with Young Special Olympian with FASD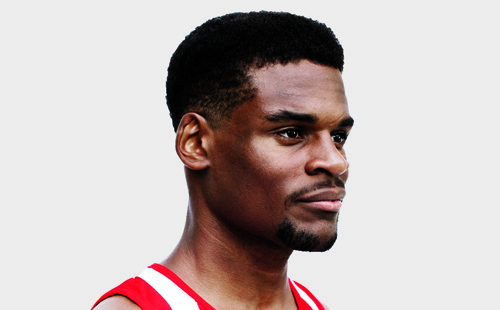 The SAMHSA FASD Center for Excellence Ask the Expert column features an interview with Andrew Peterson, 21, who lives with FASD. Andrew "has become an accomplished competitive runner, a winner of multiple Gold medals in the Special Olympics, an inspiring speaker and coach, and a recent finalist for the cover of Runner's World magazine."
15-year old Tristan Lives with FASD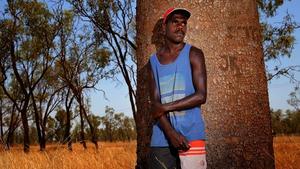 "I like going hunting, I like going fishing, I like swimming," said the boy who once was barely able to put two sentences together and could not control impulsive behavior." –
The Australian
Story of FASD Diagnostic Clinic in Alaska
Ric Ianolin opened the first FASD multidisciplinary diagnostic clinic in Juneau, Alaska. –
Juneau Empire
Research
The Atlantic: ADHD Can Actually Be FASD
"The number of kids who are diagnosed with ADHD these days is huge—and growing. Reported cases of the disorder have increased by 42 percent since 2003. But a new study suggests that some of these children might actually be suffering from a different condition that often goes undetected."
High Rates of Missed Diagnoses of Fetal Alcohol Syndrome
"Among youth, the rate of missed diagnosis or misdiagnosis of fetal alcohol spectrum disorders is 86.5%, according to a study published online Jan. 12 in Pediatrics." –
HCP Live
Better-off Women More Likely to Drink Alcohol in Pregnancy
"Women with higher levels of income and education are more likely to drink alcohol weekly during their pregnancy, new figures have shown… The findings are from a new report, Maternal Health Behaviours and Child Growth in Infancy, published as part of the Growing Up in Ireland study." –
The Irish Times
Policy
School District Implements Training, Curriculum for FASD
"The Kenai Peninsula Borough School District [in Alaska] is continuing to expand and evolve outreach for students diagnosed with FASD… Deb Evensen, who teaches and moderates FASD curriculum and training throughout the school district, said the level of education being taught in Kenai Peninsula schools surrounding the disability is almost unique."-
Peninsula Clarion
Canada to Create FASD Diagnostic Team for Adults
"The Yukon is going to train a team of doctors and psychologists to diagnose adults with FASD. Yukon already has FASD diagnostic teams for children and youth, but experts from southern Canada visit to diagnose adults." –
CBC News
U.K. MP Co-sponsors Bill to Combat FASD
"Tim Loughton MP has co-sponsored a backbench bill, along with colleagues across the political spectrum, to introduce statutory labeling on alcoholic beverages warning of the negative effects that drinking while pregnant can have." –
Worthing Daily
Public Health
News Video: Group Encourages Pregnant Women to Avoid Alcohol
"In conjunction with National Birth Defects Prevention Month, the Mothers and Babies Perinatal Network is encouraging all pregnant women to make what the Centers for Disease Control and Prevention calls a "PACT." PACT stands for Plan ahead, Avoid harmful substances, Choose a healthy lifestyle and Talk to your doctor." –
Binghampton News 32
Hazelden's New Online Master's Program
"The Hazelden Graduate School of Addiction Studies is proud to announce our new online degree, the Master of Arts in Addiction Studies: Integrated Recovery for Co-Occurring Disorders."
Webinars
Triumph: Educating Students with an FASD
January 21, 2015. 2:00 PM – 3:00 PM EST. The webinar features Sister Suzette Fisher of Double Arc/NOFAS Ohio. Sr. Suzette earned her Master and Specialist Degrees in Education from Bowling Green State University. In 1992 she co-founded Double ARC and soon after became immersed in the field of FASD.
Events
Developmental Disabilities Day Rally
January 26, 2015. Richmond, Virginia. This rally is to support the provisions that protect people with disabilities and add funding into the under-funded Virginia system.
Papillion Center FASD Conference
January 30, 2015. Nashville, Tennessee. Strategies for Education: Understanding FASD and Children from Hard Places. "Do you live with, teach, or work with a child from a hard place? Do you find yourself wondering how to best help the child in your care? If so, this conference is for you. We will be covering the "why" behind the behaviors and the "how" to help makes things different. You will leave this conference with a "tool box" of usable information and a greater understanding for the children in your care."
FASD Forum and Training
February 4-6, 2015. Juneau, Alaska. "This four-day forum will offer strategies for addressing FASD — for parents, teachers, attorneys, judges, behavioral health/developmental disability providers, medical professionals, probation and corrections, and others."
FASD Day at the Capitol
February 24, 2015. St. Paul, Minnesota. "Come together with other advocates to learn about the importance of advocating for FASD issues. Speakers will provide information on the how to effectively advocate and tell your story. You will have the opportunity to dig deeper into the proposed legislation that will affect the FASD community."
The 6th International Conference on FASD
March 4-7, 2015. Vancouver, BC, Canada. "This advanced level conference continues to bring together experts from multiple disciplines to share international research. From the pure science, to prevention, diagnosis and intervention across the lifespan, the conference will address the implications of this research and promote scientific/community collaboration. It provides an opportunity to enhance understanding of the relationships between knowledge and research and critical actions related to FASD. First held in 1987, the conference brings together people passionate about this work in a stimulating environment where they can learn and forge new partnerships."
NOFAS-UK Accredited Training Day for Health Professionals
March 10, 2015. London, England. "As a health professional, what do you tell a pregnant woman about alcohol? How might alcohol affect the baby? When is it safe to drink? Is it safe to drink at all? What is the best way to discuss alcohol with a pregnant woman? Get the answers at an RCM CPD accredited training day. Doctors, Midwives, and mothers of children with alcohol related disabilities will present the evidence."
Ounce of Prevention Conference
April 7, 2015. Worcester, Massachusetts. "This event is sponsored by the Massachusetts Department of Public Health."
Please send suggested items for the roundup (events, articles, research) to information@nofas.org

The content of the NOFAS Weekly Roundup does not necessarily reflect the official positions or views of NOFAS.

The NOFAS Weekly Roundup is edited by Andy Kachor.