| | |
| --- | --- |
| | |
Volume 5, Issue 25
NOFAS Statement:
NOFAS Supports Pregnancy Tests in Bars to Prevent FASD
NOFAS supports a new FASD prevention program in Alaska to put free pregnancy tests in the restrooms of 20 bars and restaurants. This program is a two-year, $400,000 project funded by the state of Alaska and led by Dr. David Driscoll, Director of the University of Alaska at Anchorage's Institute for Circumpolar Health Studies (ICHS).
Tools
New CDC Materials Available on FASD
"New, free materials are available to help you promote alcohol-free pregnancies to women in your communities... The set of materials include print products (a brochure and three posters) that are available to order and downloadable. Several social media tools, such as banners, badges, and e-cards are also available."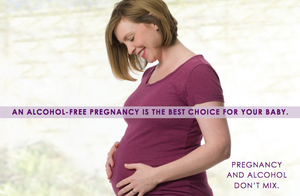 Research News
Gross Motor Deficits in Children Prenatally Exposed to Alcohol: A Meta-analysis
"Gross motor (GM) deficits are often reported in children with prenatal alcohol exposure (PAE), but their prevalence and the domains affected are not clear. The objective of this review was to characterize GM impairment in children with a diagnosis of fetal alcohol spectrum disorder (FASD) or "moderate" to "heavy" maternal alcohol intake." -
Pediatrics
National News Reports on Pregnancy Tests in Bars:
This story, first reported in the
Anchorage Daily-News
and featured in last week's Roundup, got a tremendous amount of national news coverage, including:
NBC News/The Today Show
TIME Magazine
FOX News
USA Today
"Internet's Ridiculous Uproar Over Bar Bathroom Pregnancy Tests"
This article says, "Word spread fast online about Alaska's initiative to put pregnancy tests in bar bathrooms. Here's why the tests are a good, and necessary, idea." -
The Daily Beast
FASD Community News
Sharp Rise in Babies Born with FASD in the U.K.
"The number of diagnosed cases of foetal alcohol syndrome in those born to women who drink during pregnancy has tripled since records of the debilitating condition were first kept 16 years ago… Cases are up 37% since 2009-2010. Experts say the figures, for England only, suggest an improved ability to diagnose the condition but also a continued failure to deal with alcohol abuse. –
The Guardian
FASD School Program Engages Students with Video Game
"Students with FASD at David Livingston School have the opportunity to participate in a new program designed for the PlayStation generation. The school is at the forefront of FASD research, with a class designed for the needs of kids with the disorder. In the middle of class, 11-year-old Monique can put down her books and play a video game. "It's fun," said Monique - and that's why it works. Caribbean Quest is a game specifically designed for children living with FASD. To succeed, the kids must develop memory, planning and patience skills often lacking in many kids with FASD." –
CTV News Winnipeg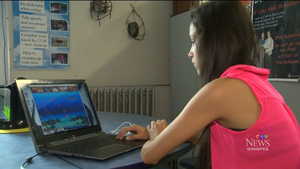 Events
Supporting Children Affected by Parental Co-occurring Disorders: Substance Abuse, Mental Illness, HIV
June 30 - July 2, 2014. Seattle, Washington. "The ​National ​AIA ​Resource ​Center ​invites ​you ​to ​attend ​a ​ national ​symposium ​tasked ​with ​formulating ​an ​informed ​response ​ to ​address ​the ​needs ​of ​children ​whose ​parents ​have ​ co-occurring ​disorders."
FASD Training
MILE Instructor Training
August 1 & 2, 2014. Atlanta, Georgia. "The training consists of a 1½ day theoretical and hands on model, where participants practice the Math Interactive Learning techniques, developed for children with FASD."
Please send suggested items for the roundup (events, articles, research) to information@nofas.org

The content of the NOFAS Weekly Roundup does not necessarily reflect the official positions or views of NOFAS.

The NOFAS Weekly Roundup is edited by Andy Kachor.