| | |
| --- | --- |
| | |
Volume 5, Issue 30
NOFAS Statement
NOFAS Opposes Criminalizing Alcohol Use by Pregnant Women
NOFAS opposes any law or policy that would impose a criminal penalty on pregnant women for drinking alcohol. Alcohol use during pregnancy is a serious problem, yet criminalization is not a solution.
NOFAS Webinar
Free Webinar: Animal Model-based FASD Research: Insights Regarding Alcohol-induced Abnormal Development
August 20, 2014. 2:00 PM - 3:00 PM. Free webinar presented by Kathleen K. Sulik, Ph.D. The study of animal models allows careful analyses of abnormal development resulting from maternal alcohol use. This research has shown that maternal alcohol administration at times corresponding to specific periods during the human 1st trimester yields a spectrum of stage of exposure-dependent structural abnormalities of the brain as well as the face.
Community News
NOFAS Staff Featured in Brazil News Video on FASD
This news piece is produced for Brazil TV news. The video, in Spanish, features NOFAS President Tom Donaldson and Vice-President Kathy Mitchell. The video also features the story of Tania, a young woman living with FASD who has spoken at numerous NOFAS events, and her mother Cynthia. –
Globo.com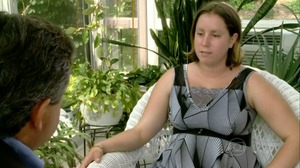 Circle of Hope Summer Newsletter
This newsletter features the story of Lisa Gladwell, a mother who drank while pregnant, lost parental rights to her children, and is now sober and an advocate for women in recovery.
Summer Camp for Kids with FASD in Canada
"Camp Unity in Ontario, Canada is a six-week program with the goal to bridge the summertime gap in learning between June and September. "That summer learning loss can be particularly acute for those with FASD." –
Brantford Expositor
Policy/Public Health
Announcing CDC's Alcohol SBI Implementation Guide for Primary Care
The CDC has a new resource: "Planning and Implementing Screening and Brief Intervention for Risky Alcohol Use: A Step-by-Step Guide for Primary Care Practices." "This guide provides detailed steps and resources to help staff in any primary care practice implement alcohol SBI."
Alaska Governor Signs FASD Legislation
Alaska Governor Parnell signed Senate Concurrent Resolution 13, which urges the governor to increase the capability of rapid screening for FASD within state agencies and to expand residential substance abuse treatment services in Alaska for pregnant women experiencing drug or alcohol addiction challenges." -
Alaska Native News
Public Health Association of Australia Submission to Northern Territory Select Committee on Action to Prevent FASD
This document focuses on actions the Australian government can take to reduce the effects of FASD.
Research News
Alcohol and Fetal Brain Development: An Interview with Dr. Rajesh C. Miranda
This new "Ask the Expert" Column from the FASD Center for Excellence features Dr. Rajesh C. Miranda, a professor with the Department of Neuroscience and Experimental Therapeutics at Texas A&M and a past-President of the FASD Study Group (FASDSG).
Effects of Moderate Prenatal Ethanol Exposure and Age on Social Behavior
This study in the journal
Behavioural Brain Research
looks at the effects of prenatal alcohol exposure on social behavior, spatial response perseveration errors and motor behavior.
Webinars
FASD Definition, Prevalence, and a Practical Approach to Diagnosis
July 31, 2014. 12:30 PM – 2:00 PM EST. "Fetal Alcohol Spectrum Disorders are the most common and preventable cause of developmental disability in the world. This presentation will cover background, defining terms and active studies regarding prevalence and clinical manifestations."
FASDs: Roles, Referrals, and Reimbursement
August 13, 2014 at 3 pm ET (30 minutes). Webinar though CDC/NCBDDD cooperative agreement with The American Academy of Pediatrics (AAP). "The roles, referrals and reimbursement session will provide primary care clinicians with the tools they need to work with families and children who have or may have an FASDs. Dr Wargowski will identify the appropriate professionals needed to build an FASD team and discuss options for community based resources for referral and treatment. Billing, coding and reimbursement will also be discussed."
FASD: Prevention & Intervention, Part I
August 18, 2014. 12:30PM – 2:00 PM EST. Offered by The Frontier Regional FASD Training Center. Presenter: Susan Doctor, Ph.D. "This presentation will be the first one in a series… this workshop will take participants on a journey that enfolds the fields of prevention, intervention and ethics within the FASD domain. Initially each of the three areas will be addressed separately and then woven together to form the comprehensive pattern of optimal advocacy for those with an FASD."
Part II on September 15, 2014.
FASDs: Communication, Care Plans, and Care Coordination
August 27, 2014 at 3 pm ET (30 minutes). Webinar though CDC/NCBDDD cooperative agreement with The American Academy of Pediatrics (AAP). "The communication, care coordination and co-management session will confirm the importance of a medical home and its role in working with patients and families. Drs Matthias and Chasnoff will review the development of comprehensive care plans and present several case studies to demonstrate different approaches to care coordination and co-management."
Events
Frontier Regional FASD Training Center In-Person Trainings
.
In order to provide a comprehensive recipe of advocacy for those with an FASD, this workshop will take participants on a journey that enfolds the fields of prevention, intervention and ethics within the FASD domain.
Denver, CO - July 30, 2014
.
Boise, ID - August 13, 2014
.
Salt Lake City, UT - September 11, 2014
.
Cape Cod Symposium on Addictive Disorders
September 11-14, 2014. Hyannis, MA. "At CCSAD, expect to mingle with Physicians, Nurses, Psychologists, Private Practitioners, Employee Assistance Professionals, Social Workers, Professional Counselors, DOT/SAP Professionals, Chemical Dependency Counselors, Marriage and Family Therapists, Rehabilitation Counselors, Alcoholism and Drug Abuse Counselors, and more."
NOFAS International Gala.
September 17, 2014. Washington, DC. Gala celebrating 25 years of NOFAS at the Embassy of Italy. Honoring: His Excellency the Ambassador of Italy Claudio Bisogniero, The Honorable Tom Harkin, and The Honorable Lisa Murkowski.
ATTACh Conference, Trauma-Informed Treatment: The Intersection of Attachment, Science, and Hope
September 17-20, 2014. Orlando, Florida. "This conference brings together a global network of professionals and parents for transformative workshop sessions with leading experts in the field of trauma and attachment. Dr. Ira J. Chasnoff, leading researcher in the field of child development and the effects of maternal alcohol and drug use on the newborn infant and child, will present an all-day Pre-Conference training on September 17th."
FASD Action Summit
September 26, 2014. Moline, Illinois. "Join national experts in the field of FASD as they present the latest research and practices regarding prevention, diagnosis and strategies for living with the neurodevelopmental conditions associated with the use of alcohol during pregnancy."
FASD Awareness Day
List of FASD Day Events
Please submit your organization's FASD Day event for NOFAS to include on our website. International FASD Awareness Day is September 9, 2014.
Research Study
Study on Grandparent Kinship
You are invited to participate in a research study on grandparents who are responsible for the sole care of their grandchildren.
FASD Training
MILE Instructor Training
August 1 & 2, 2014. Atlanta, Georgia. "The training consists of a 1½ day theoretical and hands on model, where participants practice the Math Interactive Learning techniques, developed for children with FASD."
Call for Presenters
MOFAS is Seeking Applications for Presenters for the 2014 Annual FASD Matters Conference
November 13 - 14, 2014. Minneapolis Marriott. "We are looking for presentations with a human rights focus that: provide new information, ideas and solutions for families, agencies, and systems to implement share innovative strategies, tools, and best practices increase the knowledge, skills, and abilities of those living and/or working with someone with an FASD."
Please send suggested items for the roundup (events, articles, research) to information@nofas.org

The content of the NOFAS Weekly Roundup does not necessarily reflect the official positions or views of NOFAS.

The NOFAS Weekly Roundup is edited by Andy Kachor.