| | |
| --- | --- |
| | |
Volume 6, Issue 1
NOFAS News
Free NOFAS Webinar: Triumph: Educating Students with an FASD
January 21, 2015. 2:00 PM – 3:00 PM EST. The webinar features Sister Suzette Fisher of Double Arc/NOFAS Ohio. Sr. Suzette earned her Master and Specialist Degrees in Education from Bowling Green State University. In 1992 she co-founded Double ARC and soon after became immersed in the field of FASD.
Community News
'Women on the Wagon' Club Together to Cut Back on Drinking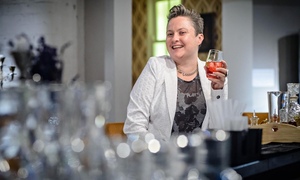 "A new wave of clubs and websites is springing up to support the growing numbers of women who are worried about their alcohol intake and want help to cut back. Forget the wine-soaked book club meetings: joining the rise and rise of WoWs (Women on the Wagon) is a distinct trend for 2015." –
The Guardian
Preventing Un-Adoption Tragedies
This article discusses "un-adoption" or disrupted international adoptions, including from Eastern Europe where many children are affected by FASD. The article states, "many adopt internationally because they feel unprepared to deal with the special needs of children coming from foster care. Orphanages provide bios of children that are often incomplete, inaccurate, and downplay problems." –
Huffington Post
Research News
FASD Increased Psychosocial Issues in Adulthood
"People with fetal alcohol syndrome as children may have a greater level of psychosocial outcomes as they grow older, according to a Swedish study… They found that adults in the FAS group were more likely to have received special education (25% vs. 2%), be unemployed (51% vs. 15%) and receive a disability pension (31% vs. 3%) when compared with the subgroup. –
Healio
Fake Bar Part of Research into Anti-drinking Drug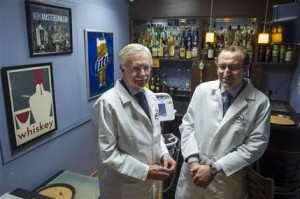 "The replica of a fully stocked bar inside the hospital at the National Institutes of Health is an important part of the experiment. Researchers believe that sitting in the dimly lit bar-laboratory should cue the volunteers' brains to crave a drink, and help determine if the pill they're testing counters that urge." –
New Jersey 101.5
Policy News
A Disabilities Act, Long in Planning, is Finally Law
"Before leaving for Christmas vacation, President Obama signed a law that allows people with disabilities to open tax-free savings accounts to pay for certain life expenses. That's a big deal. Until now, people with disabilities couldn't do what the rest of us can — set aside money, safe from the IRS, for certain purposes. Before this law, money saved outside a trust account disqualified those with disabilities from Medicaid-based benefits and Social Security. The Achieving a Better Life Experience, or "ABLE" Act, dramatically changes that, said Representive Ander Crenshaw, the Florida Republican who fought for it." –
Boston Globe
Pregnant Woman Challenging Wisconsin Protective Custody Law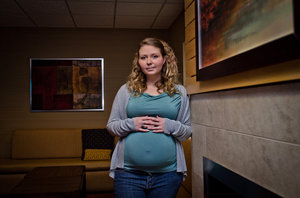 "For the second time, a pregnant Wisconsin woman has challenged a state law that landed her in jail after she admitted to past drug use while seeking prenatal care. Tamara Loertscher, 30, of Medford was jailed in Taylor County for 18 days — including three in solitary confinement — after a judge found her in contempt for refusing to move to a residential treatment center, according to the federal civil rights lawsuit she filed in Madison. The lawsuit claims Wisconsin's so-called cocaine mom statute — meant to provide protection for developing fetuses — is unconstitutional, and seeks an injunction against its further use. The 1998 law lets adult pregnant women suspected of current or past drug or alcohol use that could affect their fetus be held in secure custody and subjected to medical treatment involuntarily" –
Milwaukee Journal-Sentinel
U.K. MP Proposes Laws to Prevent FASD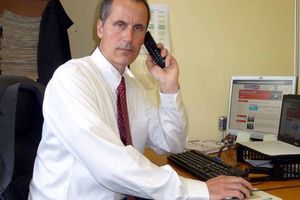 U.K. MP Bill Esterson will present an FASD-related bill on January 7. "He will have 10 minutes to persuade fellow MPs of the need for greater action in protecting unborn babies from the often devastating effects of alcohol during pregnancy. Among the measures the Labour MP will be calling for during his speech will be the introduction of compulsory labels on bottles and cans of alcohol warning about the dangers to unborn babies. Mr Esterson said: "This is a vitally important issue." –
Liverpool Eho
Webinars
How much alcohol can a woman drink during pregnancy and be sure to not harm her baby? Why the answer is none.
January 14, 2015. 2:00 PM – 3:00 PM EST. "Dr. Sandra Kelly will discuss the evidence showing that alcohol during development is harmful to the developing fetus with particular emphasis on the brain. She will discuss the many interacting factors such as improper nutrition, stress, and genetics that can interact with alcohol to increase the likelihood of altered brain function."
Triumph: Educating Students with an FASD
January 21, 2015. 2:00 PM – 3:00 PM EST. The webinar features Sister Suzette Fisher of Double Arc/NOFAS Ohio. Sr. Suzette earned her Master and Specialist Degrees in Education from Bowling Green State University. In 1992 she co-founded Double ARC and soon after became immersed in the field of FASD.
Events
Papillion Center FASD Conference
January 30, 2015. Nashville, Tennessee. Strategies for Education: Understanding FASD and Children from Hard Places. "Do you live with, teach, or work with a child from a hard place? Do you find yourself wondering how to best help the child in your care? If so, this conference is for you. We will be covering the "why" behind the behaviors and the "how" to help makes things different. You will leave this conference with a "tool box" of usable information and a greater understanding for the children in your care."
FASD Forum and Training
February 4-6, 2015. Juneau, Alaska. "This four-day forum will offer strategies for addressing FASD — for parents, teachers, attorneys, judges, behavioral health/developmental disability providers, medical professionals, probation and corrections, and others."
The 6th International Conference on FASD
March 4-7, 2015. Vancouver, BC, Canada. "This advanced level conference continues to bring together experts from multiple disciplines to share international research. From the pure science, to prevention, diagnosis and intervention across the lifespan, the conference will address the implications of this research and promote scientific/community collaboration. It provides an opportunity to enhance understanding of the relationships between knowledge and research and critical actions related to FASD. First held in 1987, the conference brings together people passionate about this work in a stimulating environment where they can learn and forge new partnerships."
Please send suggested items for the roundup (events, articles, research) to information@nofas.org

The content of the NOFAS Weekly Roundup does not necessarily reflect the official positions or views of NOFAS.

The NOFAS Weekly Roundup is edited by Andy Kachor.