| | |
| --- | --- |
| | |
Volume 5, Issue 33
NOFAS Resources
New Webpage for Adults Living with FASD
NOFAS has a new webpage full of resources specifically for adults with FASD. The webpage includes information on the following topics: criminal justice, employment, money, diagnosis in adulthood, health, housing, socializing, and art and music.
NOFAS Video
Video on NOFAS Affiliate Network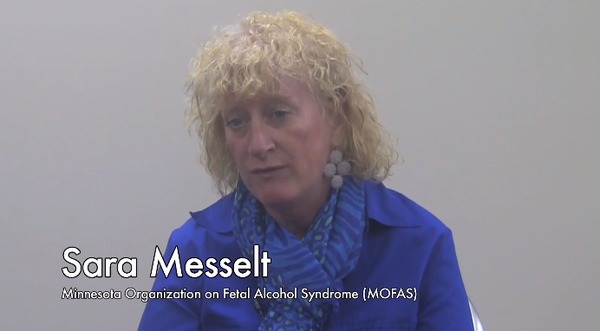 NOFAS has produced this short video featuring highlights from interviews with many representatives of the NOFAS Affiliate Network, a coalition of FASD organizations across the country.
Social Media Campaign
FASD Awareness Day Social Media Campaign
Join NOFAS for a Thunderclap social media campaign. Sign up to send a tweet from your Facebook or Twitter account at the exact same time as all the other participants, on September 9, 2014 at 9:09 AM.
Community News
Alaska Boy Uses Music to Cope with FASD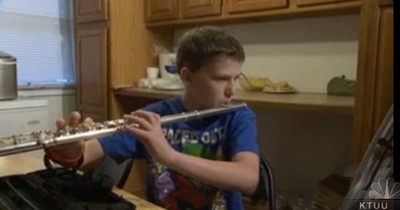 This news video profiles Shaun, a 12-year old boy living with FASD who loves playing the flute. "For Shaun, he's aware of his disorder. He realizes there may be struggles in different areas of his life that other kids may not go through, but Shaun still feels normal. "I know I'm different but everybody's different so it just kind of feels normal to be different," Shaun said." –
KTUU News
Hip-Hop Song and Dance for FASD Awareness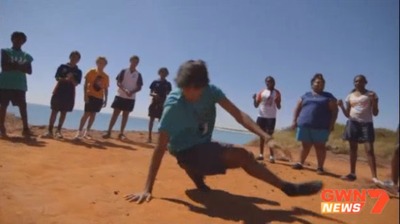 A group in Kimberley, Australia is producing PSA videos with hip-hop song and dance to raise awareness of FASD. –
GWN 7 News
New FASD Program: "Through An Aboriginal Lens"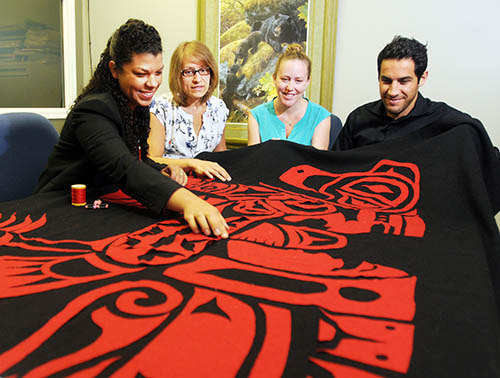 "Maple Ridge's Asante Centre is doing ground-breaking work in the field of FASD, with the new program Through an Aboriginal Lens… An assessment is a tough and trying time for young people and their families, said Allison Pooley, program director for Through an Aboriginal Lens. It's not always easy for a family to accept that alcohol consumption during pregnancy may have harmed a family member. Through An Aboriginal Lens is a way to help First Nations youth and their families get through that." –
Maple Ridge News
Policy/Public Health
Advocates Fight to Have FASD Defined as a Disability
"Disability is being criminalized through the treatment of people with FASD within Australia's justice system, advocates have argued at a Northern Territory inquiry. First People's Disability Network is among the organizations fighting to have the disorders defined as a disability, arguing sufferers are being driven into jails because they have no support from their community." –
The Guardian
Research News
Research Paper: "Alcoholism, Fetal Alcohol Syndrome, and the Native American Woman"
This paper by Britnae Purdy states: "This paper aims to explore the causes and effects of alcoholism as a general ailment, and more specifically fetal alcohol syndrome, on the culture of Native American societies. It will follow a path through the introduction of alcohol to Native American tribes, prevalence of alcohol abuse in those tribes, the causes and effects of Fetal Alcohol Syndrome, and the effectiveness of intervention programs." -
First Peoples Worldwide
NOFAS Webinar
FREE NOFAS Webinar:
Animal Model-based FASD Research: Insights Regarding Alcohol-induced Abnormal Development
August 20, 2014. 2:00 PM - 3:00 PM. Free webinar presented by Kathleen K. Sulik, Ph.D. The study of animal models allows careful analyses of abnormal development resulting from maternal alcohol use. This research has shown that maternal alcohol administration at times corresponding to specific periods during the human 1st trimester yields a spectrum of stage of exposure-dependent structural abnormalities of the brain as well as the face.
Webinars
Does She or Doesn't She? A Women's Health Perspective on Alcohol Use in Pregnancy
August 21, 2014. 2:00 PM – 3:00 PM EST. "This presentation will provide an overview of alcohol dependence from a women's health perspective, with emphasis on alcohol use during pregnancy."
What Educators Need to Know About FASD
August 27, 2014. 12 PM – 1:00 PM CDT. "MOFAS will present a back-to-school webinar focused on interventions for working with children and adolescents with an FASD in a classroom setting. This presentation will be co-sponsored by Education Professional Pal and will offer continuing education credits for educators. Register today for this webinar! Space is limited. Contact: ruth@mofas.org for more information."
FASDs: Communication, Care Plans, and Care Coordination
August 27, 2014 at 3 pm ET (30 minutes). Webinar though CDC/NCBDDD cooperative agreement with The American Academy of Pediatrics (AAP). "The communication, care coordination and co-management session will confirm the importance of a medical home and its role in working with patients and families. Drs Matthias and Chasnoff will review the development of comprehensive care plans and present several case studies to demonstrate different approaches to care coordination and co-management."
Alternatives to Incarceration for Criminal Offenders with Developmental and Intellectual Disabilities
August 28, 2014. 1:30 PM – 2:30 PM EST. "Criminal Offenders with developmental and intellectual disabilities (I/DD) present unique challenges to the criminal justice system seeking to investigate and prosecute crime as well as to the social service system seeking to serve and assist this vulnerable population. Such individuals make up at least 9 – 10% of the prison population and some studies tell us that they may comprise as much as 50% of adult and juvenile offender populations"
SAMHSA: Recovery and Health: Echoing Through the Community
September 15, 2014. 12:00 PM CST. "The webcast will expand the understanding of the role peers play in recovery, foster dialogue at national, state, and local levels on how to integrate peer-based recovery throughout all systems of care, and provide specific, concrete action steps that people can take to foster the spread of peer-based recovery."
FASD Awareness Day
List of FASD Day Events
Please submit your organization's FASD Day event for NOFAS to include on our website. International FASD Awareness Day is September 9, 2014.
Get the
FASD Awareness Day Packet
.
FASD Awareness Day Social Media Campaign
Join NOFAS on Thunderclap
International FASD Day Campaign
Events
Frontier Regional FASD Training Center In-Person Trainings
.
In order to provide a comprehensive recipe of advocacy for those with an FASD, this workshop will take participants on a journey that enfolds the fields of prevention, intervention and ethics within the FASD domain.
Salt Lake City, UT - September 11, 2014
.
Cape Cod Symposium on Addictive Disorders
September 11-14, 2014. Hyannis, MA. "At CCSAD, expect to mingle with Physicians, Nurses, Psychologists, Private Practitioners, Employee Assistance Professionals, Social Workers, Professional Counselors, DOT/SAP Professionals, Chemical Dependency Counselors, Marriage and Family Therapists, Rehabilitation Counselors, Alcoholism and Drug Abuse Counselors, and more."
NOFAS International Gala.
September 17, 2014. Washington, DC. Gala celebrating 25 years of NOFAS at the Embassy of Italy. Honoring: His Excellency the Ambassador of Italy Claudio Bisogniero, The Honorable Tom Harkin, and The Honorable Lisa Murkowski.
ATTACh Conference, Trauma-Informed Treatment: The Intersection of Attachment, Science, and Hope
September 17-20, 2014. Orlando, Florida. "This conference brings together a global network of professionals and parents for transformative workshop sessions with leading experts in the field of trauma and attachment. Dr. Ira J. Chasnoff, leading researcher in the field of child development and the effects of maternal alcohol and drug use on the newborn infant and child, will present an all-day Pre-Conference training on September 17th."
FASD Action Summit
September 26, 2014. Moline, Illinois. "Join national experts in the field of FASD as they present the latest research and practices regarding prevention, diagnosis and strategies for living with the neurodevelopmental conditions associated with the use of alcohol during pregnancy."
Please send suggested items for the roundup (events, articles, research) to information@nofas.org

The content of the NOFAS Weekly Roundup does not necessarily reflect the official positions or views of NOFAS.

The NOFAS Weekly Roundup is edited by Andy Kachor.