| | |
| --- | --- |
| | |
Volume 5, Issue 51
NOFAS News
Help NOFAS Get 4,000 Likes on Facebook!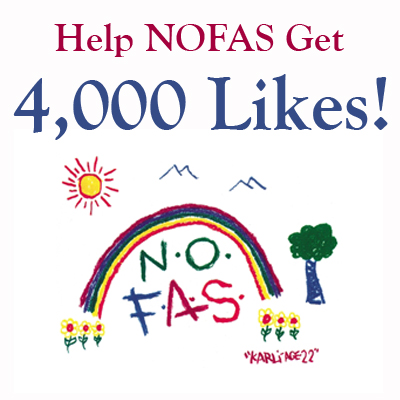 We are so close to 4,000 likes! Please invite your friends to like NOFAS on Facebook and support our work helping people living with FASD and preventing alcohol-exposed pregnancies!
School Event Raises FASD Awareness, Benefits NOFAS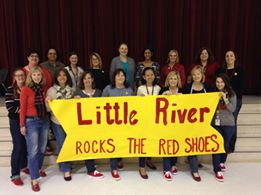 A BIG Thank you to Little River Elementary School and teachers Alyson Manning and Jen Mitkowski for organizing an FASD Awareness Fundraiser. Attendees donated to NOFAS and showed support by wearing red shoes. Thank you for caring about FASD and educating others about methods of supporting students with FASD.
Policy
Are Pregnant Women Being Given Unduly Harsh Jail Sentences?
"Some judges are giving pregnant women "far harsher" sentences than men get for the same drug offenses, a study says. And doctors are among those saying it has a chilling effect on prenatal care, which means they may do more harm than good for the babies these women are carrying." –
Deseret News
Fairbanks, Alaska Hosts Meetings About FASD
"Last week, more than 130 people from Alaska Native communities throughout the state met in Fairbanks as part of an effort to bring together so-called "community doers" to discuss and collaborate on solutions to fetal alcohol syndrome and other problems facing Alaska. The event was made possible through a partnership between the state, a group [State Sen. Pete] Kelly works with called Empowering Hope and the First Alaskans Institute." –
News Miner
Community News
Family Advocates for Legal Definition of FASD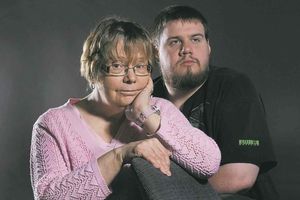 "The Winnipeg family of Christopher Surbey has a strong interest in the political debate about whether judges should have more flexibility when sentencing criminals who have FASD. They believe the justice system failed Christopher, who had FASD and was stabbed to death when he was 17… When he landed in court for assaulting staff and damaging property at Macdonald Youth Services, there was no accounting for the brain injury that no one could see." –
Winnipeg Free Press
Happy Holidays from Maastricht University Medical Center GKC FAS Team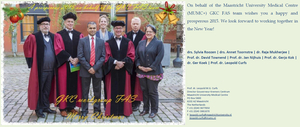 Public Health
Will Classism and Racism Doom FASD Prevention Efforts?
This article by Ira J. Chasnoff argues that doctors are often resistant to ask "white, middle class women with private insurance" about their alcohol use during pregnancy. "The physicians make it clear – that's not the population at risk. Understand that these attitudes stand in stark contrast to the data that repeatedly have shown through a number of national studies by [CDC and SAMHSA] that white, middle class women are the group of women most likely to drink alcohol during pregnancy." –
Psychology Today
2015 National Birth Defects Prevention Month Packet (PDF)
"In anticipation of the upcoming Birth Defects Prevention Month (January), the National Birth Defects Prevention Network (NBDPN) has released the 2015 National Birth Defects Prevention Month packet. The theme of the packet is "Making Healthy Choices to Prevent Birth Defects – Make a PACT for Prevention."
Research News
Fetal Alcohol Forum: December 2014 Edition (PDF)
NOFAS-UK has just released the new 12
th
edition of Fetal Alcohol Forum. This includes original articles by FASD experts, research abstracts, FASD news, press release, and media articles. Articles include "The Importance of Screening for FASD in Criminal Justice Settings" and "Fine motor skills in children with prenatal alcohol exposure or fetal alcohol spectrum disorder."
Research Team Developing Test to Identify Biomarkers
That Can Assess Fetal Neurodevelopment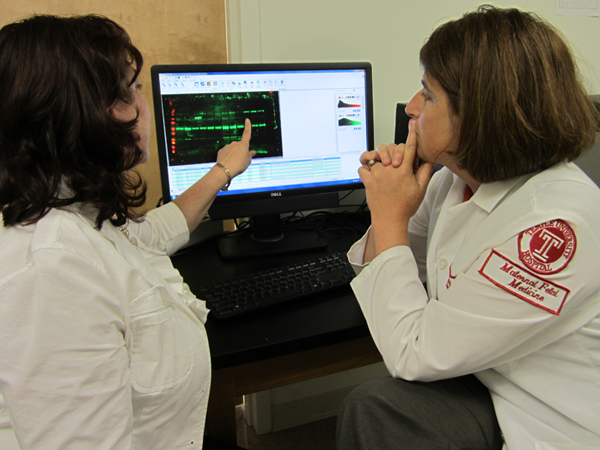 "Alcohol is the leading known preventable cause of developmental and physical birth defects in the United States… To help identify damage to the fetus earlier so that better intervention is possible, a research team at Temple University School of Medicine is developing a test to identify maternal blood biomarkers that can assess fetal neurodevelopment in the first and second trimesters. This project was a recent winner of Bill & Melinda Gates Foundation's Grand Challenges Explorations grants." –
Philadelphia Inquirer
Webinars
No webinars listed this week.
Events
Papillion Center FASD Conference
January 30, 2015. Nashville, Tennessee. Strategies for Education: Understanding FASD and Children from Hard Places. "Do you live with, teach, or work with a child from a hard place? Do you find yourself wondering how to best help the child in your care? If so, this conference is for you. We will be covering the "why" behind the behaviors and the "how" to help makes things different. You will leave this conference with a "tool box" of usable information and a greater understanding for the children in your care."
The 6th International Conference on FASD
March 4-7, 2014. Vancouver, BC, Canada. "This advanced level conference continues to bring together experts from multiple disciplines to share international research. From the pure science, to prevention, diagnosis and intervention across the lifespan, the conference will address the implications of this research and promote scientific/community collaboration. It provides an opportunity to enhance understanding of the relationships between knowledge and research and critical actions related to FASD. First held in 1987, the conference brings together people passionate about this work in a stimulating environment where they can learn and forge new partnerships."
Please send suggested items for the roundup (events, articles, research) to information@nofas.org

The content of the NOFAS Weekly Roundup does not necessarily reflect the official positions or views of NOFAS.

The NOFAS Weekly Roundup is edited by Andy Kachor.