| | |
| --- | --- |
| | |
Volume 5, Issue 44



NOFAS News
Draw or Design NOFAS' 2014 Holiday Card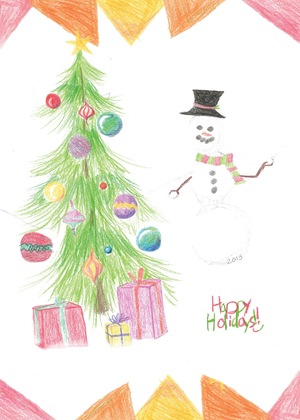 Send us your drawing or design for the 2014 NOFAS Holiday Card! Simply reply to this email or email information@nofas.org. Your design could be selected to become the cover of the 2014 NOFAS holiday card and be mailed out to hundreds of members of the NOFAS and FASD community..
Community News
Mothers Profiled in TV News Video on FASD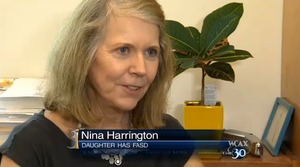 This TV news video tells the story of Jill Stevens and Nina Harrington, two Vermont moms who both are raising children with FASD. –
WCAX, Vermont News
Family Living with FASD in Minnesota
"Sandy Hruby of Hutchinson, Minnesota, along with her husband, adopted two children that eventually were diagnosed with FASD… Hruby said, "Of our three (adopted) children, two were diagnosed on the (FASD) spectrum. Our daughter, who now is almost 20, came from Romania. Our youngest son is 13 and he came from a foster care program." –
Atlantic Highlands Herald
Family Story of FASD in South Dakota
"Homework isn't so easy for fifth-grader Gabby Heikkila. The Canton girl has some learning delays caused by fetal alcohol syndrome. "Some of the brain damage is never going to be healed, but her brain can adapt if we keep working," Becky Heikkila said. Becky Heikkila adopted Gabby when she was nine-months-old. "What's the best thing about Gabby? She never gives up." Becky said." –
Keloland
52 Ways to Talk about Adoption Card Game
"Center for Adoption Support and Education (C.A.S.E.) is pleased to present 52 Ways to Talk About AdoptionSM, a unique card game for adoptive families."
Research News
Sanford Health Study Finds Nearly 5 percent of U.S. children May Have FASD
"Nearly 5 percent of U.S. children may be affected by FASD, according to a new study co-authored by Sanford Research's Gene Hoyme, M.D., and Amy Elliott, Ph.D., and published by Pediatrics. The study, "Prevalence and characteristics of fetal alcohol spectrum disorders (FASD)," explored the incidence of FASD among first-grade students, or 6 to 7 year olds, in a representative Midwestern U.S. community, which was Sioux Falls… The study is the first school-based ascertainment study to be completed as a measure of FASD prevalence in American children… In 2012, Hoyme was the recipient of the National Organization on Fetal Alcohol Syndrome Excellence Award." –
Sanford Health
Webinars
Recording: FASD: A Hidden Disability
This webinar from The National Center on Criminal Justice and Disability's (NCCJD) explores strategies for appropriate intervention for people with FASD both before and after arrest.
Same Family, Different Stories: Siblings in Complex Blended Families
November 20, 2014. 1:00 PM – 2:30 PM EST. "The term "complex blended families" refers to families formed through any combination of birth, adoption, fostering, kinship care, remarriage, or alternative reproductive technology. How children joined the family and its impact on relationships between siblings will be explored."
Events
MOFAS FASD Matters Conference: FASD and Human Rights
November 13-14, 2014. Brooklyn Park, Minnesota. Registration is open for the annual FASD matters conference. This year's theme is FASD and Human Rights. We have exciting keynotes planned for the event.
Please send suggested items for the roundup (events, articles, research) to information@nofas.org

The content of the NOFAS Weekly Roundup does not necessarily reflect the official positions or views of NOFAS.

The NOFAS Weekly Roundup is edited by Andy Kachor.